Signalman Third Class Arthur Barnard Engebretson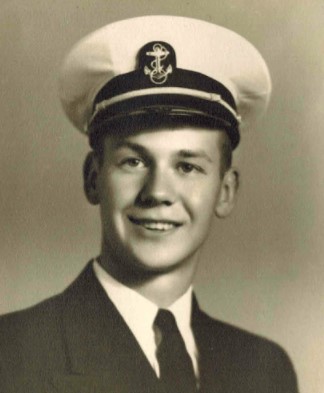 Unit:

USS (DD-725)

Service Number:

7036785

Date of Birth:

September 23, 1923

Entered the Military:

November 21, 1942

Date of Death:

March 28, 1945

Hometown:

St. Paul, Minnesota

Place of Death:

USS Solace, Kerama Islands, Okinawa Prefecture, Japan

Award(s):

Purple Heart, World War II Victory Medal

Cemetery:

Section M, Site 798.

National Memorial Cemetery of the Pacific, Honolulu, Hawai'i
Contributed by Samuel Skinner
Mentored by Ms. Courtney Major
Como Park Senior High School
2020-2021
Early Life
Early Childhood
The son of Hazel Barnard and Arthur Engebretson Sr., Arthur "Art" Barnard Engebretson, Jr. was born on September 23, 1923, in Northfield, Minnesota.
A U.S. Army veteran, Engebretson, Sr. served during World War I and made a living as a vocational agriculture teacher in Iowa. Following the birth of his son, the family operated their farm in northwestern Minnesota. In 1927, the family moved to Blue Earth, Minnesota, where Engebretson, Sr. worked as a county agent. After seven years and the birth of their second child, Janice, in 1934, the family settled in St. Paul. Engebretson, Sr. became a professor of agriculture at his alma mater, the University of Minnesota.
In his teenage years, Engebretson, Jr. attended Murray High School and was an active participant in the Twin Cities's Young Men's Christian Association (YMCA) programs. Engebretson, Jr. kept busy as a teenager. He worked as a YMCA camp counselor, led boy's activities at the Midway YMCA, and served as a member of the Hi-Y, the YMCA's high school service organization. He later became the leader of the Gutterson and Groveland Gra-Ys collegiate program. At high school, he was an honor roll student who played baseball and basketball, a member of the school newspaper, and a member of the 4-H club.
Young Adulthood
After graduating from high school in 1941, Engebretson spent the following fall working odd jobs as he traveled through Iowa and Illinois.
Following the attack on Pearl Harbor on December 7, 1941, Engebretson enrolled in the winter quarter at the University of Minnesota's College of Agriculture. He began the two semesters of collegiate education required for admittance to the United States Navy's Aviation Cadet Training (V-5) program. A member of the Alpha Gamma Rho fraternity, known for training future agricultural leaders, Engebretson continued his studies. After a year of study, Engebretson enlisted in the V-5 program on November 21, 1942.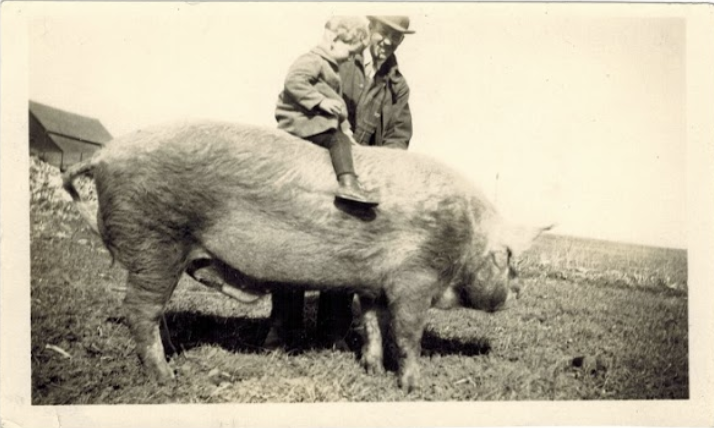 Homefront
State Industry
The mining of iron ore from deposits along the shore of Lake Superior in northern Minnesota provided necessary raw materials for the war effort. Steel made from 600,000 tons of Minnesota iron was transported to factories and shipyards across the United States to produce military equipment. Shipyards in Duluth, Minnesota, and Superior, Wisconsin, built over 230 support vessels for military service in World War II. The shipyards drew 14,000 men and women from throughout the Midwest, reshaping the area as they supported America's wartime industries.
Minnesota companies contributed to the war effort through innovations such as Hormel Food's SPAM and 3M's Scotchlite. Frederick McKinley, an African American inventor, miniaturized refrigeration units to fit in trucks, which enabled the long-distance shipment of food and medical supplies, saving countless lives at home and overseas. As young Minnesotans flocked to cities to enlist in the military or work in defense industries, Minnesota faced an agricultural labor crisis. The U.S. military rectified this problem by sending thousands of German and Italian prisoners of war to over 15 labor camps across Minnesota, where they logged timber and harvested crops.
MISLS
The U.S. Army implemented a secret military training initiative at Camp Savage, Minnesota, a former Civilian Conservation Corps camp. The Military Intelligence Service Language School (MISLS) trained 6,000 linguists to become translators in the Pacific Theater. The U.S. military created the training school to fill a massive shortage of Japanese translators. In 1942, they moved the facility to Minnesota because the overwhelming majority of its students were second-generation Japanese Americans banned from its original location, the Presidio in San Francisco, by Executive Order 9066. The school moved again in 1944 to Fort Snelling near St. Paul, Minnesota. Many Japanese Americans who relocated to attend the MISLS settled in Minnesota after the war.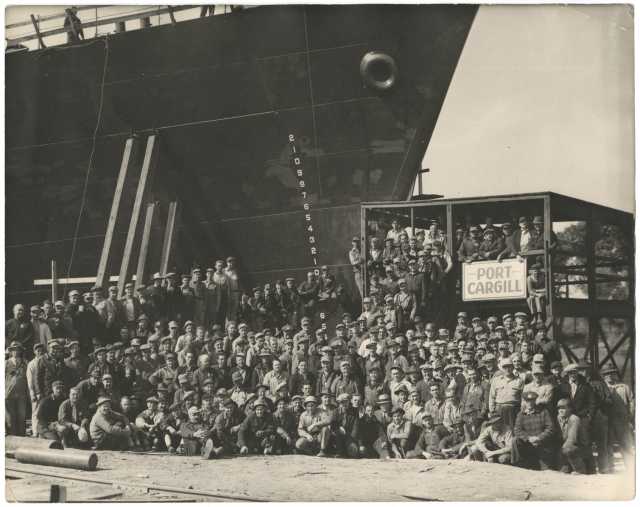 Military Experience
Training
Engebretson's application for the V-5 program was accepted by the Minneapolis Naval Academy Cadet Selection Board on May 14, 1943. His character references included a recommendation by the Minnesota Department of Education Director of Rural Education T.C. Engum, who described him as "a fine young man of excellent character, good habits, and [he] possesses a pleasing personality."
Engebretson studied at St. Mary's Pre-Flight School in St. Mary, California, on July 14, 1943. He later attended an extensive aviation cadet training program at Gonzaga University in Spokane, Washington. Engebretson did not like flying and chose to leave the program shortly before receiving his commission. He transferred to signalman training, a common move by V-5 cadets who left the program. He studied at the University of Illinois and played baseball on the local U.S. Navy team before graduating on May 8, 1944, and received the rank of Signalman Third Class.
Early Service
After completing his signalman training, Engebretson reported to the USS Bernadou (DD-153) in Boston, Massachusetts, on June 10, 1944. The Bernadou, an older destroyer nearing the end of its time in service, saw no combat in the few months Engebretson was aboard.
On August 10, 1944, Engebretson returned to Boston, reassigned to the destroyer USS O'Brien (DD-725) under Commander W.W. Outerbridge. The O'Brien had a short but distinguished record of service. The crew participated in the bombardment of Cherbourg and the invasion of Normandy less than two months before Engebretson came aboard. After a month of training, the O'Brien passed through the Panama Canal to enter the Pacific Theater.
As part of the Seventh Fleet, the O'Brien served in Allied operations to retake the Philippine Islands. The destroyer saw action in the Battle of Leyte and assisted landings in Mindoro and the Lingayen Gulf as part of the Invasion of Luzon in the fall and winter of 1944. On January 6, 1945, a kamikaze struck a glancing blow against the stern of the O'Brien in the Lingayen Gulf, but the ship sustained little damage and no casualties.
The Battle of Kerama Retto
On March 21, 1945, the O'Brien joined Task Force 54 for the Battle of Kerama Retto, an island group 15 miles west of Okinawa. The U.S. Navy used the islands as a staging ground to invade Okinawa two weeks later, a precursor to the planned invasion of mainland Japan.
In the early morning of March 27, 1945, a group of 11 planes, eight of which identified as friendly, approached the O'Brien. One Japanese fighter dove towards the ship but was shot down by the O'Brien's antiaircraft guns, bursting into flames and striking the water on the ship's starboard side. A minute later, at 6:24 a.m., another enemy fighter dove towards the ship. Although the plane was struck several times, it continued its path directly into O'Brien's port side, narrowly missed the bridge, and passed through the ship's superstructure deck to the starboard side.
Per protocol during a suicide attack, non-essential personnel sheltered below decks, including Engebretson. The kamikaze carried a 500-pound bomb that detonated when it struck the ship, lighting it ablaze and killing 28 men immediately, most of whom had taken cover. More crew members were listed as missing in action, and Engebretson was among 32 men who were seriously wounded in the fire. In total, 52 U.S. sailors died in the attack.
Firefighters doused the flames by 8:43 a.m., and the O'Brien transferred its casualties to the transport ship USS Drew, which took the wounded sailors to the hospital ship USS Solace. While on the Solace, medics treated Engebretson for multiple second-degree burns. Arthur Engebretson, Jr. spent his final conscious moments with Chaplain Lieutenant Phillip Adams before dying of his injuries at 11:15 a.m. on March 28, 1945.
After His Passing
Engebretson's body received a temporary burial at a military cemetery in Guam. He was posthumously awarded the Purple Heart. On February 15, 1949, his body was interred at the National Memorial Cemetery of the Pacific at his father's request, where he remains today.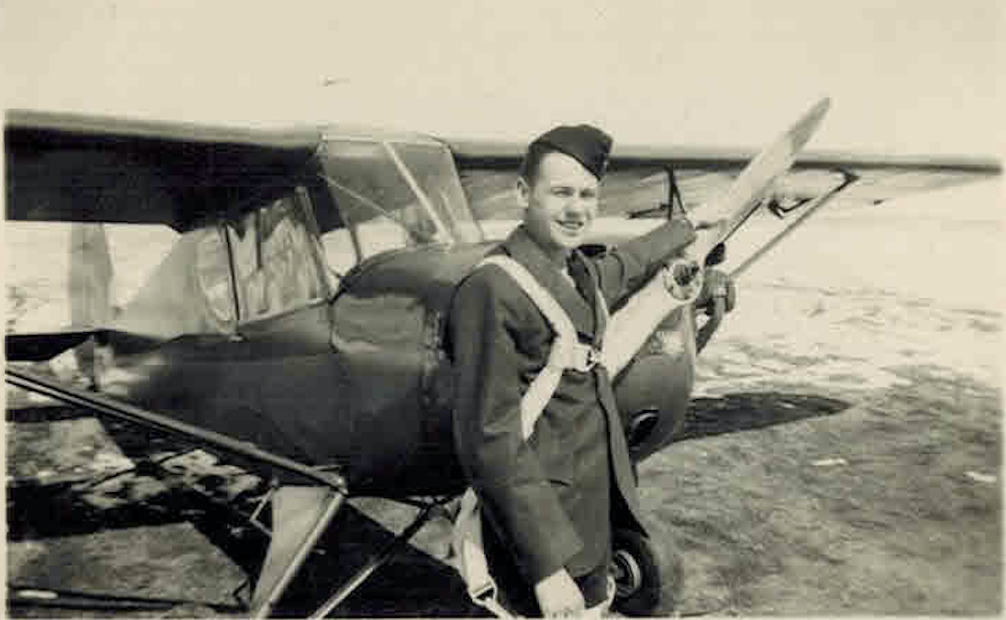 Eulogy
Arthur Engebretson, Jr., was a devoted member of his St. Paul, Minnesota community. In the wake of the December 7, 1941 surprise attack on Pearl Harbor, Hawaiʻi, Engebretson answered the nation's call to arms by enrolling in the University of Minnesota School of Agriculture to get the year of college education required to become a U.S. Navy pilot.
Engebretson joined the experienced sailors of the destroyer USS O'Brien (DD-725) upon its return from its distinguished service in the Normandy invasion. In the fall of 1944 and winter of 1945 the O'Brien fought with the Seventh Fleet to retake the Philippines from Japanese occupation. In the early morning of March 27, 1945, a pair of kamikazes dove towards the O'Brien. The first plane was shot down but the second directly hit the center of the ship and carried a 500-pound bomb. He was treated for third degree burns aboard the hospital ship USS Solace but died of his injuries at 11:15 a.m. on March 28, 1945.
Following Signalman Third Class Arthur Engebretson's death, Chaplain Lieutenant Phillip Adams, who had spoken and prayed with Engebretson in his final conscious hours, wrote to his family. The chaplain told them, "Even in his weak condition [Engebretson's] thoughts were of his comrades and of his home," and that his fellow sailors "spoke of his gallantry and spirit in the highest of terms and felt that they had lost a true friend and shipmate."
52 American sailors died as a result of the March 27 attack, including Engebretson's close friend and shipmate Seaman First Class Donald Ryence Sullivan. In the wake of the tragedy, the families of both heroes found solace in one another. As their son's friends returned home at the end of the war, Arthur and Hazel Engebretson wrote to the Sullivans that their correspondence was, "about the only satisfaction we have."
While searching his fallen son's personal effects, Arthur Engebretson found a quote from President Calvin Coolidge that his son copied by hand before he went to war. Because the words exemplified what his son served and sacrificed for, Engebretson asked the YMCA to include it with his son's photograph placed in the cabin bearing his name overlooking the St. Croix River. It reads:
The destiny, the greatness of America, lies around the hearthstone. If thrift and industry are taught there, and the example of self-sacrifice oft appear; if honor abide there, and high ideals; and if the building of fortune be subordinate to the building of character, America will live in security, and in peace, respect, and confidence abroad. If these virtues be absent, there is no power that can restore them. Look well, then, to the hearthstone. Therein all hope for America lies. – Calvin Coolidge, Vice Presidential Acceptance Address, July 27, 1920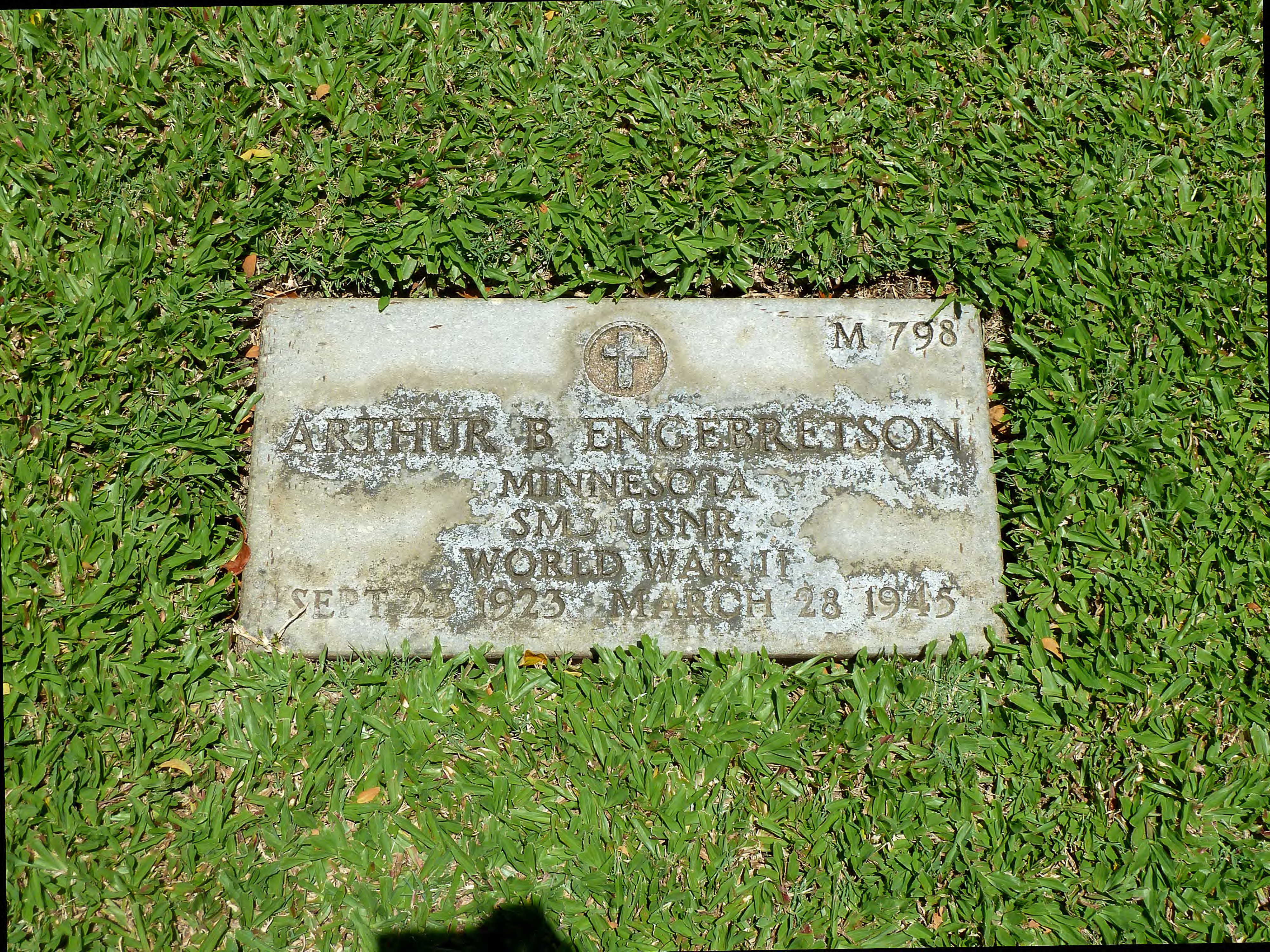 Reflection
When it looked as if the Covid-19 pandemic would delay our trip to Hawaiʻi indefinitely and possibly cause its outright cancellation, I was not very broken up. I was proud of my research and writing, and I expected our visit to be little more than a nice capstone to our research that would add little to my knowledge of my Silent Hero and his service. I could not have been more wrong. On Oahu, I experienced a complete paradigm shift in my understanding of service and scholarship.
My teacher, Ms. Courtney Major, often speaks of something she calls the "power of place." It is the way that physically being in a place where a historical event happened reshapes your understanding of it. While the power of place was on full display during this trip, what spoke to me the most was the power of people we encountered. From university professors to bus drivers, the history we were studying flowed freely from everyone we spoke to. The sheer wealth of oral histories, like legends of Kamehameha I, tales of thankful spirits aboard the USS Missouri, and the war stories of veterans exceeded my wildest expectations.
I learned the value of companionship and cooperation with the student-teacher groups from across the nation, which I had previously only known by their writing and video conference profiles. When working with a group as unfamiliar and geographically disparate as we were, it was never certain that we would function well together, but we did. We worked as colleagues and friends on a shared pilgrimage of remembrance and education, unlike anything I have been a part of before. It is worthy of recreation by others, and I will carry it with me as an example of scholarship at its best.
Video created and provided by Pacific Historic Parks
Bibliography
Primary Sources
Annual Meeting Notes 1936-1974 and Assorted Photographs 1925-1960. Saint Paul Area YMCA (MN). Saint Paul Area YMCA Records. Minnesota Historical Society.
Arthur Barnard Engebretson. Birth Certificate. Minnesota Birth Records. Minnesota Historical Society.
Arthur Barnard Engebretson, Individual Deceased Personnel File, Department of the Army.
Arthur Barnard Engebretson, Official Military Personnel File, Department of the Navy, Records of the Bureau of Personnel, RG 24, National Archives and Records Administration – St. Louis
Arthur Barnard Engebretson. Photograph. National Memorial Cemetery of the Pacific (Punchbowl), 1941-2011. Digital Images. ancestry.com.
Arthur Barnard Engebretson. World War II Draft Cards Young Men, 1940-1947. Digital Images. ancestry.com.
Arthur Barnard Engebretson. World War II Navy, Marine Corps, and Coast Guard Casualties, 1941-1945. Digital Images. ancestry.com.
Arthur Barnard Engebretson. World War II Navy Muster Rolls, 1938-1949. Digital Images. ancestry.com.
"Chaplain Gives Details Concerning Death of Arthur Engebretson." Northfield Independent, January 23, 1946.
Engebretson Family Collection of Photographs, Letters and Miscellaneous Documents. 1923-1944. Courtesy of Deborah Harris and the Engebretson Family.
"Engebretson to retire from staff at 'U'." The Minneapolis Star, February 29, 1960. ProQuest (1860927312).
Frederick McKinley Jones. Photograph. c. 1950. Minnesota Historical Society (97652). collections.mnhs.org/cms/display.php?irn=10843278.
Japanese American servicemen at MISLS in Fort Snelling, V-J Day. Photograph. August 1945. Minnesota Historical Society (E448.17 r14). collections.mnhs.org/cms/display.php?irn=10667213.
Minnesota. Ramsey County. 1930 U.S. Census. Digital Images. ancestry.com.
Minnesota. Ramsey County. 1940 U.S. Census. Digital Images. ancestry.com.
Murray High School Yearbook. St. Paul: St. Paul Public Schools, 1941.
Shipbuilding crew at Port Cargill, Savage. Photograph. c. 1941. Minnesota Historical Society (HE5.5 m1). collections.mnhs.org/cms/display.php?irn=10733843.
"Unofficial List of First 356 Names Drawn for Military Service." Willmar Tribune, July 25, 1927.
USS O'Brien Rep of Ops in support of the invasion of Kerama Retto, Ryukyu, April 6, 1945. Digital Images. fold3.com.
USS Solace War Diary, March 31, 1945. Digital Images. fold3.com.
YMCA Scrapbooks 1936-1931 (Volumes 21-25). Saint Paul Area YMCA Records. Minnesota Historical Society.
Secondary Sources
"Arthur Barnard Engebretson." National Cemetery Administration. Accessed December 2, 2020. gravelocator.cem.va.gov/.
Beaton, Angela. "German Prisoners-of-War Camp, Moorhead, 1944–1946." MNopedia, Minnesota Historical Society. Last updated June 26, 2017. Accessed September 19, 2020. www.mnopedia.org/place/german-prisoners-war-camp-moorhead-1944-1946.
Boehme, Ross. "Thermo King Model C." MNopedia, Minnesota Historical Society. Updated March 3, 2019. Accessed December 2, 2020. www.mnopedia.org/thing/thermo-king-model-c.
Comtois, Pierre V. "Kerama Retto: Key to Victory at Okinawa" Warfare History Network. Accessed April 25, 2020. warfarehistorynetwork.com/2018/12/20/kerama-retto-key-to-victory-at-okinawa/.
DeCarlo, Peter J. "Military Intelligence Service Language School (MISLS)." MNopedia, Minnesota Historical Society. Last updated March 19, 2018. Accessed September 19, 2020. www.mnopedia.org/group/military-intelligence-service-language-school-misls.
Ellis, William. "Savage Shipyard." MNopedia, Minnesota Historical Society. Last updated March 3, 2019. Accessed September 19, 2020. www.mnopedia.org/place/savage-shipyard.
Hanson, Krista. History Lounge: The Japanese & Japanese American Experience During WWII Minnesota. Minnesota Historical Society, St. Paul, Minnesota, February 18, 2020.
Harris, Deborah. Email correspondence. February 11 to May 10, 2020.
Hynes, Samuel. "Soldiers From the War Returning." Minnesota History, Spring 2009, 208-218.
Johnson, Jill, and Johnson, Deane. Little Minnesota in World War II. Cambridge: Adventure Publications, 2017.
Kenney, Dave. Minnesota Goes to War. St. Paul, Minnesota: Minnesota Historical Society Press, 2005.
Lord, Walter. Day of Infamy. New York, New York: Henry Holt and Company, 1957.
Mumford, Tracy. "The secret history of prisoner-of war-camps in Minnesota." Minnesota Public Radio. March 25, 2015. www.mprnews.org/story/2015/03/25/books-bcst-treuer-prudence.
"New Light Shed on Minnesota's POW Camps." Albert Lea Tribune, September 17, 1999. www.albertleatribune.com/1999/09/new-light-shed-on-minnesotas-pow-camps/.
Parshall, Jonathan, and Tully, Anthony. Shattered Sword. Lincoln, Nebraska: Potomac Books, 2005.
Roberts, Kate. Minnesota 150: The People, Places, and Things that Shape Our State. St. Paul: Minnesota Historical Society Press, 2007.
Weinberg, Gerhard. World War II: A Very Short Introduction. Oxford: Oxford University Press, 2014.
Weisner, Emma. "North Minnesota Shipyards." The National World War II Museum and National History Day. Last updated 2013. Accessed September 19, 2020. salutetofreedom.org/mn.html.
Wyatt Olson, Wreckage of USS Ward, Whose St. Paul Crew Fired First Shot of World War II, is Found Near Philippines." Twin Cities Pioneer Press, December 6, 2017.