First Lieutenant Brigido Gonzalez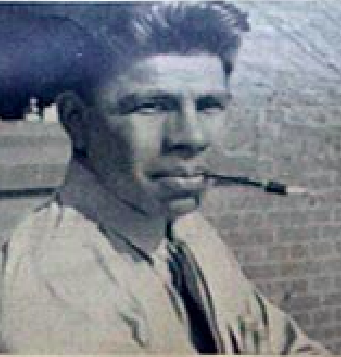 Unit:

2nd Armored Division, 67th Armored Regiment, Company C

Service Number:

O-1012253

Date of Birth:

October 8, 1918

Entered the Military:

January 16, 1942

Date of Death:

June 11, 1944

Hometown:

Imlay, Nevada

Place of Death:

English Channel, off the coast of Normandy, France

Award(s):

Purple Heart

Cemetery:

Plot A, Row 15, Grave 8.

Normandy American Cemetery, Colleville-sur-Mer, France
Contributed by Phalguni Vetrichelvan
Mentored by Ms. Joyce O'Day
Advanced Technology Academy
2011-2012
Early Life
Brigido Gonzalez was born to Felipe (Philip) and Adela Gonzalez on October 8, 1918. The family lived in Imlay, Nevada, a bustling railroad terminal. Brigido's father, Felipe, was a section foreman for the Southern Pacific Railroad in Imlay before being transferred to Beowawe, Nevada.
High School Days
During the 1920s and throughout the war, Beowawe remained a tiny town. The town was formed in 1868 with the arrival of the railroad. Brigido grew up surrounded by the same people that he knew all of his life. His brother, Alexander, reported that Brigido attended elementary school in Beowawe and then moved in with his grandmother, Gregoria Flores, who lived in Carlin, Nevada, to attend Carlin High School. Brigido graduated in 1935 as the valedictorian and worked as a clerk and an icer.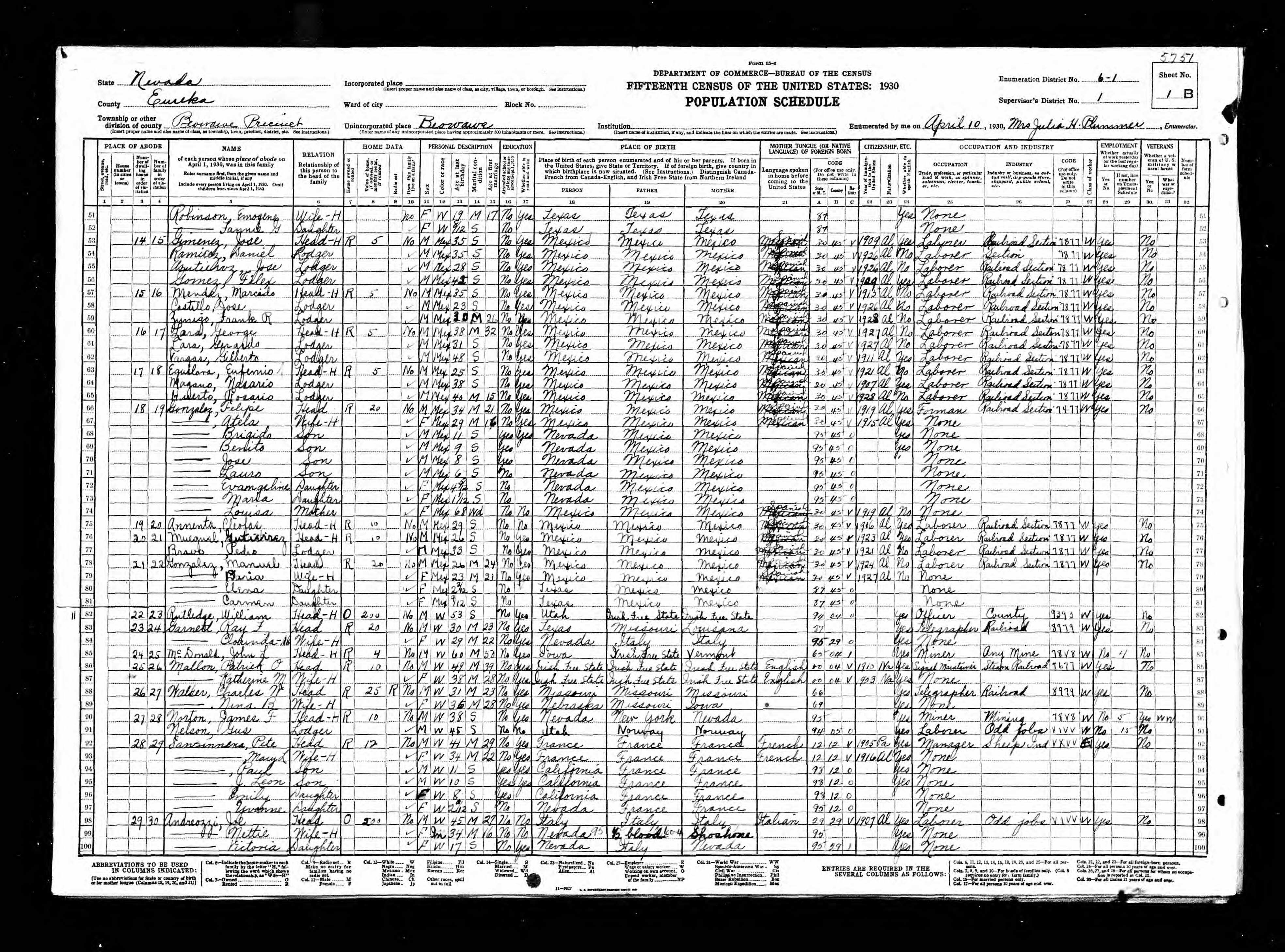 Homefront
Life During World War II
The attack on Pearl Harbor thrust the United States headlong into the war. The U.S. government used political propaganda to gain popular support for the war effort.
Propaganda Through Posters
One of the most popular forms of propaganda was through posters. These posters included catchy sayings and eye-appealing images. Posters included topics of rationing, women working in the factories, and military recruitment. Also, characters were used in the posters to reflect a certain ideal, for example, Rosie the Riveter being the ideal for a working woman.
Entertainment During the War
During the war, the entertainment industry was strongly influenced by the war. Moviegoers experienced a newsreel, lasting about ten minutes. Movies offered an escape from the war, but many were directly war-related, mostly of a comedic nature against the enemy.
Another popular source of entertainment and information was the radio. American families used the radio to learn news about the war and listen to popular music. Direct reports from the war were broadcast across the country.
Music was also heavily influenced by war themes, such as the song "Boogie Woogie Bugle Boy" by the Andrews Sisters.
Military Experience
Joining the Army
Gonzalez enlisted in the U.S. Army on January 16, 1942, when he was 24 years old. He was unmarried and enlisted in Salt Lake City, Utah.
He completed basic training at Fort Knox, Kentucky, where his high scores on the Army's IQ test placed him at the top of his class. As a result, he was admitted to Officers Candidate School (OCS). He attended OCS from May 1942 to August 1942. He received his commission as a second lieutenant in the U.S. Army. He received further training and was assigned to an armored unit in North Africa in June 1943.
Second Armored Division
In November 1943, Gonzalez transferred to the 67th Armored Regiment in England, where they prepared for the invasion of France, known as Operation Overlord. The Second Armored Division was formed at Fort Benning, Georgia, and commanded by General George S. Patton. General Patton was quite controversial, especially as his speeches contained profanity. His eccentricity also gave him a reputation, but he was best known for his energy and leadership abilities.
Last Journey
Gonzalez was on board Landing Ship Tank (LST) 496 on June 11, 1944, headed to the Dog Red sector of Omaha Beach. Just six miles from its destination, LST 496 hit two mines. The LST was heavily damaged and abandoned by the Navy. Eight soldiers aboard the Landing Ship Tank 496 were killed in the explosion, including Second Lieutenant Gonzalez.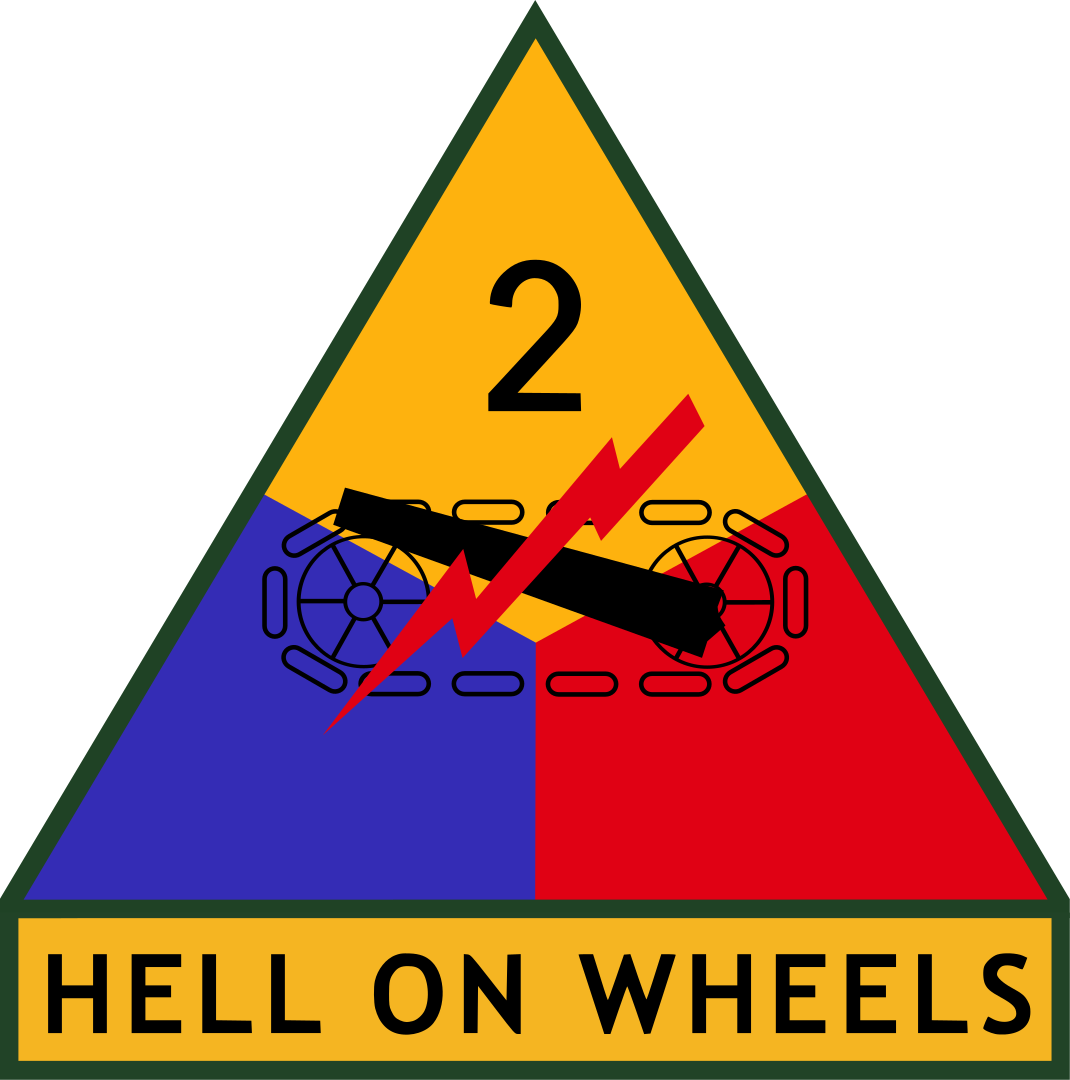 Eulogy
Death Announced in Hometown
Gonzalez's death in the war was announced in the Reno Evening Gazette on Thursday, July 27, 1944. Gonzalez's father, Felipe, died on March 12, 1945. His Individual Deceased Personnel File contains correspondence between the military and Gonzalez's brother, Lavar, discussing burial arrangements. Gonzalez listed his sister, Evangeline, and his father, as his beneficiaries if he died during the war. His family received his belongings and were informed where he had been buried.
His nephew Charles, who visited his grave in Normandy, said, "My uncle fell in the last just war, that's why I, who grew up with his myth, can be completely proud of my uncle. Not a lot of people can say that nowadays." Second Lieutenant Gonzalez is honored today for his sacrifice.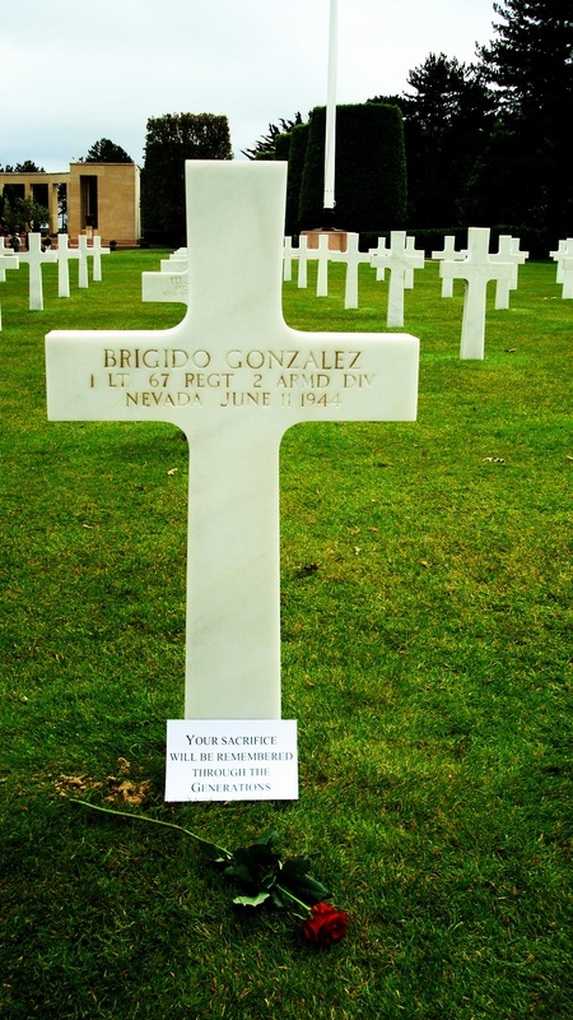 Bibliography
Primary Sources
Brigido Gonzalez. Headstone and Interment Records for U.S. Military Cemeteries on Foreign Soil, 1942-1949. ancestry.com.
Brigido Gonzalez. World War II Army Enlistment Records, 1938-1946. ancestry.com.
Brigido Gonzalez. World War II and Korean Conflict Veterans Interred Overseas. ancestry.com.
Brigido Gonzalez. World War II Draft Cards Young Men, 1940-1947. ancestry.com.
Brigido Gonzalez. Yearbook Photograph and Description. 1939. Courtesy of Elko County High School.
Nevada. Eureka County. 1930 U.S. Federal Census. ancestry.com.
Nevada. Eureka County. 1940 U.S. Federal Census. ancestry.com.
Normandy Invasion. Photograph. June 1944. Naval History and Heritage Command (80-G-252172). www.history.navy.mil/content/history/nhhc/our-collections/photography/numerical-list-of-images/nhhc-series/nh-series/80-G-252000/80-G-252172.html
Secondary Sources
Ambrose, Stephan E. Band of Brothers. London: Pocket Books, 1992.
Beever, Anthony. D-Day the Battle for Normandy. New York: Viking, 2009.
"EHS History." Elko High School. Accessed September 2, 2012. www.elkohigh.ecsdnv.net/gallery.
Eisenhower, Dwight D. Crusade in Europe. Baltimore: Doubleday & Company Inc., 1948
Kershaw, Alex. The Bedford Boys. Cambridge: Da Capo Press, 1993.
Stokesbury, James L. A Short History of World War II. New York: HarperCollins, 1980.
Terkel, Studs. The Good War. New York: The New Press, 1984.
Turner, Dan. "Brigido Gonzalez." Personal website. elkorose.schopine.com/warmonuments/gonzales_brigido.html.
"The U.S. Home Front During World War II." HISTORY®. Accessed September 2, 2012. www.history.com/topics/us-home-front-during-world-war-ii.
"World War II Posters." 2012. HISTORY®. Accessed September 2, 2012. www.history.com/photos/world-war-ii-posters.