Staff Sergeant Charles F. Simcox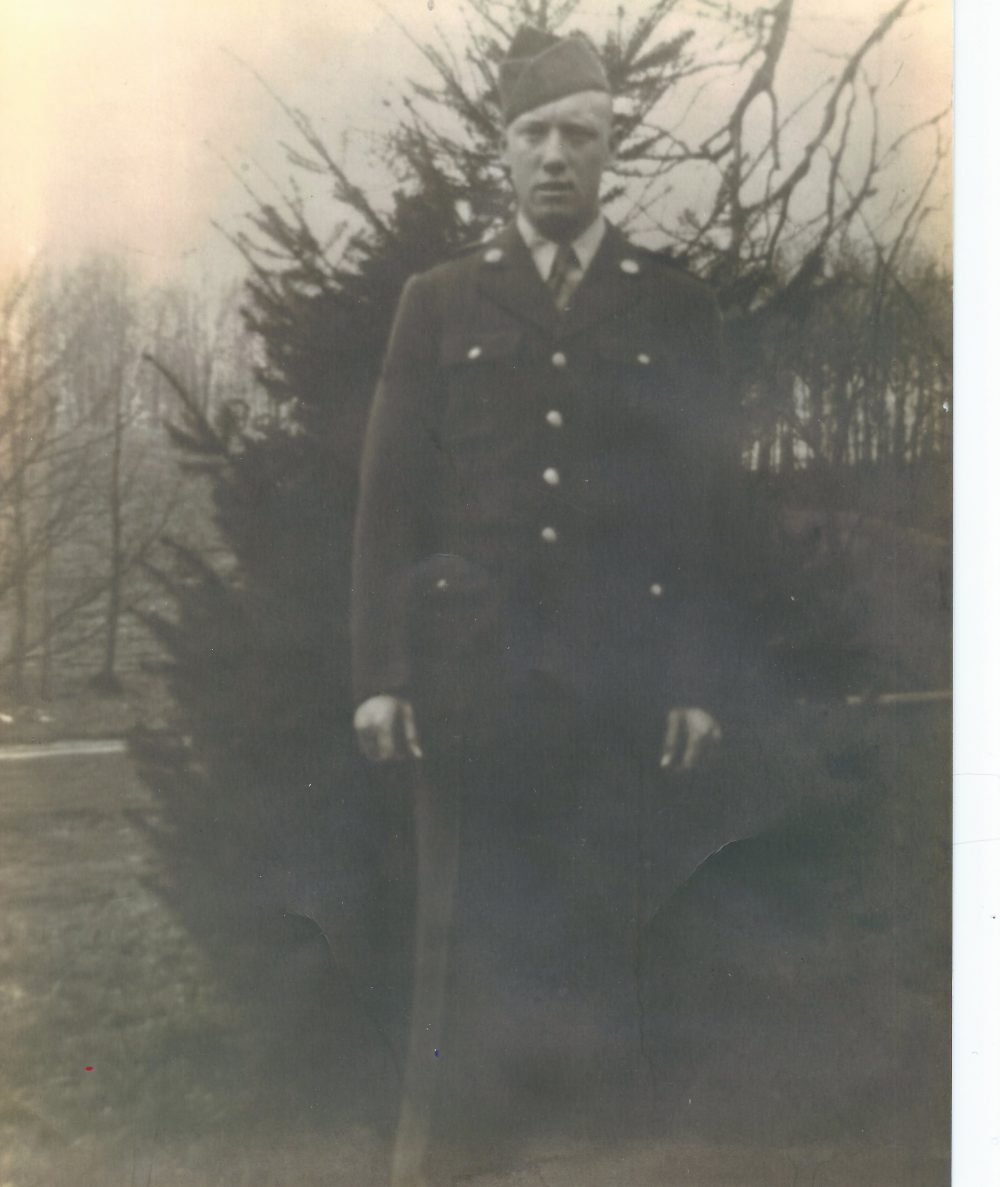 Unit:

80th Infantry Division, 317th Infantry Regiment, Company A

Service Number:

33325634

Date of Birth:

October 22, 1922

Entered the Military:

August 1, 1942

Date of Death:

December 24, 1944

Hometown:

East Bradford Township, Chester County

Place of Death:

Niederfeulen, Luxembourg

Award(s):

Purple Heart with Oak Leaf Cluster and Distinguished Service Cross

Cemetery:

Plot B, Row 3, Grave 24.

Luxembourg American Cemetery
Contributed by Mr. Chris Johnson
Central Bucks High School East
2018-2019
Early Life
On October 22, 1922, Charles F. Simcox was born to a family in rural Chester County, Pennsylvania. Friends and family called him Charlie. Charlie's parents were Charles F. Simcox, Sr. and Emma Goodwin (Brown) Simcox. When Charlie was 11, his father died in a train accident. His mother, who was expecting her eleventh child at the time of her husband's death, never remarried.
The experience of the Simcox family is like that of much of the Greatest Generation. They lived through times of significant hardship in the Great Depression. That decade of hardship was followed by another of sacrifice during the 1940s when World War II interrupted the lives of families.
Charlie grew up as part of a large tenant farming family in the Great Depression. Family members remember his mother as a tough and particularly resourceful person, who liked to say that "If you have a potato, you have a meal." Simcox and his family lived near West Chester, Pennsylvania, where he attended school until eighth grade. After leaving school, Simcox helped his family make ends meet by working at Ellis' dairy farm and at a local paper factory. Charlie's military records indicate he worked at the S.A. Bicking Paper Company at the time of his enlistment in 1942.
There is some confusion regarding whether or not Charlie had ever been married. Some evidence suggests that he was engaged to a local woman, Betty Roth, at the time of his enlistment. Family members recall hearing stories that he was engaged or even married to this West Chester resident. A newspaper article reporting on Simcox's death indicated that the couple was engaged. It is possible that Charlie was later married to another woman. Charlie's mother (his next-of-kin) indicated that her son had been married in 1943 and then divorced in an application for death benefits filed in 1950.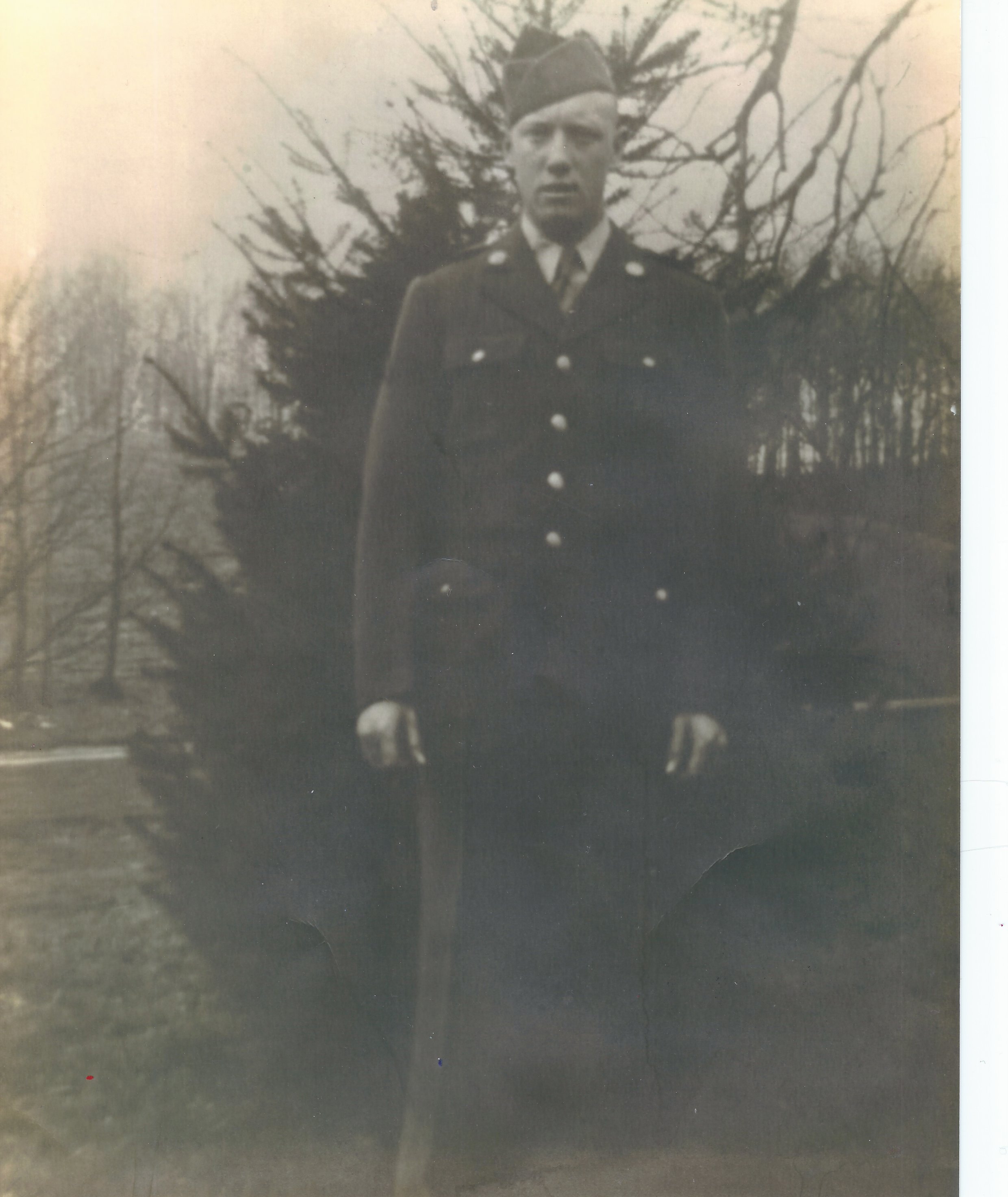 Military Experience
In September 1942, Simcox volunteered for service. He trained at Camp Forrest, Tennessee, Camp Phillips, Kansas, and in California, before being transferred to Fort Dix, New Jersey. Simcox served with the 80th Infantry Division, 317th Infantry Regiment. This division, known as the "Blue Ridge" Division, deployed overseas in June 1944 and arrived in Normandy on August 2, or on D+57.
Simcox's division was assigned to General George Patton's Third Army and saw considerable action after arriving in Normandy. In August, the unit fought at the Falaise Gap. In September, Simcox and his comrades fought in an intense action with German troops as they attempted to cross the Moselle River near Nancy, France. This costly offensive against fierce Germany resistance is sometimes referred to as Patton's bloody nose.
In a relatively short time in combat, Simcox earned a reputation as a fierce and courageous warrior in the 317th Infantry Regiment. Private Simcox was one of the men in his regiment issued the unwieldy BAR (Browning Automatic Rifle) which he used to lethal effect in action along the Moselle River. On September 14 he came to the aid of the 2nd Battalion. With his BAR, he took on a small squad of Germans trying to set up a machine gun, then moved on to take out another machine gun position. Later in the day he was seriously wounded in the shoulder and evacuated to a hospital. For his actions on September 14 he was awarded the Distinguished Service Cross for gallantry in action and his first Purple Heart.
Simcox returned to his unit in early December after recuperating from his wounds. Immediately he found himself in combat again as the 80th Infantry Division secured forts along the Maginot Line. His courageous deeds in combat led to his promotion to corporal within a few days of his return, then two days later to sergeant. Before the middle of December, his commanding officer promoted him to staff sergeant.
Simcox's division and the rest of Patton's Third Army were training for an attack across the Rhine River in mid-December when they were ordered to Luxembourg. A German offensive there and in Belgium led to the action known as the Battle of the Bulge. The Third Army marched north to relieve pressure on the Americans who had been caught by surprise. Simcox's 317th Infantry Regiment, transported in 90 trucks, was the first regiment of Patton's Army to arrive in Belgium.
Simcox and his comrades entered the fighting in Luxembourg on December 19. Immediately, they encountered terrain that made armored support almost impossible but that offered the German soldiers many advantages on defense. On the day of Simcox's death, his regiment was heavily engaged in fighting near Niederfeulen, Luxembourg. Simcox was originally listed as missing in action on December 24, 1944. A local newspaper from February 1945 reported that Simcox's status changed to killed in action.
Simcox served in a unit that saw significant combat after arriving in the European Theater of Operations and suffered significant losses. In fact, 20% of the entire casualties suffered by the 80th Infantry Division were borne by the 317th Infantry Regiment in August and September. In December 1944, the regiment suffered the loss of four officers and 95 enlisted men who died during fighting that month. Simcox's heroism and sacrifice were representative of the valor exhibited by this remarkable unit.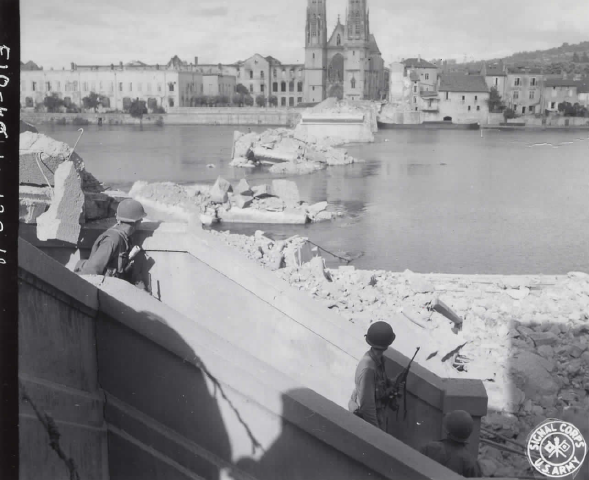 Eulogy
Staff Sergeant Charles F. Simcox, Jr. came from a family of service. One of 11 children, one of five sons, one of three veterans of the Armed Forces. His younger brother, saw action in the Pacific Theater in the U.S. Navy. Another brother, Stevie, served with the U.S. Army in the Korean War. Staff Sergeant Simcox, however, was the only one who did not return home.
Family members recalled that Emma, his mother, grieved his loss quite deeply. She elected for his burial at Luxembourg American Cemetery. Emma was involved in the local Gold Star Mothers organization. She used the death benefit from Simcox's G.I. insurance policy to buy her home on Ravine Road, a home near where Simcox grew up and near where much of the family lives today. She lived there until her death in 1979.
The Simcox family remains closely knit and they have not forgotten their fallen hero, whom most of them refer to as Uncle Charlie. When they gather, they still tell stories about this adventurous young man that a few met but nearly all know through those stories. When they speak of him, they do so with a twinkle in their eyes and an unmistakable pride in his service to the nation.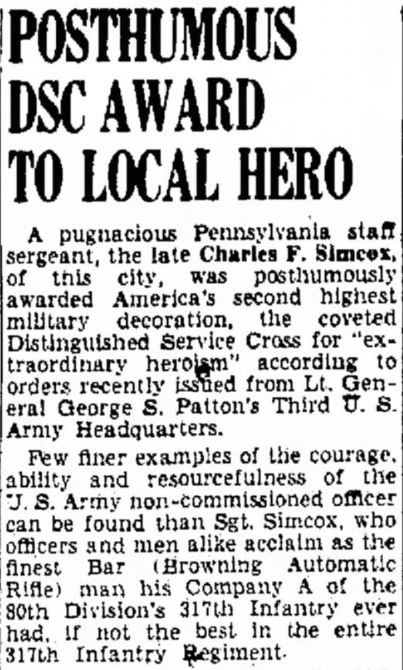 Reflection
Bibliography
80th Division Veteran's Association. "After Action Reports." 80th Division Digital Archives Project. Accessed July 25, 2019. www.80thdivision.com/WebArchives/AAReports.html.
80th Infantry Division; World War II Operations Reports, 1940-1948, Records of the Adjutant General's Office, Record Group 407 (Boxes 10281-10283, 10287-89, and 10327); National Archives at College Park, College Park, MD.
"Certificate of Death for Charles F. Simcox, Sr." Downingtown Area Historical Society.
"Charles F. Simcox." American Battle and Monuments Commission. Accessed August 22, 2019. www.abmc.gov/node/433779.
"Charles F. Simcox." Chester County Hall of Heroes. Accessed July 25, 2019. www.chescoheroes.org/630/Simcox-Charles-F.
Charles F. Simcox, VA Master Index Card, Department of the Army. National Archives and Records Administration – St. Louis.
Cole, Hugh M. The U.S. Army in World War II: European Theater of Operations. Washington, D.C.: U.S. Center of Military History, 1950.
Ibid. "The III Corps' Counterattack Toward Bastogne." In The U.S. Army in World War II: European Theater of Operations. Washington, DC: Office of the Chief of Military History, 1965.
"Distinguished Service Cross." Home of Heroes: Medal of Honor and Military History. Accessed July 25, 2019. homeofheroes.com/distinguished-service-cross/world-war-ii-distinguished-service-cross-recipients/distinguished-service-cross-wwii-army-s.
Dominique, Dean James. "The Attack Will Go On: The 317th Infantry Regiment in World War II." Master's thesis, Louisiana State University and Agricultural and Mechanical College, 2003.
Gedicke, Albert J. Infantrymen of the 317th Regiment, 80th Division, U.S. First Army move up highway to strike…northeast of Luxembourg in the vicinity of Junglinster. Photograph. December 21, 1944. National Archives and Records Administration (111-SC-272425). Image.
Hayes, James H. "317th Infantry Regiment in the Bulge." Battle of the Bulge Memories. Last modified July 9, 2018. Accessed July 25, 2019. www.battleofthebulgememories.be/stories26/us-army25/911-317th-infantry-regiment-in-the-bulge.html.
Mueller, Robert J. The Bulge Battlefields: A Fields of War Visitor's Guide to Historic Sites. Buffalo Grove: French Battlefields, 2016.
Pennsylvania. Chester County. 1930 U.S. Federal Census. Digital Images. ancestry.com.
Pennsylvania. Chester County. 1940 U.S. Federal Census. Digital Images. ancestry.com.
"Posthumous DSC Award to Local Hero." Delaware County Times, August 21, 1945. Newspapers.com.
"Registration Card for Charles F. Simcox." Downingtown Area Historical Society.
Ulio, J. A. Letter to Emma Simcox, February 22, 1945. Courtesy of the Simcox Family.
"Sgt. Simcox is Killed in Luxembourg." Unknown Newspaper. February 21, 1945. Courtesy of the Simcox Family.
"Sgt. Simcox is Missing in Luxembourg." Unknown Newspaper. January 11, 1945. Courtesy of the Simcox Family.
U. S. infantry patrol reaches bank. Returning Nazi fire across river. Photograph. September 5, 1944. National Archives and Records Administration (111-SC-194555). Image.
This profile was researched and created with the Understanding Sacrifice program, sponsored by the American Battle Monuments Commission.