Sergeant Charles R. Perry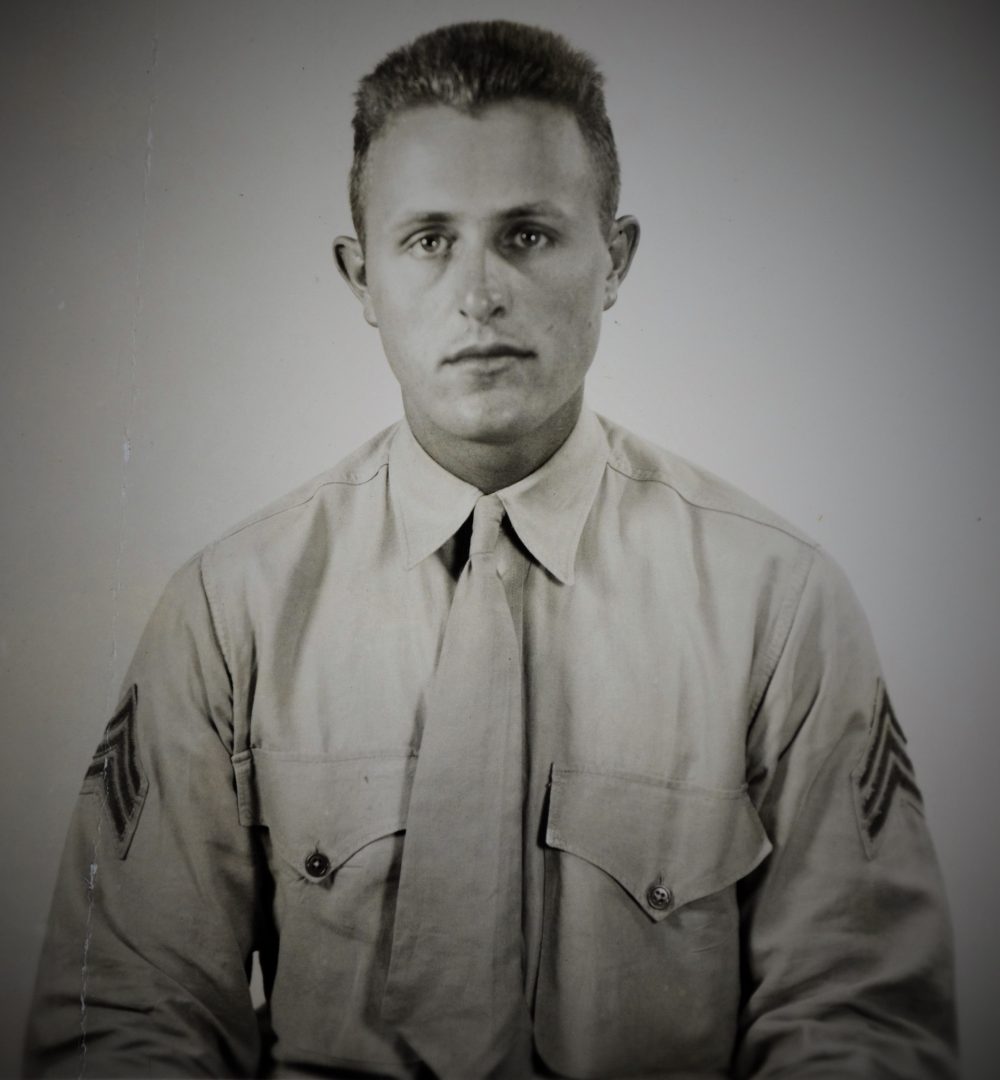 Unit:

Office of Strategic Services

Service Number:

324306

Date of Birth:

March 17, 1922

Entered the Military:

October 6, 1941

Date of Death:

August 1, 1944

Hometown:

Needham, Massachusetts

Place of Death:

Haute-Savoie region of France

Award(s):

Silver Star, Purple Heart with oak leaf cluster

Cemetery:

Plot C, Row 11, Grave 2.

Rhone American Cemetery, Draguignan, France
Contributed by Mr. Matthew Poth
Park View High School
2015-2016
Early Life
Charles Perry was the fourth of six children born to his parents, Francis and Eva, and raised in Needham, Massachusetts. At the time of Perry's birth, his father worked as a quality control man in a shoe factory and later became a manager of stock control for an underwear company. His mother stayed at home to take care of the household.
While attending Needham High School, Perry lettered in football, ice hockey, and served as captain of the baseball team. Perry enjoyed building model airplanes, hunting, skeet shooting, and horseback riding. Before he enlisted in the U.S. Marine Corps, Perry worked as a sales clerk selling stationery and office supplies at Thomas Groom & Co, Inc. When America entered World War II, Perry joined the military to fight for his country, just as his father and grandfather had done in previous wars.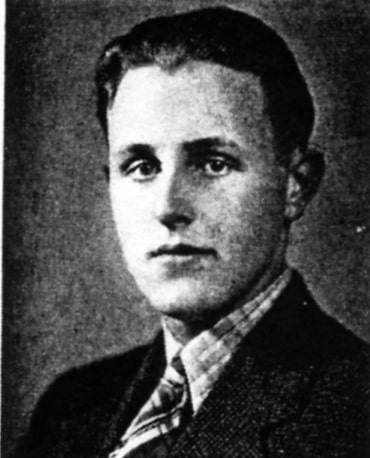 Military Experience
Perry enlisted in the U.S. Marine Corps on October 6, 1941, and reported to Parris Island, South Carolina for basic training. After basic training, Perry requested to be sent to paratrooper school after learning that his brother had been wounded while serving as a paratrooper. Promoted to the rank of corporal in April 1943, Perry served in the Headquarters and Service Company of the Parachute Battalion Training Center.
In June 1943, he was promoted to sergeant and assigned to the Office of Strategic Services, the predecessor to the Central Intelligence Agency, in London, England. Once in England, he joined the parachute unit to carry out clandestine missions in the Haute-Savoie region of France.
Operation Union II
Operation Union II involved a daring daylight jump into enemy-held France. The mission had several objectives. The unit planned to meet up with the Maquis, or French Resistance, in the Haute-Savoie region of France to provide ammunition, weapons, supplies, and training. Perry's team carried more weapons than previous missions to enable them to make direct contact with German units. The unit was ordered to take and hold important installations in preparation for Operation Dragoon, the Allied invasion of southern France.
The mission consisted of 78 B-17s taking off from England with members of the operation spread out among the planes. Several factors increased the danger of Perry's mission. The local Gestapo knew the officer in charge of the mission, so captured members of the team would be treated as spies and executed. Team members had not trained to jump out of the B-17s and the area that they were jumping into had an increased German military presence that was known for its vicious reprisals on the local community. Further, this operation was made more dangerous because the planes were unable to slow down to a safe jump speed.
Despite all of these additional risks, Perry volunteered for the mission, showing a strong desire to bring the fight to the enemy. As Perry jumped from the plane, a steel cable attached to his chute snapped and broke his neck instantly. Because he lost his life selflessly volunteering for a dangerous mission so that others would have a better world, Perry was posthumously awarded the Silver Star.
The remaining members of Perry's unit continued on with the mission but met a superior German force. After a lengthy fight, three of the members were forced to surrender. The members of the mission spent the remainder of the war in various prison camps.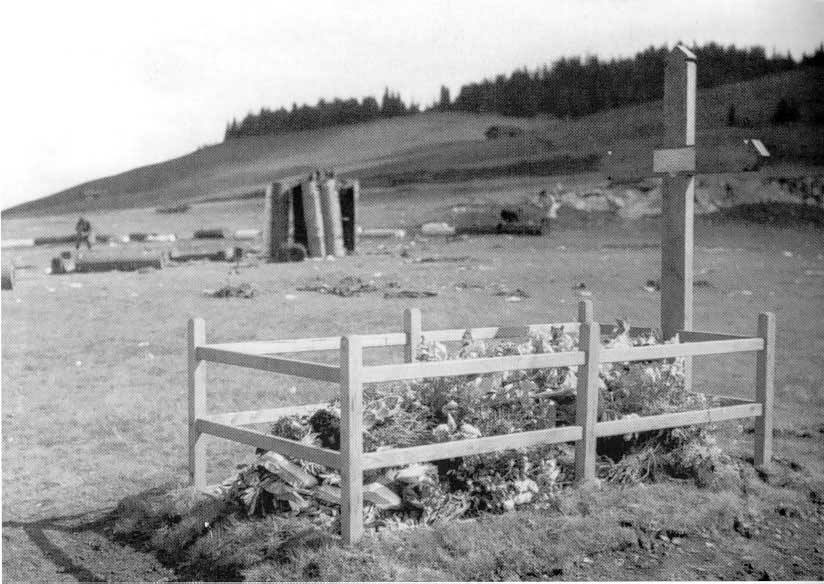 Eulogy
Perry's body was recovered by local resistance fighters and buried in Annecy, in the Savoie region of France. The resistance fighters laid a white cross over Perry's grave and built a small white fence around the site. Perry was buried with military honors, and local French women made an American flag to place with Perry's body.
In February 1948, Perry's mother decided to leave his body where it was with the promise that the site would be taken care of by the people of France forever. On December 31, 1948, Perry's mother received a letter confirming that her son's remains were transferred to the Rhone American Cemetery, where he rests permanently.
Reflection
Bibliography
The Advocate Yearbook. Needham Senior High School, 1940. Needham Free Public Library Archive.
"Charles Perry." American Battle Monuments Commission. Accessed November 10, 2016. www.abmc.gov/node/506363#.V6n7AbgrLIU.
Charles Perry, Individual Deceased Personnel File, Department of the Army.
Charles Perry, Official Military Personnel File, Department of the Navy, U.S. Marine Corps. Record of the U.S. Marine Corps, RG 127, National Archives and Records Administration – St. Louis.
Hart, James. "The OSS: Assisting French Resistance In the Haute Savoie Region." Warfare History Network. Updated July 31, 2015. Accessed February 21, 2016. warfarehistorynetwork.com/daily/wwii/the-oss-assisting-french-resistance-in-the-haute-savoie-region.
"The Leatherneck Resistance: A Secret World War II OSS Mission." HistoryNet. Updated January 16, 2007. Accessed February 21, 2016. www.historynet.com/the-leatherneck-resistance-a-secret-world-war-ii-oss-mission.htm.
Massachusetts. Needham County. 1920 U.S. Census. Digital Images. ancestry.com.
Massachusetts. Needham County. 1930 U.S. Census. Digital Images. ancestry.com.
Massachusetts. Needham County. 1940 U.S. Census. Digital Images. ancestry.com.
O.S.S. Personnel Files, 1941-1945; Records of the Office of Strategic Services, Record Group 226 (Box 0597); National Archives at College Park, College Park, MD.
"Three Needham Servicemen Make Supreme Sacrifice In Performance of Duty on Foreign Battlefields." Needham Times, August 31, 1944. Needham Free Public Library Archives.
Zimmerman, Dwight Jon. "The Incredible Saga of OSS Col. Peter J. Ortiz in World War II." Defense Media Network. Updated July 20, 2014. Accessed February 21, 2016. www.defensemedianetwork.com/stories/the-incredible-saga-of-col-peter-j-ortiz.
This profile was researched and created with the Understanding Sacrifice program, sponsored by the American Battle Monuments Commission.