Major Courtney B. Neilson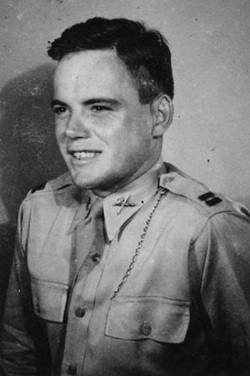 Unit:

101st Airborne Division, 377th Field Artillery Battalion

Service Number:

O-024407

Date of Birth:

September 8, 1916

Entered the Military:

May 29, 1943

Date of Death:

June 6, 1944

Hometown:

South Bend, Indiana

Place of Death:

near Monteburg, France

Award(s):

Purple Heart

Cemetery:

Plot D, Row 17, Grave 23.

Normandy American Cemetery, Colleville-sur-Mer, France
Contributed by Jason Lewis
Mentored by Mr. Mark McKay
Salem High School
2011-2012
Early Life
Courtney B. Neilson, nicknamed Dapper, was born In Johannesburg, South Africa, on September 8, 1916. His father, Charles Butler Neilson, was born in Illinois and married a woman from Canada named Cora.
His father moved his family to South Africa in 1896 to be a bicycle salesman. While in South Africa, Charles even sold a bike to Mahatma Gandhi. Charles became a chess champion and raced bicycles. Courtney learned to play chess with his father. He spent time with his brother, Howard, while on leave from the U.S. Army.
Coming to America
Courtney immigrated with his mother, Cora, through Ellis Island. They traveled to the U.S. via Buenos Aires, Argentina, arriving in New York City on January 15, 1925. His parents sent him to America to receive a better education. He later moved to South Bend, Indiana, where his sister, Marjorie, raised him.
Education
After graduating from high school, Courtney attended Purdue University, where he majored in engineering and participated in ROTC. He graduated from Purdue in 1938. The Debris, Purdue's yearbook, includes his picture on several pages of the 1938 edition. He was a member of the Mechanical Engineering society Pi Tau Sigma. Members were chosen based on engineering ability, scholarship, and personality. In 1938, he was one of 20 members.
Nielsen was a family hero during World War II. Dave Neilson, Courtney's nephew, said that his uncle loved the military and joined the airborne because he sought a challenge.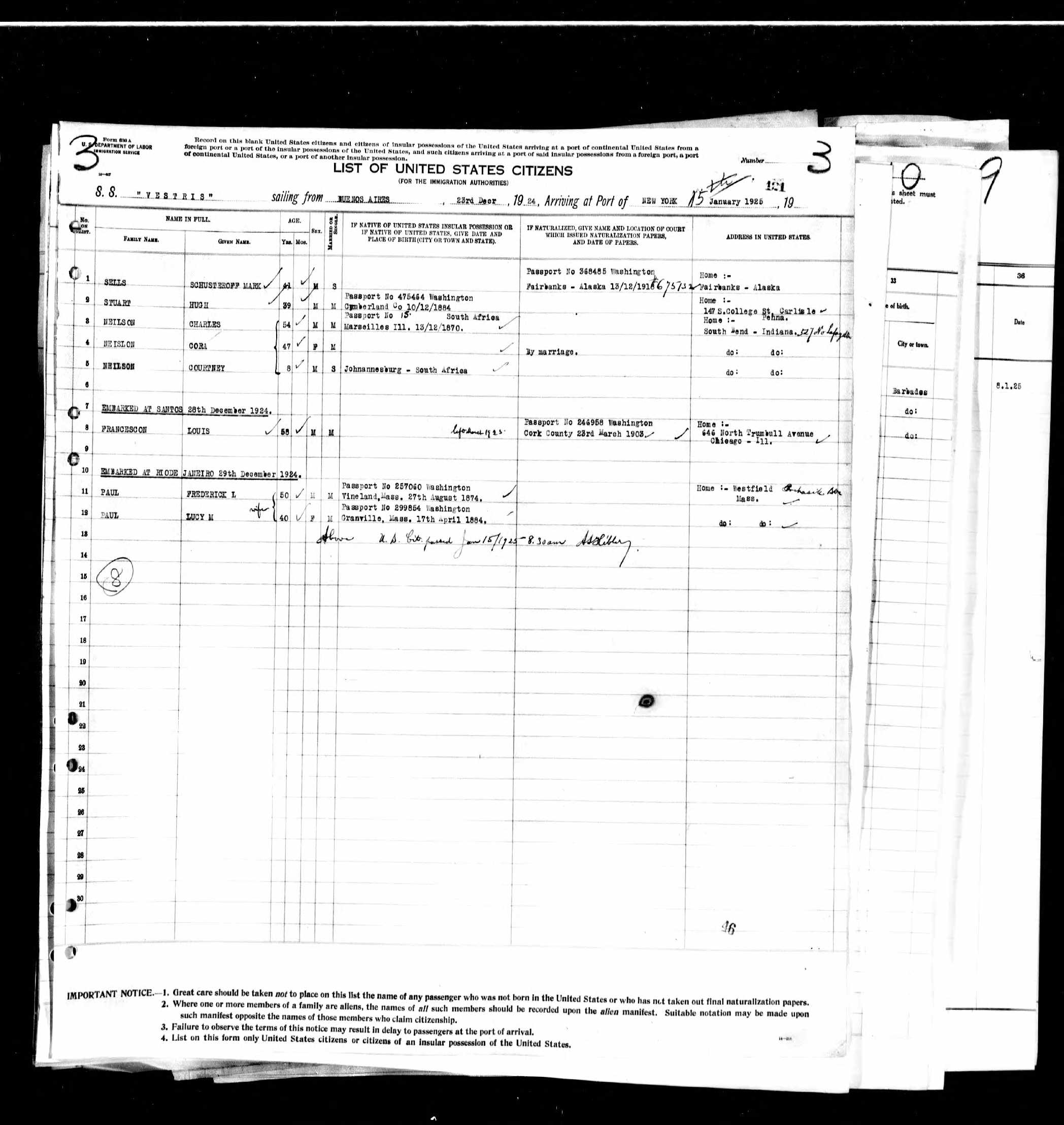 Military Experience
Entering the Military
Neilson entered the U.S. Army after graduating from Purdue. The 1940 census shows him living at the Officer's Club at Fort Sheridan, Illinois.
101st Airborne Division
Neilson joined the experimental unit known in history as the 101st Airborne Division. He specialized in artillery at Purdue and was assigned to the 377th Parachute Field Artillery Battalion.
He trained in Georgia, South Carolina, and North Carolina and often visited his sister, Marjorie, and his brother, Howard, in Aiken, South Carolina, when he had a weekend pass. His nephew recalled him playing with his two nephews. One night his nephew recalled him playing ten straight games of chess.
Given his relative experience, he was promoted to captain by November 1942.
Training of 377th Parachute Field Artillery Battalion
The 377th Parachute Field Artillery Battalion was initially organized as a reserve unit of the 101st Airborne Division but was integrated as an active unit in August 1942. The unit's soldiers were trained as infantrymen and lacked artillery experience. Nielsen was assigned to the unit in November 1942 and led the men's training.
Neilson commanded Battery C for about four months before being transferred to the battalion headquarters. He developed a very close relationship with the battalion commander, Benjamin Weisberg. Their relationship was so close that Weisberg named his daughter after Neilson. Neilson was promoted to major in July 1943.
Sailing for England
The 101st Airborne Division went to New York, where they boarded the HMS Strathnaver to sail to England. They departed September 5, 1943, but had to dock on September 8 in St. John's, Newfoundland, for repairs. The ship was determined unsafe. So the unit boarded the John Ericsson, a Swedish ship seized by the U.S. Despite many troubles, they arrived in Newbury on October 14, 1943. They finally landed in Liverpool, England, on October 18, 1943. From there, they took a train to Newbury, where they trained until D-Day. The 377th took off for France from Membury, England, in C-47s at about 11 pm on June 5, 1944.
As part of the 502nd Regimental Combat Team on D-Day, the 377th Parachute Field Artillery Battalion was tasked with putting twelve 75mm howitzers into action. They would support the 502nd Parachute Infantry Regiment in the rear sector of Utah Beach near Saint-Martin-de-Varreville in drop zone A. The howitzers were assembled in seven parts. Four of them were put on the plane, and three of them were put into gear bags and stored under the plane. The group would land and then find and assemble the guns.
D-Day Drop
On D-Day, Neilson's plane took off from Newbury, and he jumped near Monteburg. Neilson's stick missed their drop zone by about eight miles north of drop zone A. Neilson landed in a tree in the middle of a German camp. He never made it out of the tree. An eye witness stated that there were dead Germans all around the tree.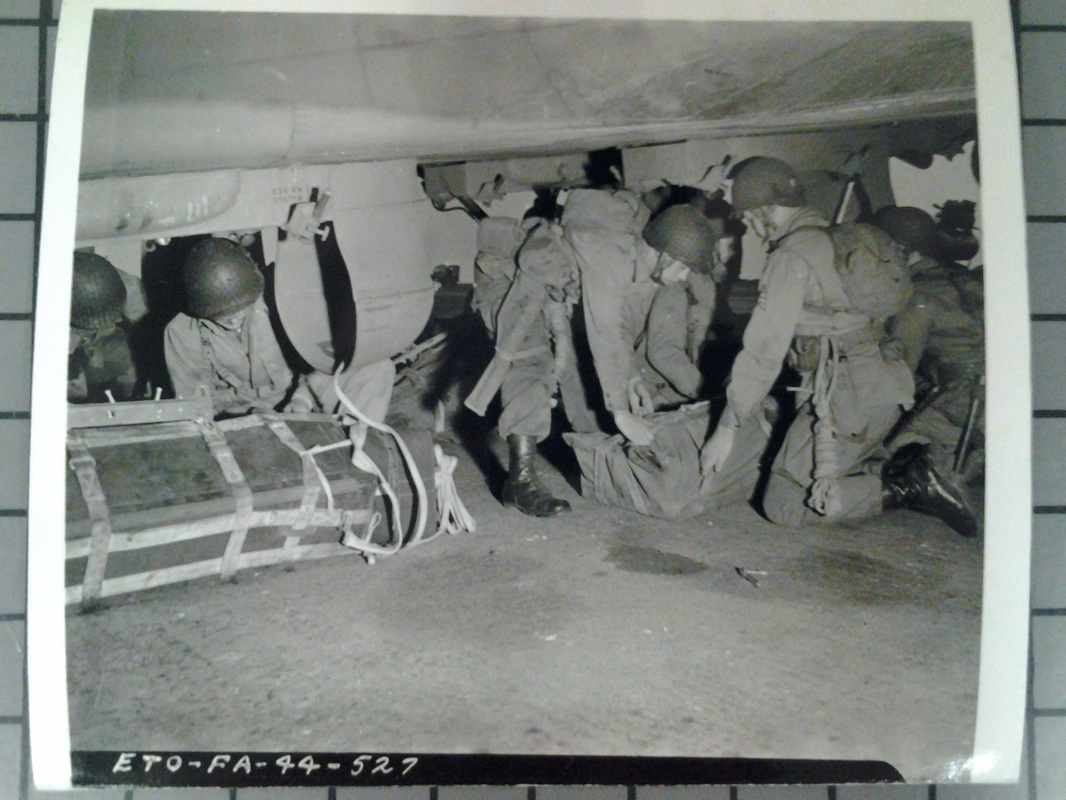 Eulogy
Neilson was first buried in a churchyard in Montebourg, France, by his friend, Captain Felix M. Adams, before being moved to the Normandy American Cemetery.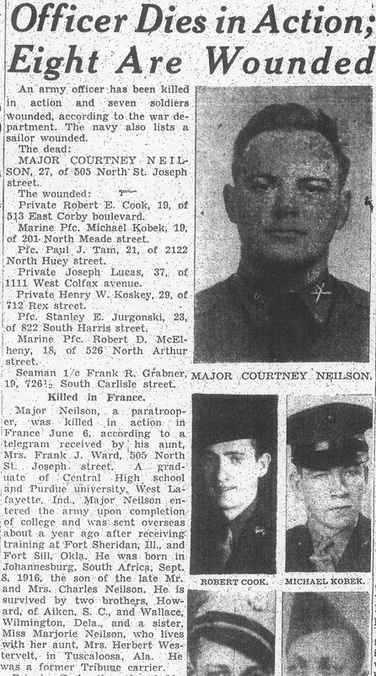 Reflection
I had the opportunity to walk in the footsteps of history and visit Normandy. In 2012, my teacher, Mr. Mark McKay, and I went with a National History Day institute called Normandy: Sacrifice for Freedom. My teacher and I were chosen, along with 14 other teacher-student pairs, from across the nation to participate in this trip. All of us had to read and learn as much as we could about our soldier and the Normandy Invasion as well. We first went to Washington, D.C., and listened to lectures given by active military soldiers, college professors, and more. Then we traveled to France to see the places we had read and learned about. Some of my favorite parts of the trip were being in places like Pointe du Hoc, Omaha Beach, and having the honor of laying the wreath at the Normandy American Cemetery above Omaha Beach. I had the privilege of eulogizing Courtney Neilson at his grave.
Bibliography
Primary Sources
"After Action Report, Headquarters 377th Parachute Field Artillery Battalion APO #472," George Koskimaki Collection, Box 24(folder 34), U.S. Army Military History Institute, U.S. Army Heritage and Education Center, Carlisle, PA.
Courtney Nielson. New York, Passenger and Crew Lists (including Castle Garden and Ellis Island), 1820-1957. ancestry.com.
Courtney B. Nielson. Headstone and Interment Records for U.S. Military Cemeteries on Foreign Soil, 1942-1949. ancestry.com.
Debris. Yearbook. 1938. Archives and Special Collections, Purdue University Libraries, (PUD00051). earchives.lib.purdue.edu/digital/collection/debris/id/25653/rec/1.
History of Battery "C" 377th Parachute Field Artillery Battalion. National Archives at College Park, College Park, MD.
Illinois. Lake County. 1940 U.S. Federal Census. ancestry.com.
Indiana. St. Joseph County. 1930 U.S. Federal Census. ancestry.com.
"Interview with Arch Joseph Lewis, Jr." Library of Congress Veterans History Project. Updated October 26, 2011. Accessed May 21, 2020. memory.loc.gov/diglib/vhp-stories/loc.natlib.afc2001001.00540/transcript?ID=sr0001.
Neilson, Dave. Telephone interview with author. April 13, 2012.
Neilson, Gene. Telephone interview with author. April 2012.
"Officer Dies in Action; Eight Are Wounded." The South Bend Tribute [South Bend, Indiana], July 25, 1944. Newspapers.com (513982262).
"Service Notes." The South Bend Tribune [South Bend, Indiana], May 31, 1942. Newspapers.com (513932400).
"Service Notes." The South Bend Tribune [South Bend, Indiana], August 4, 1943. Newspapers.com (515017250).
"St. Joseph County's Honored Dead." The South Bend Tribune [South Bend, Indiana], December 7, 1944. Newspapers.com (515087798).
Secondary Sources
"The 337th Parachute Field Artillery Battalion." The 101st Airborne in World War II. Accessed May 21, 2020. www.ww2-airborne.us/units/377/377.html.
Bando, Mark. Telephone interview with author. 2012.
"Courtney B. Neilson." American Battle Monuments Commission. Accessed May 21, 2020. www.abmc.gov/decedent-search/neilson%3Dcourtney.
Koskimaki, George. D-Day with the Screaming Eagles. New York: Ballantine Books, 2006.
"Major Courtney 'Dap' Neilson of the 377th Parachute infantry Field Artillery Battalion." Trigger Time Forum Online discussion. Updated November 20, 2011. Accessed May 21, 2020. triggertimeforum.yuku.com/topic/9306/Major-Courtney-Dap-Neilson—377th-Parachute-Field-Artillery.