Private First Class Dantón Demófilo Ferrero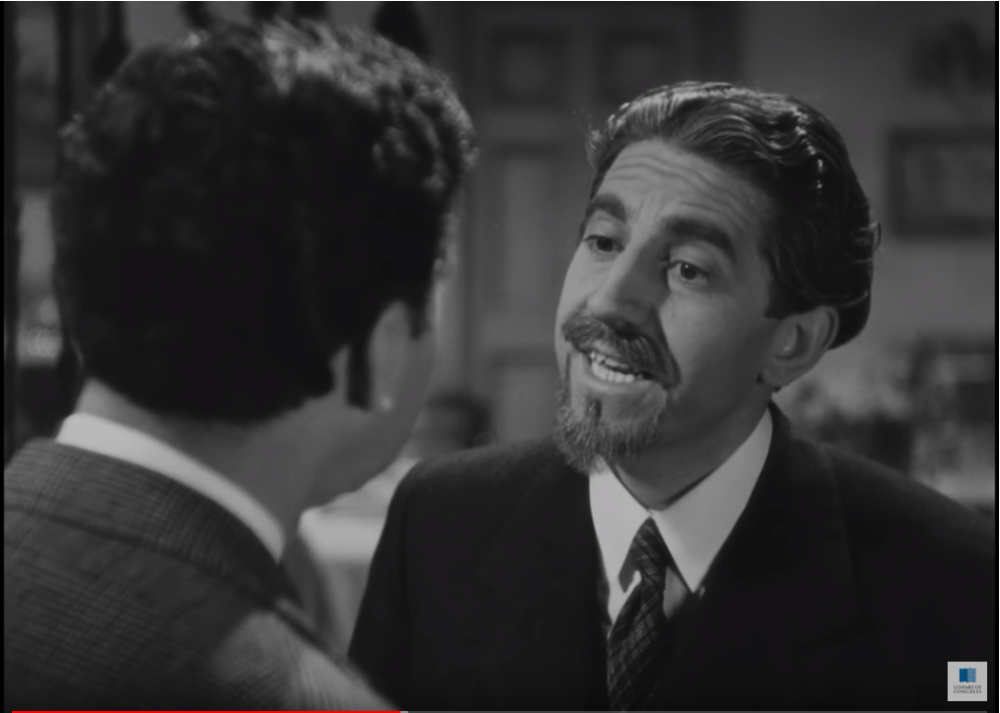 Unit:

37th Division, 148th Infantry, Machine Gun Company

Date of Birth:

March 31, 1898

Entered the Military:

June 20, 1916

Date of Death:

April 21, 1987

Hometown:

Valencia, Spain and Dayton, Ohio

Cemetery:

Section 14C, Site 231.

Dallas-Fort Worth National Cemetery, Dallas, Texas
Contributed by Ms. Kathy Carroll
St. John's Episcopal School
2017–2018
Before the War
Dantón Demófilo Ferrero was born in Valencia, Spain. His father, Emilio Ferrero, was active in liberal Spanish political circles and worked for the foreign division of the National Cash Register Corporation (NCR) in Spain. Ferrero's mother, Bélan de Ságarra, was a famous Spanish political activist, poet and writer. His family moved to Uruguay in 1908 where his mother edited a liberal newspaper. She also traveled around the world speaking at political conferences. Ferrero returned to Europe around 1909 and lived in London, England.
His mother's growing fame created problems, and Ferrero's parents divorced. She led a separate life, working and writing in Spain and in Latin America.
On March 22, 1911, Ferrero and his younger brother Victor boarded the SS Saint Paul in Liverpool, England, and set sail for America. The ship's manifest lists Ferrero's height as four feet and his age as ten years and 11 months. His father arranged for their passage and was waiting for the boys in Dayton, Ohio, where NCR maintained its headquarters. A January 1911 newspaper article introduced Emilio Ferrero to the Dayton community while he waited for his sons' arrival in America in March. The article described him as a widower and a man of sophistication.
In 1912, newspapers reported Emilio Ferrero received an inheritance of $37,000 from an uncle in Spain (around one million dollars today). Emilio Ferrero assured the Dayton community that an American obsession with wealth would not change him. He continued to travel extensively for his work, and he often took his younger son Victor with him, leaving Dantón behind.
During his youth in Dayton, Dantón attended St. Mary's School and won an award for excellence in Irish History in 1913. However, in 1915 he was arrested for stealing a bicycle in nearby Muncie, Indiana. His father was out of the country on business, and he was placed in the custody of woman in Dayton. Just over a month later, Ferrero took out an ad in the Dayton Daily News advertising himself as a language translator for hire.
Military Experience
One year later, Ferrero enlisted in the U.S. Army on June 20, 1916 and, in accordance with the time, dropped the accent from his name. His military records list his birth year in 1895, indicating he may not have been truthful about his age. The United States was not yet at war, and Ferrero was still a Spanish citizen, a country which remained neutral in World War I.
When the United States entered the war in 1917, over one-third of the American population was either foreign born or a first generation American. Most of these Americans spoke a language other than English.
Before the war, Ferrero trained as part of a Machine Gun Company of the 3rd Infantry, Ohio National Guard. The National Guard unit became part of the 37th Infantry (Buckeye) Division, 148th Infantry Regiment. When the unit set sail for France on the USS Susquehanna, Corporal Ferrero was in charge of a company of men.
Vosges Mountains
The 37th Division fought in the trenches in the Baccarat sector near the Vosges Mountains in August and September. Here they encountered raids by enemy aircraft. In late September, the unit deployed as part of the Meuse-Argonne Offensive in the Forest de Hess in the Avocourt sector west of Verdun. They were briefly transferred to the St. Mihiel sector near St. Germain, France.
On October 17, they were loaded onto French trains bound for Belgium. Under the command of the king of Belgium, they held a line between Ypres and Ghent that reached from the Lys River east to the Scheldt River. The Division crossed the Scheldt on November 2. A memorial to their service stands in the town of Oudenaarde, Belgium, near where they were stationed when the war ended on November 11.
Little is known about Ferrero's individual service during this time. He most likely encountered intense fighting during his service in France and Belgium. On June 24, 1919, Ferrero returned on the USS Huntington from Brest, France. He arrived in Boston on July 5, bound for Camp Devens, Massachusetts. No longer a corporal, Ferrero is listed as a private first class in the Quartermaster Corps.
Veteran Experience
Upon returning to the United States, Ferrero resumed his work as a language teacher and worked at Egry Register Company in a job similar to that of his father's at NCR. He had an active social life, and his name appeared frequently in the newspaper. He married in June 1920 and became a naturalized American citizen later that year. His son was born in August 1921.
Ferrero was involved in promoting the film industry in Dayton. The city hoped to become a second Hollywood. He enjoyed acting in local theater and film productions such as Maid of the Falls and The Jewett Case. Ferrero continued to travel for his job working for Egry. By 1930, he was no longer married or living in Dayton, and it is likely that Ferrero's primary residence was in Spain.
In 1937 Ferrero returned from Spain with his second wife. They settled in California, and Danton worked as an interpreter and resumed his work in film. Ferrero worked for Warner Brothers, Columbia Pictures, and MGM.
In 1939, the same year that Gone With the Wind, The Wizard of Oz and Mr. Smith Goes to Washington were released, Ferrero starred as the Spanish ambassador in the short film Monroe Doctrine. It dramatized the history of the U.S. policy limiting European influence in the western hemisphere.
Ferrero also played a doctor in the Spanish language film Verbena trágica. Hollywood movie studios were trying to open up Latin American markets by producing a Spanish language films. Unfortunately, many actors in these films came from a variety of Spanish speaking countries, each with its own accent and dialect. Native speakers noticed the differences, and the films were not a commercial success.
When the United States entered World War II, men registered for the draft. On February 15, 1942, Danton D. Ferrero registered as well. He listed his birthdate as 1898, but the draft registrar notes that his "birthdate [is] doubtful." Due to the war, the film industry turned its attention to producing newsreels and films promoting American patriotism. Ferrero continued to narrate voiceovers for films by director Pete Smith, but his acting days were over.
In 1960, Ferrero married Oneida R. Paloma, a Cuban native, in White Plains, New York. They settled in Orange County, Florida. The couple had three children during the 1960s. In the 1970s Danton continued to be involved in his community giving lectures to the Rotary Club and other organizations such as the Spiritual Research Society.
Commemoration
Little is publicly known about Ferrero's death on April 21, 1987. However the historical record reveals life experiences that were extraordinary. He came to America as a small child with an unusual family story. He volunteered to serve in the U.S. Army although he was not an American citizen. He fought in brutal campaigns during World War I.
In 1996, Verbena trágica was listed in the National Film Registry. It was selected by the National Film Preservation Board as a film recognized for "its importance to American cinema and the nation's cultural and historical heritage." Verbena trágica represents Hollywood's attempt to reach out to a more diverse American and foreign audience. This collection, which also includes titles like Star Wars and The Wizard of Oz, is maintained by the Library of Congress.
Danton Ferrero was interred in another location before his remains were re-interred at the Dallas-Fort Worth National Cemetery, along with those of his wife Oneida, after her death in 2003.
Bibliography
37th Division; Records of the American Expeditionary Forces (World War I), Records of Combat Division, 1917-1918, Record Group 120 (Boxes 1-12); National Archives at College Park, College Park, MD.
"2017 National Film Registry Is More Than a 'Field of Dreams.'" News release. Last modified December 13, 2017. Accessed July 29, 2018. https://www.loc.gov/item/prn-17-178/.
"About this Program." National Film Preservation Board. Accessed July 29, 2018. https://www.loc.gov/programs/national-film-preservation-board/about-this-program/.
"AFI'S 100 Years…100 Movies – 10th Anniversary Edition." American Film Institute. Last modified 2017. Accessed July 29, 2018. http://afi.com/100Years/movies10.aspx.
American Film Institute. "Verbena trágica." American Film Institute Catalog of Feature Films.
Last modified 2017. Accessed July 29, 2018. https://catalog.afi.com/Catalog/moviedetails/1209.
Arkinstall, Christine Reta. Spanish Female Writers and the Freethinking Press, 1879-1926. Toronto: University of Toronto Press, 2014.
"At Theaters This Week." Arizona Daily Star, November 19, 1939. Newspapers.com (20039073).
"Audenarde American Monument." American Battle Monuments Commission. Accessed July 29, 2018. https://www.abmc.gov/cemeteries-memorials/europe/audenarde-american-monument#.W13Y1bgna00.
California. Los Angeles County. 1940 U.S. Census. Digital Images. http://ancestry.com.
"Complete National Film Registry Listing." National Film Preservation Board, Library of Congress. Accessed July 29, 2018. https://www.loc.gov/programs/national-film-preservation-board/film-registry/complete-national-film-registry-listing/.
Danton D. Ferrero. U.S. Army Transport Service, Passenger Lists, 1910-1939. Digital Images. http://ancestry.com.
Danton Demofilo Ferrero. Ohio, County Marriage Records, 1774-1993. Digital Images. ancestry.com.
Danton Demofilo Ferrero. Passenger Lists, 1820-1957. Digital Images. ancestry.com.
Danton Demofilo Ferrero. Selective Service Registration Cards, World War II. Digital Images. fold3.com.
Danton Demofilo Ferrero. U.S. Department of Veterans Affairs BIRLS Death File, 1850-2010. Digital File. ancestry.com.
"Danton Ferrero." IMDB. Accessed July 29, 2018. https://www.imdb.com/name/nm0274674/bio?ref_=nm_ov_bio_sm.
Danton Ferrero. U.S. City Directories, 1822-1995. Digital Images. ancestry.com.
"Dayton May Be The New Hollywood." Dayton Daily News, May 5, 1922. Newspapers.com (22256822).
Elder, Sr., J. Hal. Soldiers in passage aboard the USS Susquehanna (ID 3016). Photograph. December 31, 1917. Wikimedia Commons. https://en.wikipedia.org/wiki/USS_Susquehanna_(ID-3016).
Gampfer, Scott. "Ohio's Thirty-Seventh 'Buckeye' Division in WWI." Cincinnati Museum Center (blog). Entry posted February 28, 2018. Accessed June 14, 2018. https://www.cincymuseum.org/blog/ohio%E2%80%99s-thirty-seventh-%E2%80%9Cbuckeye%E2%80%9D-division-wwi.
"Fortune Comes to Employee of NCR Company." Dayton Herald, June 14, 1912. Newspapers.com (391782382).
"Fowle-Ferrero." The Dayton Herald, June 5, 1920. Newspapers.com (391870795).
"High School Winners." Dayton Herald, June 18, 1913. Newspapers.com 391791082).
Laskin, David. The Long Way Home: An American Journey from Ellis Island to the Great War. New York: HarperCollins, 2010.
"Local Shop Employee Gets Large Legacy." Dayton Daily News, June 14, 1912, Newspapers.com (22256665).
The Monroe Doctrine. Directed by Crane Wilbur. Warner Brothers. 1939. Film.
Mora, Carl J. "Verbena trágica." Accessed July 29, 2018. Library of Congress. https://www.loc.gov/programs/static/national-film-preservation-board/documents/verbena_tragica.pdf.
"The New Monroe Doctrine." The New York Times, April 15, 1939, 18. https://timesmachine.nytimes.com/timesmachine/1939/04/15/issue.html?action=click&contentCollection=Archives&module=ArticleEndCTA&region=ArchiveBody&pgtype=article.
Ohio. Clark County. 1930 U.S. Census. Digital Images. ancestry.com.
"Shooting of Movie Scenes to Start Soon." Dayton Herald, May 8, 1922, Newspapers.com (391877182).
"Situations Wanted." Dayton Daily News, July 23, 1915, Newspapers.com (397552753).
"Society News." Dayton Daily News, March 9, 1920. Newspapers.com (397701191).
"Two Boys Are Found Guilty." The Star Press, June 8, 1915. Newspapers.com (20027061).
Verbena trágica. Directed by Charles Lamont. Columbia Pictures and Cantabria Films. 1939. Film. https://www.loc.gov/item/mbrs00008355/.
"The Villain of the Piece." Dayton Herald. August 10, 1922. Newspapers.com (20026782).
"Visitor From Spain." The Dayton Herald, January 2, 1911. Newspapers.com (391797810).