Major Dewey Ernest Newhart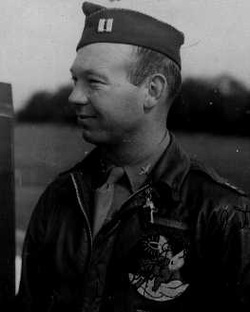 Unit:

353rd Fighter Group, 350th Fighter Squadron

Service Number:

O-728712

Date of Birth:

January 25, 1919

Entered the Military:

January 6, 1942

Date of Death:

June 12, 1944

Hometown:

Stewartsville, Missouri

Place of Death:

Normandy, France

Award(s):

Distinguished Flying Cross with two oak leaf clusters, Air Medal with three oak leaf clusters

Cemetery:

Plot D, Row 3, Grave 41.

Normandy American Cemetery, Colleville-sur-Mer, France
Contributed by Lareun Grundberg
Mentored by Derek Frieling
St. Joseph High School
2010-2011
Early Life
Dewey E. Newhart, son of Clement and Mabel Newhart, was born in 1919, in Kansas City, Kansas. Newhart had a younger brother named John. The family moved from Kansas City to St. Joseph, Missouri, where his parents divorced. Newhart's mother remained in St. Joseph until her death in March 1967, and his father moved to Osage Beach, Missouri and remained there until his death in November 1973.
Newhart attended Northwest Missouri State University in Maryville, Missouri for two years before his enlistment.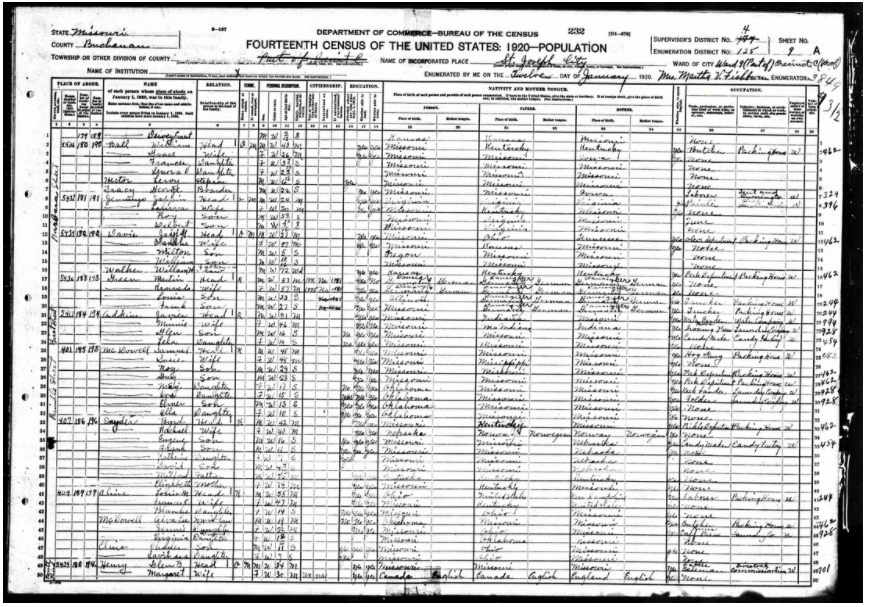 Homefront
Kansas City's Major Role in Aviation
In the summer of 1940, the U.S. Congress passed a supplemental defense bill to fund the expansion of the aviation sectors of the U.S. Army and U.S. Navy. The B-25 Bomber played a crucial part in aviation. It provided versatility in destroying artillery and low altitude strafer. Many of these planes were manufactured in Kansas City. This created over 12,000 jobs for Kansas City residents from 1940 to 1945. The groundbreaking ceremony was held on March 8, 1941. Kansas City also manufactured and stored munitions for the war effort as well as non-aviation related supplies.
Kansas City's Women
Production classes opened in March 1942 and by 1943 women were highly encouraged to join the workforce. By autumn, women made up 39 percent of the workers in the plant. They handled many of the industrial tasks that helped to win the war and helped to fuel the booming industrial revolution. The amount of manufacturing performed by women allowed the allied forces to overwhelm the enemy during the war.
Military Experience
At the age of 22, Captain Newhart willingly enlisted in the U.S. Army Air Corps in 1942. He was a part of the 350th Fighter Squadron. He named his plane Mud 'N Mules.
Captain Dewey E. Newhart later promoted to Major on June 6, 1944. During his military career, he was credited with three kills.
Captain Newhart was killed in action on June 12, 1944. He was flying Wayne Blickenstaff's LH-U Soubrette. The Mud 'N Mules was taken over by Captain Lonnie Davis and renamed the Arkansas Traveller. However, out of respect for Captain Newhart, the mule artwork remained on the plane.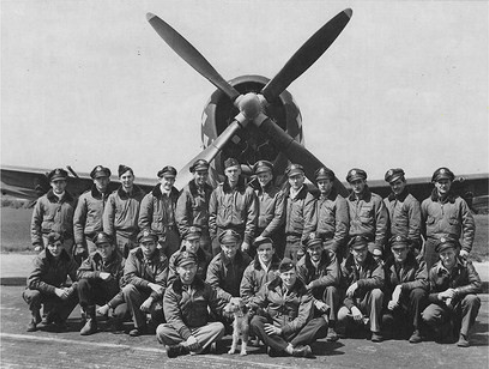 Eulogy
Captain Dewey E. Newhart later promoted to Major on D-Day. Throughout my research, I did not find an abundance of information about him but I found enough to paint a picture of who he was.
Researching the men and women who fought and died for our country put everything into perspective for me. By finding out who they were, we see a real person rather than just a soldier that we appreciate. I feel like our research brought us much closer to this experience. I feel like I know Captain Newhart much more than I would have if I had simply seen his grave stone. I am grateful for everything he has done for our country and his great sacrifice. Captain Newhart was truly a hero and I am forever thankful for his service as well as every other man and woman who have previously served and continue to serve today.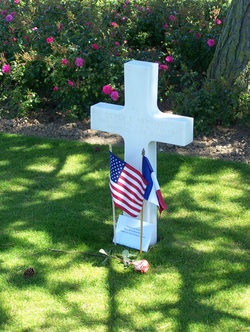 Reflection
Perseverance Pays Off
After my visit to France I was lucky enough to stumble upon the greatest primary source I could have found. My Silent Hero's brother, John Newhart, is a resident of my town, St. Joseph, Missouri. He is alive and well, and full of stories. My teacher and I visited Mr. Newhart and his wife in their home, and found out more about Dewey than I could have imagined. The success of my research and of this website is due to the information gathered from Mr. Newhart. I thank him for the photos, records, and memorabilia I was given in order to discover the true life of Dewey Newhart.
Being a part of the Normandy: Sacrifice for Freedom Institute was an eye-opening experience for me as a student. The truth of war and the fight for freedom was exposed to us on our emotional journey. We were able to seek knowledge and struggle for answers as to why we must sacrifice. I was able to honor Major Newhart for his ultimate sacrifice for our freedom and that was a pivotal moment in my life. As I grow in maturity, intellect, and age I can see why we honor our soldiers and why D-Day impacted our country so heavily. I will most certainly never forget this experience or the people I grew with along the way.
Bibliography
Primary Sources
Dewey E. Newhart. Headstone and Interment Records for U.S. Military Cemeteries on Foreign Soil, 1942-1949. ancestry.com.
Dewey E. Newhart. Missouri, Wills and Probate Records, 1866-1988. ancestry.com.
Dewey Ernest Newhart. World War II Army Enlistment Records, 1938-1946. ancestry.com.
Dewey Ernest Newhart. WWII Draft Cards Young Men, 1940-1947. ancestry.com.
Missouri. Buchanan County. 1920 U.S. Federal Census. ancestry.com.
Newhart Family Photographs. Courtesy of John Newhart.
The Tower. Northwest Missouri State Teachers Yearbook, 1939. ancestry.com.
Secondary Sources
"Dewey B. Newhart." American Battle Monuments Commission. Accessed May 12, 2020. www.abmc.gov/decedent-search/newhart%3Ddewey.
Wisdom, Erin. "Lafayette assembly honors WWII soldier." St. Joseph News-Press [St. Joseph, Missouri], February 16, 2012. Newspapers.com (566397482).