Quartermaster Second Class Edgar B. Atkinson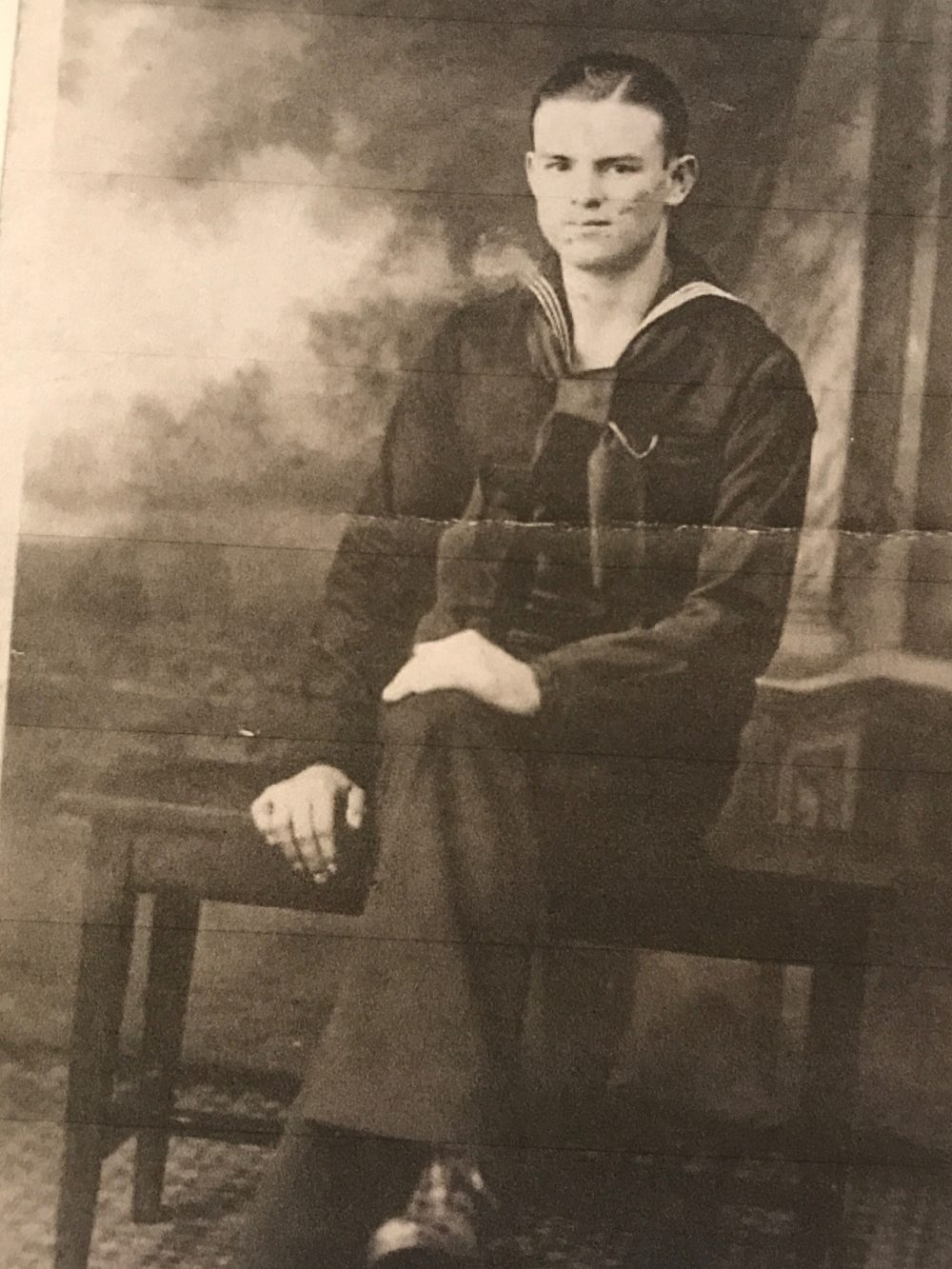 Unit:

USS Cummings

Service Number:

2953031

Date of Birth:

October 7, 1916

Entered the Military:

February 18, 1936

Date of Death:

January 27, 1942

Hometown:

Grimsley, Tennessee

Place of Death:

Pacific Ocean

Cemetery:

Walls of the Missing.

West Coast Memorial, San Francisco, California
Contributed by Whitney Joyner
Northeast Middle School
2016-2017
Early Life
Born on October 7, 1916, in Banner Springs, Tennessee, Edgar Blannam Atkinson was the eldest of eight siblings born to John Wesley Atkinson and Bertha Pearl Stowers Atkinson. His father worked as a pastor of the Midway Circuit of Methodist churches and served as the postmaster in Lutts, Tennessee. Atkinson's mother stayed at home to care for their children and their home and garden.
Edgar came from five generations of Methodist ministers and seemed destined to follow suit. Even though Edgar's family had little money to spend on education, they were determined to send their oldest son to Baxter Seminary in Baxter, Tennessee.
The aim of Baxter Seminary, as published in various printed materials, was to offer "a Christian education to the boys and girls of the Cumberland Plateau who need to work their way in order to secure an education. It trains them in Christian citizenship for a life of usefulness." While there, Edgar worked in the kitchen and on the school farm in exchange for tuition. Edgar also served as a chaplain for the YMCA and Polyhymnian Literary Society and was an active participant of the National Forensics League and Debate Clubs at school. He held the position of Vice President of the Wesley Club, a Christian fellowship student organization, at Baxter Seminary during his final year there.
"To Learn a Trade"
Following his graduation from Baxter Seminary in 1935, Edgar chose to pursue a different path, enlisting in the U.S. Navy. According to his enlistment paperwork, Edgar planned to make the Navy a career and wanted "to learn a trade." Following training and time spent on several ships, in the fall of 1939, Atkinson was transferred to the USS Cummings for duty. This is where he would remain stationed for the duration of his service.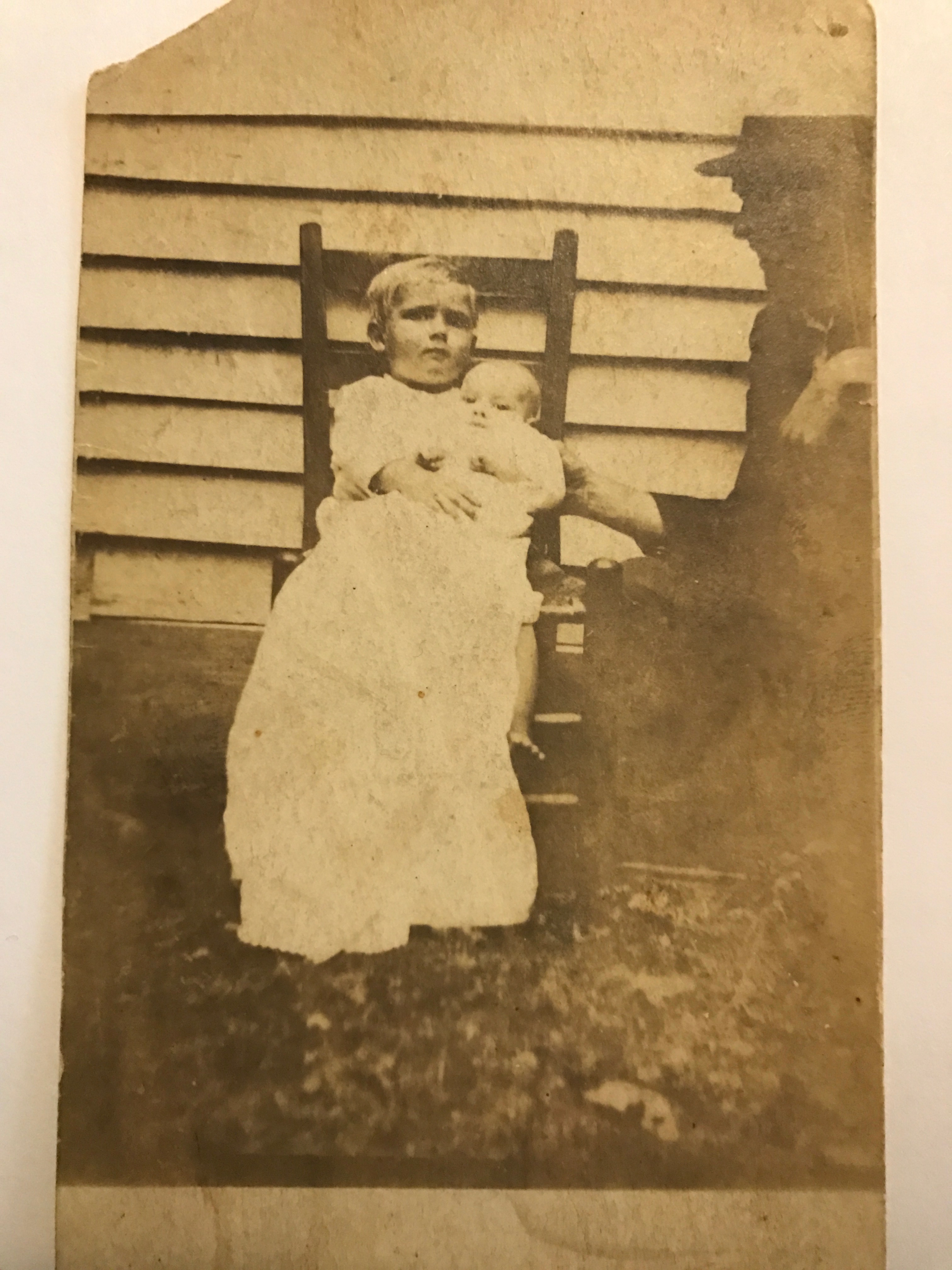 Military Experience
USS Cummings
The USS Cummings (DD-365) was a Mahan-class destroyer in the U.S. Navy that served as a patrol and escort vessel in the Pacific prior to and during the war. Before the war, the Cummings participated in many flotilla and fleet training exercises and served as an airplane guard for the carriers USS Yorktown and USS Lexington. In 1940, the Cummings took part in security patrols that began along the West Coast. On April 26, 1940, she was based at Pearl Harbor, and her crew remained busy with drills, exercises, and patrols.
"A Date Which Will Live in Infamy"
Sunday, December 7, 1941, began just as any other for the USS Cummings. The Cummings was at the Navy Yard, Pearl Harbor, nested at berth B-15 next to the USS Preble, acting as squadron leader for Destroyer Squadron Three. She was also undergoing preliminary radar installation work, placing her in a restricted availability status. The USS Cummings even noted the following in its action report, "Moored as before. 0400 Received the following fresh provisions for use in the General Mess: from Dairymen's Association, Ltd., 15 gallons of milk, 7 gallons of ice cream," indicating it was business as usual onboard.
However, just a few lines down in the report, appear the words, "0758 Air Raid. Japanese planes commenced torpedo attack on battleships in Pearl Harbor. Sounded General Quarters." During the attack, the Cummings suffered minor damage and three minor personnel casualties, all resulting from bomb fragments that peppered the ship as the attack occurred.
Despite the chaos, the destroyer was one of the first to open fire on attacking planes. It was noted in their action report that the USS Cummings completed all repairs and reassembly aboard their ship by Sunday night. Following repairs, it proceeded out of the channel, joining the anti-submarine patrol at the entrance of Pearl Harbor. During their patrol, the Cummings was one of the first to come out of their defensive position to make an attack on the Japanese, rolling depth charges on a submarine contact just hours after the attack.
Lieutenant Commander George Dudley Cooper stated that Edgar Atkinson, "participated in the defense of Pearl Harbor on Sunday, December 7, 1941, on board the USS Cummings as Quartermaster, on bridge. He displayed coolness, courage and efficiency under fire in the performance of his duties and contributed to the effectiveness of this ship's actions."
"A Rough Sea"
For the first six months of the war, the USS Cummings escorted convoys between Pearl Harbor and the West Coast. Atkinson's role as a Quartermaster Second Class often put him on bridge watch duties, standing watch as an assistant to officers of the deck and the navigator. Quartermasters also served as helmsmen and performed ship control and navigation duties.
On January 27, 1942, while enroute from San Francisco to Pearl Harbor on convoy, Edgar Blannam Atkinson was lost overboard in a rough sea at 6:55 a.m. An investigation and report of Atkinson's death tells the story as follows,
The Commanding Officer saw the man fifty yards astern drifting aft rapidly and ordered bridge personnel and director crew to keep an eye on him and to take bearings on him as the ship was turning. The Commanding Officer lost sight of the man at a distance of about 400-500 yards and about twenty or thirty degrees abaft the port beam. He last appeared on the crest of a wave with his left arm high in the air and appeared to be trying to divest himself of his coat or jumper, disappeared in the trough and was not seen again. The wave behind which the man disappeared was breaking over the top and left a considerable track of foam. At the same time all others who were watching announced that they had lost sight of the man. The ship was turned as quickly as possible. Condition of the sea was such that it would have been dangerous to lower a boat on any other heading than down the wind, or to attempt to back down toward the man when he first went overboard, as the sea was on the starboard beam on the original heading. Three life rings were sighted and the ship was circled around them. An object was sighted which was at first believed to be the man, but which on close approach was identified as his pea coat. This was circled three times using it as a marker from which to search and was then picked up from the forecastle on the third turn. The area in the vicinity of the life buoys and pea coat was thoroughly searched both down and up wind to a distance of at least fifteen hundred yards radius, with all hangs looking out for the man. The Commanding Officer is certain if the man had been on the surface, he would have been sighted. After a search of two hours and a half, during which the man was not sighted, it was decided that he was not on the surface and must have been dragged under by the weight of his clothing or was unable to reach the life rings due to an injury in falling over the side, and the ship headed on a course and speed to rejoin the convoy.
The crew of the Cummings conducted a two-and-one-half hour search for Atkinson, but all they could recover was the peacoat he had been wearing. In letters that Atkinson's shipmates wrote to his family, his shipmates described Atkinson as "cool in action, brave in an emergency, and an exemplary credit to the Navy of the United States."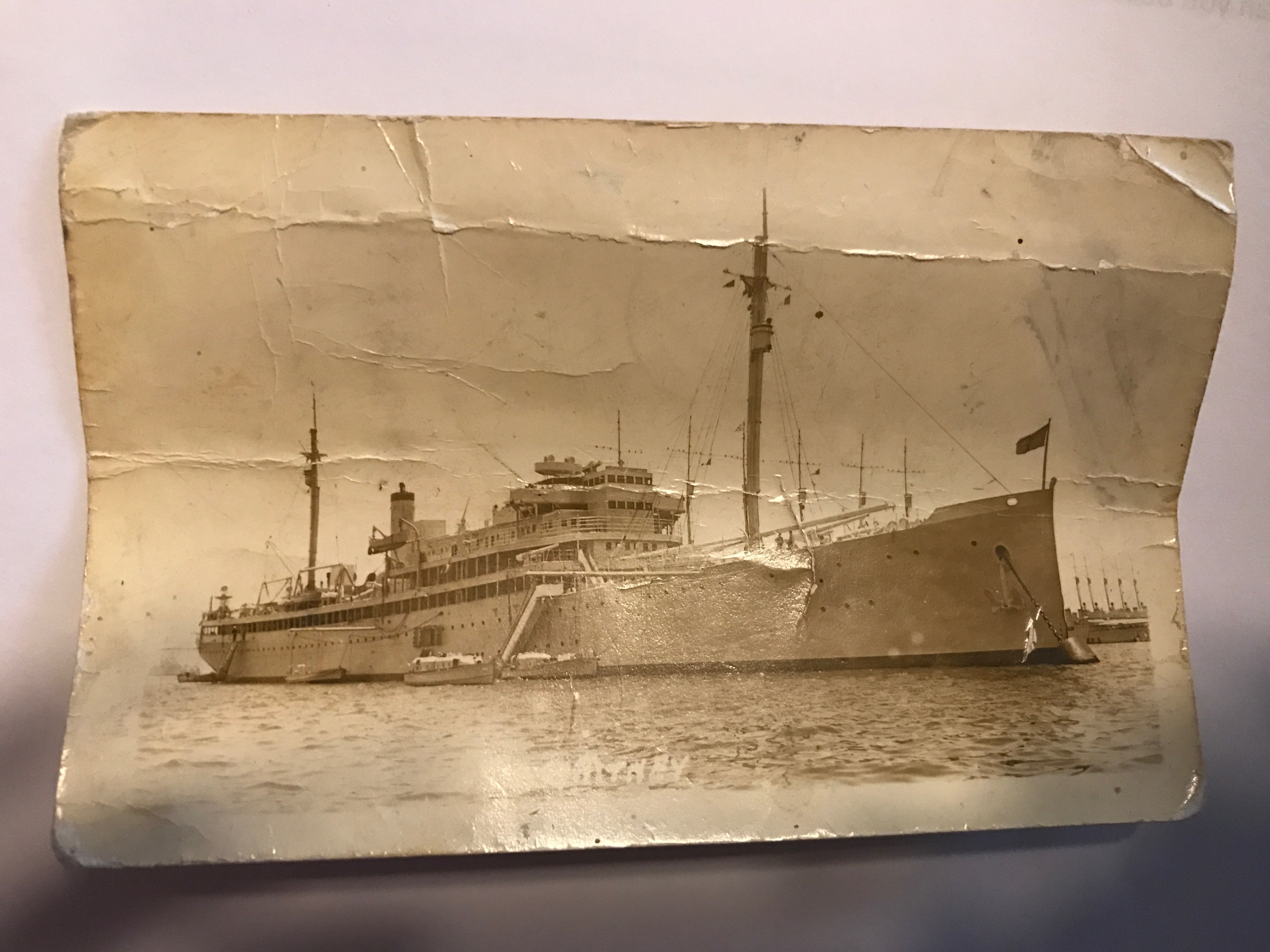 Eulogy
Atkinson's body was never recovered, making him one of the nearly 80,000 Americans unaccounted for following World War II. This number includes those buried with honors as unknowns, those buried or lost at sea, and those missing in action. Also included in this number are those noncombat casualties, whose remains were not recovered, similar to Atkinson's, that cannot be attributed to enemy action. These noncombat casualties occurred due to injury or death from environmental elements, disease, self-inflicted wounds, or training accidents.
John Wesley Atkinson and Bertha Pearl Stowers Atkinson were notified of their son's death on February 13, 1942. His family held a memorial service and placed a headstone for him in Banner Springs, Tennessee, following notification of his death.
Edgar Atkinson is commemorated at the West Coast Memorial in San Francisco, California. The West Coast Memorial commemorates those servicemen lost in United States territorial waters. His family thought fondly of Atkinson. His sister, Irene Wells, recalled him being "smart, hardworking, kind to others, and a faithful servant of God."

Reflection
Bibliography
Atkinson Family Photographs. 1919-1945. Courtesy of the Atkinson Family.
Baxter Seminary. The Highlander 1935 Yearbook. Baxter, TN: Graduating Class of 1935. Courtesy of the Atkinson Family.
Davis, Lorene. Interview with the author. June 27, 2017.
Edgar Atkinson, Individual Deceased Personnel File, Department of the Army.
Edgar Atkinson, Official Military Personnel File, Department of the U.S. Navy, Records of the Bureau of Naval Personnel, National Archives and Records Administration – St. Louis.
"Edgar B. Atkinson." American Battlefield Monuments Commission. Accessed November 18, 2016. www.abmc.gov/node/491644#.WOF7CjsrI2w.
"Edgar B. Atkinson." East Tennessee Veterans Memorial Association. Last modified 2008. Accessed November 19, 2016. etvma.org/veterans/edgar-b-atkinson-8380/.
"History of Baxter Seminary, Baxter, Tennessee." Audrey and Mike Lambert. Last modified 2014. Accessed November 25, 2016. www.ajlambert.com/school/hst_baxt.pdf.
Kelso, Jean. Interview with the author. January 29, 2017.
Kelso, Jean. Interview with the author. November 20, 2016.
"New National Archives Video Short Gives Fresh Look at Pearl Harbor Attack." National Archives. Last modified 2016. Accessed April 2, 2017. www.archives.gov/press/press-releases/2012/nr12-42.html.
Ships, Stations, Units, and Incidents Casualty Information Records, 1941-45, Records of Bureau of Naval Personnel, Record Group 24 (Box 20); National Archives at College Park, College Park, MD.
"USS Cummings Report of Pearl Harbor Attack." Naval History and Heritage Command. Last modified 2014. Accessed November 19, 2016. www.history.navy.mil/research/archives/digitized-collections/action-reports/wwii-pearl-harbor-attack/ships-a-c/uss-cummings-dd-365-action-report.html.
Wells, Irene. Interview with the author. January 29, 2017.
Wells, Irene. Interview with the author. November 20, 2016.
World War II War Diaries; Records of the Office of the Chief of Naval Operations, Records of Office of the Chief of Naval Operations, Record Group 38 (Box 774); National Archives at College Park, College Park, MD.
This profile was researched and created with the Understanding Sacrifice program, sponsored by the American Battle Monuments Commission.