Captain Edward Alfred Peters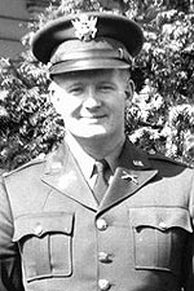 Unit:

101st Airborne Division, 506th Parachute Infantry Regiment

Service Number:

O-377000

Date of Birth:

December 22, 1915

Entered the Military:

January 30, 1942

Date of Death:

June 9, 1944

Hometown:

Framingham, Massachusetts

Place of Death:

near Culoville, France

Award(s):

Silver Star, Purple Heart

Cemetery:

Plot C, Row 13, Grave 43.

Normandy American Cemetery, Colleville-sur-Mer, France
Contributed by Katelyn Davis
Mentored by Mr. Robert Greenwood
2010-2011
Early Life
Edward A. Peters, son of Anna and Edward Peters, was born on December 22, 1915, in Framingham, Massachusetts. He was the child of immigrants; his father was born in Quebec, Canada, and his mother was born in England. He had one older brother, Robert, and two younger sisters, Helen and Elizabeth. His father worked as a construction foreman. He graduated from Framingham High School, most likely in 1933.
Between his graduation from high school and his enrollment into college, Peters played semi-pro ice hockey and became a licensed pilot. He also worked as a truck driver for a wholesale meat company.
Peters enrolled in Western Maryland University (now McDaniel College) in 1936. While there, he was named a captain of the football team. The school posthumously added him to the university's Sports Hall of Fame. Academically he studied military science while enrolling in the university's Reserve Officers' Training Corps (ROTC) program. By the time he graduated Peters was the battalion's commander.
After college he enrolled in the Civilian Conservation Corps (CCC) and commanded the Goldsboro, Maryland camp. While working at the Eastern Shore camp, Captain Peters met his future wife, Mary Naudain Hyland in 1941. They were married in 1942, while Peters was stationed in Washington, D.C. Their only child, Edward Peters III, was born in 1943.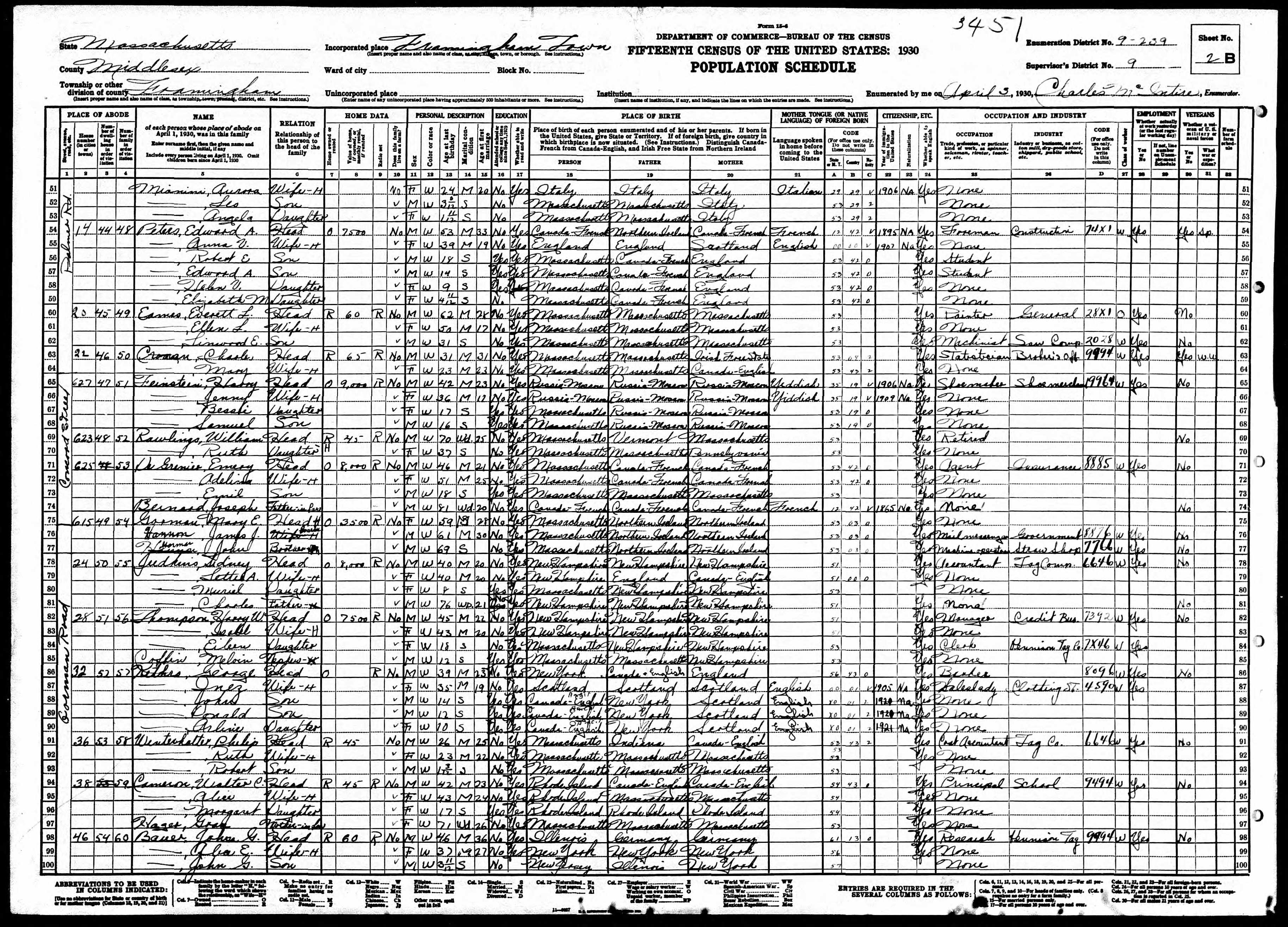 Homefront
Maryland, known as "America in Miniature," served as a primary study of life on the homefront during World War II. From the Eastern Shore to the Appalachian Mountains, Marylanders felt the effects of World War II in their everyday lives. Air raid drills, rationing, employment opportunities, the Home Guard, and sacrifice became a part of many Marylanders' lives. From the Glenn L. Martin Aviation Factory to the farms that held captured German Prisoners of War (POWs), Maryland encompassed the American homefront's trials, hopes, and sacrifice.
The Rural Farms of Maryland
Much of Maryland is marked by rolling hills of farmland. In Carroll County, many farmers used German Prisoners of War to aid with the harvest. Carroll County needed labor to harvest the crops while its young men were off fighting the war. 300 German POWs were housed in tents outside of Westminster, Maryland. They worked for Baltimore County and Carroll County viners and Carroll County canneries.
Life in Baltimore
Baltimore, like many of the U.S.'s major cities, contributed a large amount of personnel, supplies, and weapons to the Allied war effort. Martin Aircraft, Bethlehem Steel ships, and Fort McHenry's base all became symbols of not only Baltimore's, but also Maryland's, participation in the war.
Rationing
Rationing and recycling were important parts of the citizen support of the Allied war effort. Rubber was one of the most recycled materials in Baltimore City, and many citizens donated their surplus. The rubber Baltimoreans recycled was used for everything from gas masks to tank treads.
Donating Blood
Donating blood became another method of civilian support. Over 6,013 Baltimore donors were part of the Gallon Club, which exclusively included members who gave a gallon's worth or more of blood by the war's end in late 1945. Maryland donors who were part of the Gallon Club received a special plaque from the 29th Infantry Division Association in gratitude.
Fundraising
The Baltimore War and Community Fund encouraged fundraising for the United Service Organization, or USO. The group sent out pamphlets encouraging Baltimoreans to donate one hour's pay each month to the USO and other organizations. The group was able to raise $10,440,454 by 1945, beating its annual goal almost every year.
Martin's Aviation Industry
In 1929, Glenn L. Martin moved his company from Cleveland, Ohio, to Baltimore, Maryland. The move provided Baltimoreans with employment before, during, and after the war. The factory built a plane known as the 167 Maryland. The British Royal Air Force relied heavily on both the 167 Maryland for its bombing raids. The Martin plant also produced the first electric gun turrets, PBM-Mariners, and B-26 Marauders. Over 1,366 Mariners and 5,266 B-26s were produced during the war. Even the XBP2M-1 Mars, a large seaplane prototype, saw Pacific wartime service.
Bethlehem Steel Industry
Most shipbuilders who walked to Bethlehem-Fairfield shipyard everyday had never built a ship prior to the war. The SS Patrick Henry, the first of the Liberty ships, was built in the shipyard, along with the SS John Carroll and the SS John W. Brown.
The Home Guard – The First Air Force
The First Air Force was created in 1941, with the purpose of training new groups for combat units and defending the East Coast until 1943. The First Air Force comprised three types of aircraft; reconnaissance, bomber, and fighter. Many of the First Air Force's men came from Maryland, and on occasion flew into Martins State Airport in Baltimore
Military Experience
Enlistment and Service
Peters enlisted in the U.S. Army on January 30, 1942 and was stationed in Washington, D.C. at Fort McNair. Paters desired to be more active in service and transferred into the Airborne Division.
Peters was transferred to the 511th Parachute Infantry Regiment, of the 11th Airborne Division. He was assigned as the Special Services officer at Fort McKall, North Carolina, but again wished to do more. He requested another transfer, and was assigned as the commander of Headquarters Company, 506th Parachute Infantry Regiment, of the 101st Airborne Division. He joined his men in England via the Aquitania, and afterwards helped prepare his men for their part in Operation Overlord.
Preparation for Operation Overlord
Once in England, Peters conducted training jumps, field exercises, and tactical classes. In spring 1944, the training increased in amount, complexity, and difficulty. In late May, the Headquarters Company, along with the other companies of the 506th Parachute Infantry Regiment, traveled to Upottery Airfield in southern England.
The week before D-Day was one of both relaxation and hurried preparation. The men of Headquarters Company enjoyed a movie, listened to speeches, received "invasion money," attended a show, ate ice cream, and prepared for their early morning jump. On June 5, 1944, the men of Headquarters Company loaded onto sticks 1 and 45. These C-47 aircraft guided them to their destiny that lay in waiting across the English Channel.
D-Day: The day of Days
Peters landed on Drop Zone "C", close to Sainte-Marie-du-Mont. Peters made his way towards the Culoville to establish the regimental command post for the 506th Parachute Infantry Regiment.
The group assembled about 40 men from the 506th Parachute Infantry Regiment. Patrols were sent to find more men and take out machine gun nests. Peters went with a squad to take out machine gun nests and a sniper position. Peters' group took out two machine gun nests, but he was killed taking the third gun.
It is not certain whether he was killed by Germans manning the machine gun nests, or by a sniper's bullet.
George Kosimaki, author of D-Day with the Screaming Eagles, wrote, "[ Peters] told me to get moving, and was killed within a half hour when he attacked an enemy machine gun nest by charging right into it." However, Colonel Robert Sink, the commander of the regiment, wrote, "at our first command post after landing [Caloville], the CO of my headquarters company, Captain Edward Peters, said that he knew where a sniper was near the command post and was going out to get him. He himself got it, between the eyes."
Peters was awarded a posthumous Silver Star and Purple Heart for his actions on D-Day.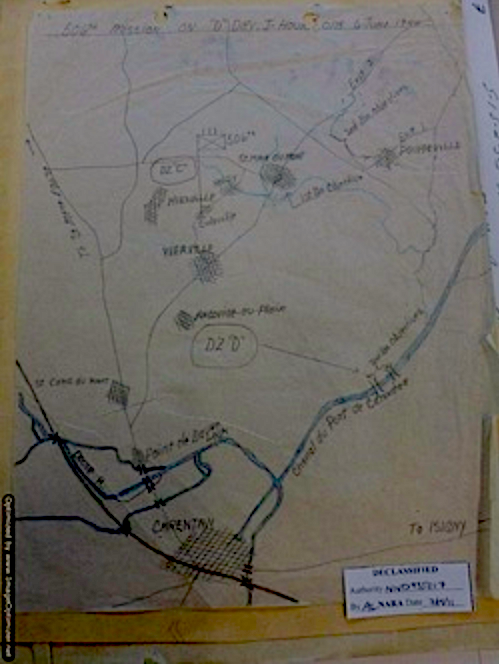 Eulogy
When Peters' body arrived at the temporary Hieville cemetery, the Grave Registration Personnel were informed of the captain's death date, and so marked June 9, the date that he arrived, as his death. For reasons unknown, his gravesite still to this day states that Peters died on June 9, 1944.
Mary Peters received the official notification of her husband's death. She also received a letter from Sergeant W. R. Myers, who had been with Peters when he was killed. The letter stated that Peters had died "instantly and with no pain." Myers described his commander "as close to his men as a brother. He always had a cheerful smile, a helping hand or helpful advice for anyone who was troubled…his engaging smile was too strong to be eliminated even by gunfire or death."
Peters was not the only member of his family to serve. His brother Robert served in the Pacific theater, and his sister, Helen, served in the Army Nurse Corps in England.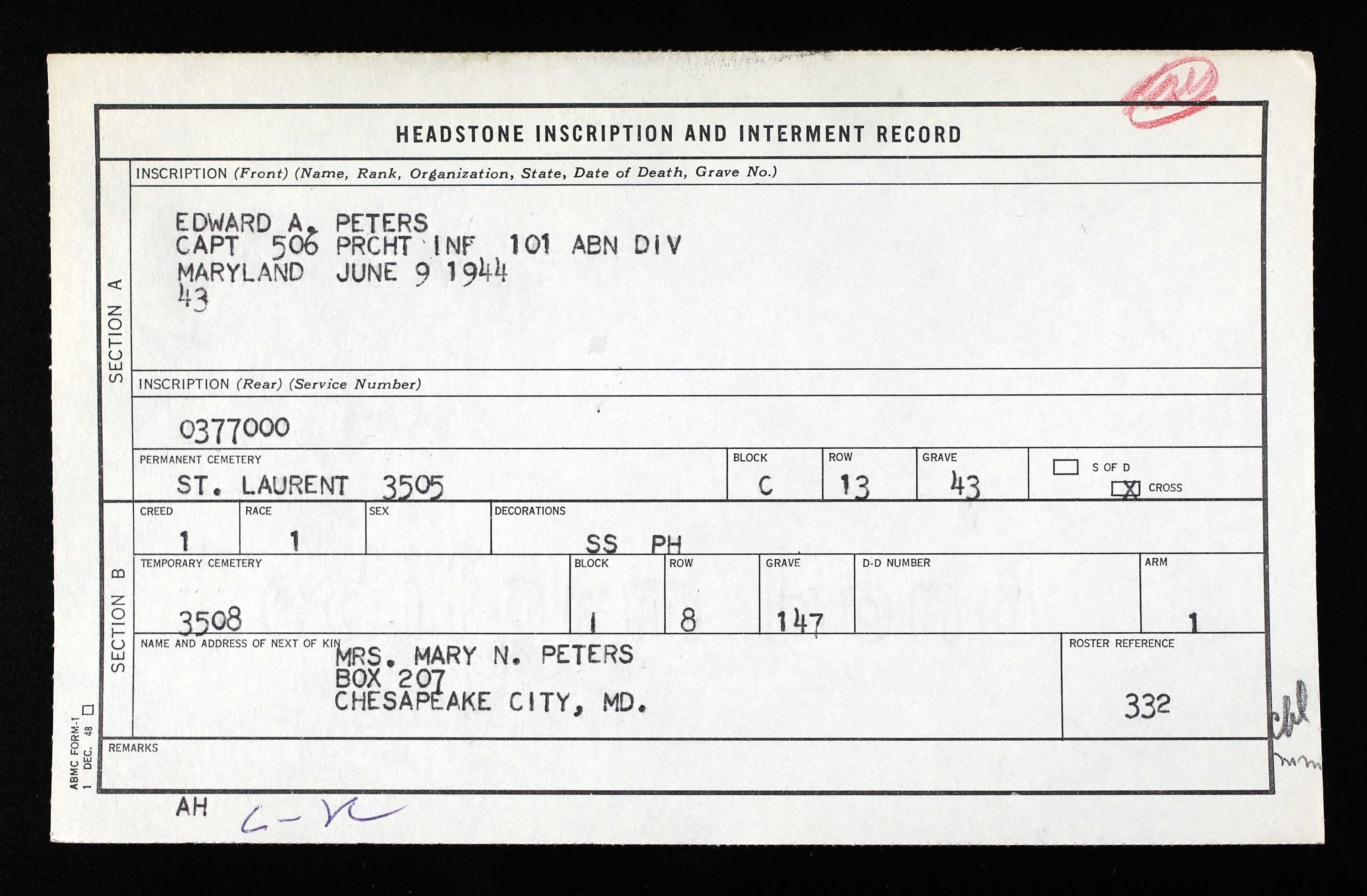 Bibliography
Primary Sources
506th PIR Journal for Operation Neptune, Record Group 407. National Archives at College Park, College Park, MD.
Edw Alfred Ward Peters and Mary Naudain Hyland, October 3, 1942. District of Columbia, Marriage Records. ancestry.com.
Edward A. Peters. Headstone and Interment Records for U.S. Military Cemeteries on Foreign Soil. ancestry.com.
Edward A. Peters. War Department, Press Releases and Related Records, 1942-1945. ancestry.com.
Edward Alfred Peters, Jr. Massachusetts, Birth Records, 1840-1915. ancestry.com.
"Framingham Captain Killed in Normandy." The Boston Globe, July 2, 1944. Newspapers.com (434021027).
Headquarters, 506th Parachute Infantry Regiment, Operation Neptune: S-1, S-2, S-3 Journals, Record Group 407. National Archives at College Park, College Park, MD.
Marshall, S.L.A. 506 Parachute Infantry Regiment in Normandy Drop. Washington, D.C.: U.S. Army Center of Military History, 1944. history.army.mil/documents/WWII/506-Nor/506-nor.htm.
Peters III, Edward. Edward A. Peters, Jr.: Short Biography. Unpublished Manuscript, 2011.
Peters, III, Edward. Email message to the author. May 9, 2011.
Peters Family Photographs. Courtesy of Edwar Peters III.
Secondary Sources
"The 506th Parachute Infantry Regiment – Trooper Pictures." The 101st Airborne – World War II. Accessed May 12, 2020. www.ww2-airborne.us/units/506/506_trp_4.html.
American World War II Orphans Network. Accessed May 12, 2020. www.awon.org/awmain.shtml.
Armstrong, William M. Baltimore in World War II. Charleston: Arcadia, 2005.
Ashcraft, Mary Ann. "Carroll's Yesteryears: Carroll turned to POWs during WWII labor shortages." Carroll County Times, June 26, 2011. hsccmd.org/Documents/Carroll%20County%20Times%20Yesteryears/2011/06-26-2011.pdf.
"Edward A. Peters." American Battle Monuments Commission. Accessed May 12, 2020. www.abmc.gov/decedent-search/peters%3Dedward-0.