Seaman First Class Ernest Chester Perez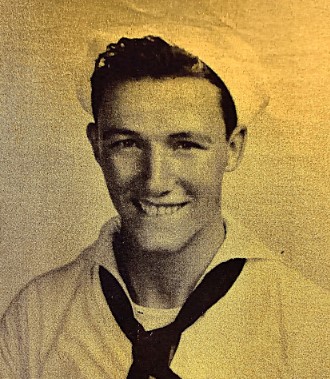 Unit:

USS Solace

Service Number:

4074435

Date of Birth:

August 14, 1924

Date of Death:

May 19, 1945

Hometown:

Biloxi, Mississippi

Place of Death:

Pacific Ocean

Cemetery:

Courts of the Missing.

National Memorial Cemetery of the Pacific, Honolulu, Hawai'i
Contributed by Alondra Reyes
Mentored by Mrs. Elizabeth Green
Pascagoula High School
2018-2019
Early Life
Seaman First Class Ernest "Chester" Perez was the youngest of five children born to Anthony (Tony) and Corrine Perez, or as the locals pronounced it: "Pee-Rez." Chester faced loss at an early age. His eldest sibling died in infancy and his mother passed away at age 32. As Perez's father, Tony, worked as a fisherman and spent much of his time at sea, Perez's paternal grandparents raised him and his surviving siblings. As a student, Perez attended Sacred Heart Academy in Biloxi, Mississippi. Economic necessity forced him to drop out of school during the tenth grade. He followed in his father's footsteps and became a fisherman.
Homefront
On October 5, 1940, the Mississippi Legislature created the Biloxi Port Commission with House Bill 1109. The commission built a shipyard to meet the demands of the U.S. Navy's growing need for wooden boats. The facilities were built from the foundation up, unknowingly preparing for the attack on Pearl Harbor.
Ultimately employing hundreds of workers, the Westergard Boat Works built submarine chasers for the sea-based military operations and minesweepers, or small naval warships, used in the English Channel. The company also constructed hospital ships and repaired boats. Seafaring tug boats for firefighting in the invasion of Normandy also rolled off the boatyard's assembly line.
In early January 1941, Biloxi officials invited the U.S. Army Corps to build a base. This included an early airport, the Naval Reserve Park, and parts of Oak Park that were sufficient for a technical training school of 5,200 people.
The War Department activated Army Air Corps Station No. 8, Aviation Mechanics School, Biloxi, Mississippi, on June 12, 1941. On August 25, 1941, Army Air Corps Station No. 8 was officially designated as Keesler Army Airfield (now Keelser Air Force Base). It hosted one of the U.S. Army's newest basic training centers. In 1941 Keesler's population almost doubled overnight to accommodate new recruits.
The first group of recruits arrived August 21,1941. Basic training lasted four weeks when recruits received additional training based on their specialty. Trains passed through Keesler daily, dropping off new trainees and picking up graduates.
By September 1944, the number of recruits had dropped, but the workload remained constant. Keesler Field personnel began processing veteran ground troops and combat crews returning from duty overseas for additional training and follow up assignments. Basic training wound down after the end of World War II, and the base closed on June 30, 1946.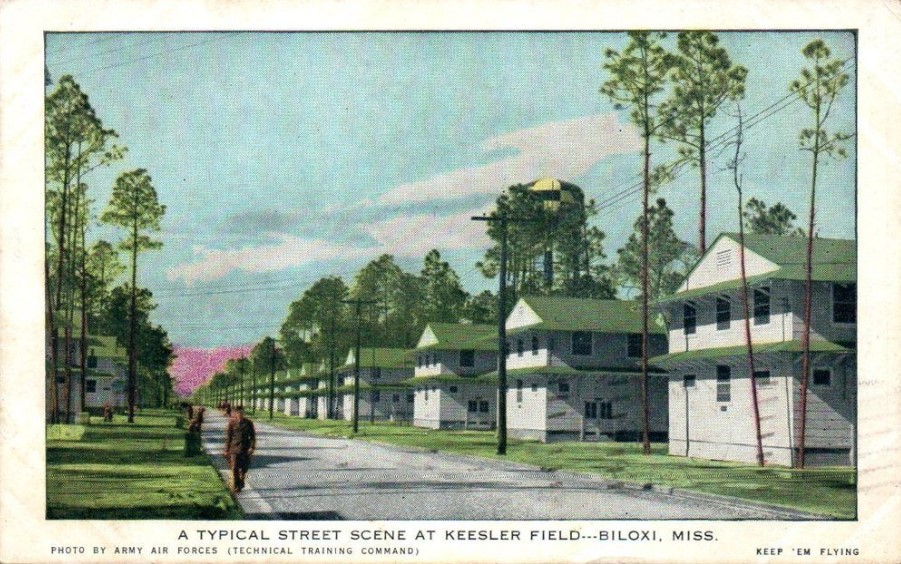 Eulogy
Seaman First Class Perez was a boy looking for a purpose to his life. He had rough patches throughout his life but he continued to persevere. As a member of the crew of the USS Solace, he volunteered for any task. When a cable wrapped around the propeller of the ship, he volunteered to free it. He was considered lost at sea on May 19, 1945.
Despite losing his life at age 21, Seaman First Class Perez left quite an impression on his family. He was a typical boy who joined the U.S. Navy. He found the rules and structure that had been missing in his life.
He may not have been a typical soldier and may have never stepped on the battlefields, but he made the ultimate sacrifice to serve, twice, in order to be there for his country and his family. So many mysteries remain about his life and his death.
But there is no mystery that the freedoms the United States embraces are built on the sacrifices of men such as Seaman First Class Ernest C. Perez. Although Seaman First Class Perez made mistakes just like any other sailor, he chose to fight for his country like millions of other men and women. May he rest in peace knowing that our lives are better because of him.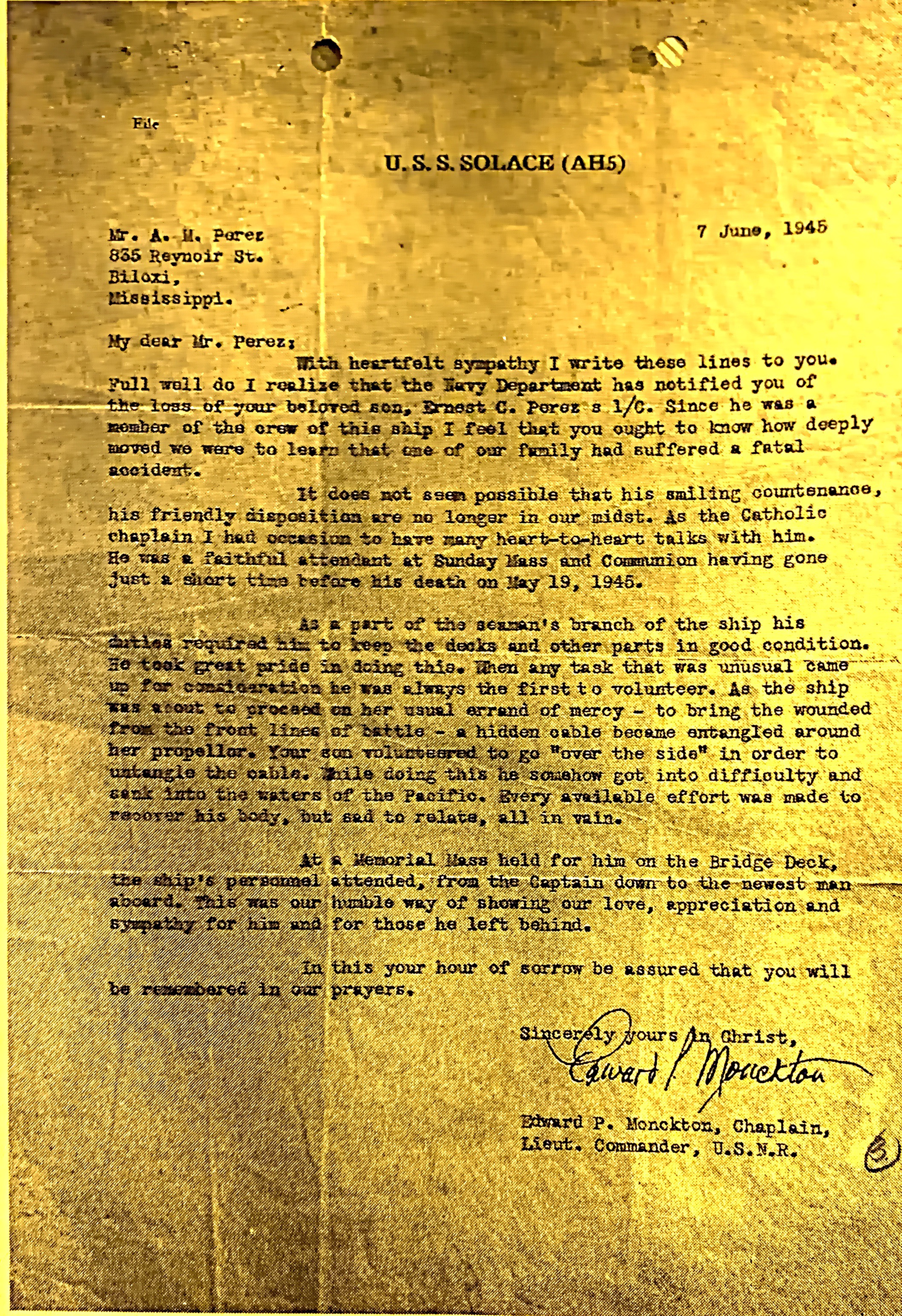 Reflection
As I began this project, I would have never imagined the impact it would have on me. I approached it like any other project, finishing it quickly and efficiently with no emotions attached. However, after spending months digging into my Silent Hero's life, there was no way I could not get emotionally attached. I had come to know a man who lived many years ago and understand his story.
Throughout my school career, every history class had been dates and people who had done wonderful or terrible actions, and they were remembered for them. We would learn about the big picture of history, never the small events that added up to one remarkable moment. Through the Sacrifice for Freedom in the Pacific® program, I was able to learn about the small moments that created waves for the hurricane of an event.
Stepping on the grounds of many historical sites, and even the deck of the USS Missouri, helped me put into perspective the climate of World War II and the event of Pearl Harbor. I was able to understand that the boys on these ships were just like me. They were 17, 18, and 19-year-old boys looking for a purpose and fighting for their country had become their purpose. I can truly say I appreciate not only the efforts of past soldiers but also those who are in our military today.
Within a week I was able to connect with not only my Silent Hero but also those of my classmates. Many of our teachers and mentors challenged us to not only appreciate the efforts of these men but realize what we can do for our country.
The reality is history never comes off the page for many, but for me, it has become a living thing. I am honored to have been given the opportunity to share about this program and to recognize my Silent Hero. I hope to continue the legacy of the many men and women that have fought for this country.
Bibliography
Primary Sources
Ernest C. Perez, Individual Deceased Personnel File, Department of the National Archives.
Ernest C. Perez, Official Military Personnel File, Department of the Navy, Records of the Bureau of Naval Personnel, RG 24, National Archives and Records Administration – St. Louis
Mississippi. Biloxi. 1930 U.S. Census
Mississippi. Harrison County. 1930 U.S. Census. Digital Images.
Perez Family Photographs. 1941-1944. Courtesy of the Hogan Family. ancestry.com
Secondary Sources
Ellis, Jamie Bounds, and Jane B. Shambra. Biloxi. Charleston: Arcadia Pub., 2009.
Farrell, Sean. "Not Just Farms Anymore: The Effects of World War II on Mississippi's Economy." Mississippi History Now. Accessed September 9, 2019. mshistorynow.mdah.state.ms.us/articles/247/the-effects-of-world-war-II-on-mississippis-economy.
"History Of Keesler Air Force Base." Keesler Air Force Base. Updated October 11, 2006. Accessed September 23, 2019.
www.keesler.af.mil/About-Us/Fact-Sheets/Display/Article/360538/history-of-keesler-air-force-base/.
Kinsey, Mary Beth. "A Salute to Freedom: Ingalls Shipyard." The National WWII Museum. Accessed September 10, 2019. salutetofreedom.org/ms.html.
Nuwer, Seanne Stephens. "Shipbuilding Along the Mississippi Gulf Coast." Mississippi History Now. Accessed September 10, 2019. www.mshistorynow.mdah.ms.gov/articles/351/shipbuilding-along-the-mississippi-gulf-coast.
U.S. Naval Activities, World War II, by State [Mississippi]. Accessed September 10, 2019. www.ibiblio.org/hyperwar/USN/ref/USN-Act/MS.html.