Cook Second Class Francisco Nicolas Francisco Blas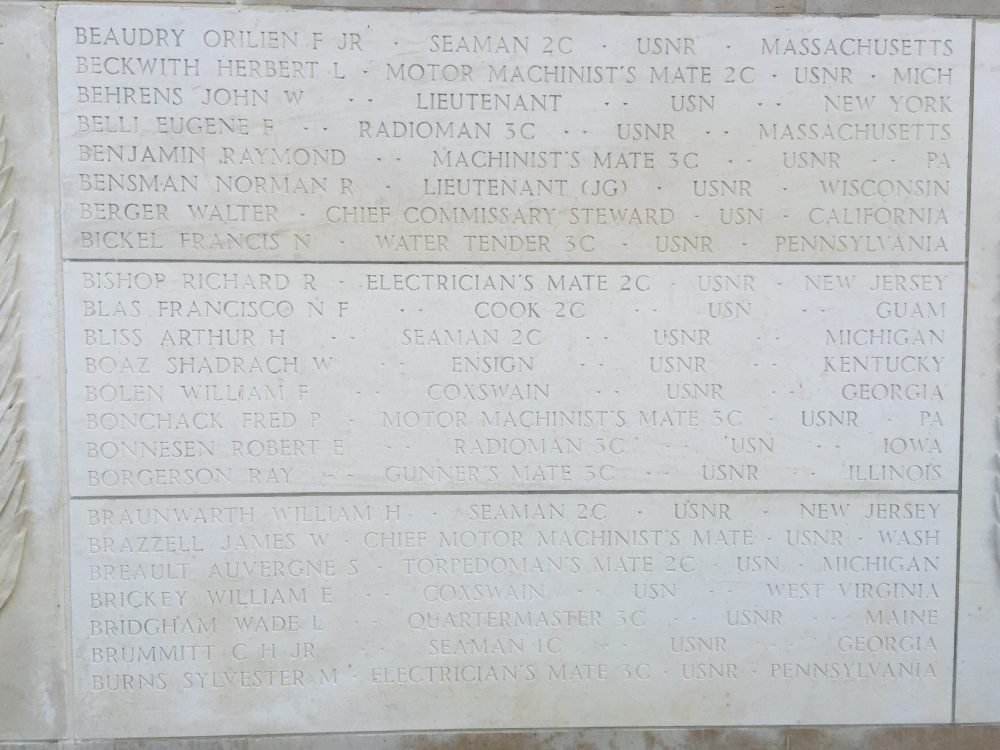 Unit:

USS Rich

Service Number:

4210643

Date of Birth:

December 23, 1918

Entered the Military:

July 1, 1940

Date of Death:

June 8, 1944

Hometown:

Hagåtña, Guam

Place of Death:

English Channel, off the coast of Normandy, France

Award(s):

Purple Heart

Cemetery:

Tablets of the Missing.

Normandy American Cemetery, Colleville-sur-Mer, France
Contributed by Lazaro Taitano Quinata
Mentored by Mr. Anthony Blas
Father Duenas Memorial School
2014-2015
Early Life
Francisco Nicholas Francisco Blas was born on December 23, 1918, to Antonio B. Blas and Maria F. Blas. He had an older sister named Julia and three younger siblings. The family lived on Cristobal Colon Lane in the capital city of Hagåtña. In addition to the home, the family also owned a ranch in the famous farming district of Tiyan (the location of today's airport runway). At his early age, he, much like most young children, attended school in the village of Hagatna at the Leary School. This school was named in honor of the island's first Naval Governor, Richard P. Leary.
Blas' life on the island was a straightforward one. In 1918, Guam had only experienced 21 years of governance by the United States of America under the Naval Administration. The island during the early 1900s was vastly different from the U.S. mainland. Francisco's family, along with almost the entire population of the island, relied on subsistence farming. Francisco helped his father plant various crops such as eggplant (Birenghenas), breadfruit (Lemmai), taro (Suni), and hot peppers (Donne').
He continued this life until he was 22 years old. In 1940, the United States Navy offered job openings as cooks and mess attendants aboard various ships. Francisco signed up for this venture to experience something different. This decision to board a U.S. Navy ship brought him all over the world, from the Philippines to Philadelphia, Pennsylvania, and eventually to the shores of Normandy, France, right in the middle of one of the most significant wars in all of human history.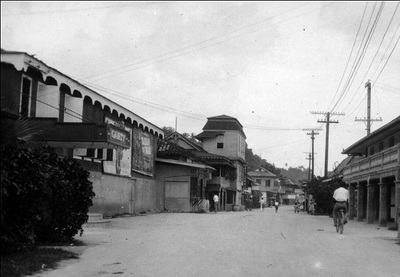 Homefront
Guam during World War II was a very hostile environment. Unlike the rest of the United States, Guam, and several other territories, was captured by the Japanese and placed under their occupation. Bombarded on December 8, 1941 (Guam Time), the same day as the attack on Pearl Harbor, Guam was at the forefront of the war in the Pacific. Two days after the bombing, about 5,000 Japanese soldiers landed on the island. They were met with little resistance as the island only had 274 Navy personnel,153 Marines, and about 120 Insular Force Guards. After a brief skirmish in front of the Plaza de España, the island was eventually subdued under Japanese control. While some soldiers were beheaded, the remaining U.S. service members were sent to Zentsuji, Japan, as Prisoners of War.
Guam remained under the occupation of the Japanese for nearly the entire length of World War II. The people of Guam were forced to live under the harsh conditions brought forth by the Japanese. All cars, radios, televisions, and other forms of communication were commandeered. Throughout the occupation, one American radioman named George Tweed, with countless families' help evaded Japanese grasp. The Japanese knew he was present and that people helped to keep him hidden. Families suspected of this were interrogated using water interrogation techniques and executed publicly to scare any other American sympathizers. Regardless of these atrocities, Guam's people remained faithful to the United States, continuing to hide George Tweed.
Throughout the war, the Chamorros never once gave in to the Japanese. They continued to defy Japanese rule and stayed optimistic that the U.S. Navy would return to free them. Even as the Chamorros were taken to concentration camps to await certain death, they continued to have faith in the United States' eventual return. On July 21, 1944, the American fleet made contact with Guam. Lasting three weeks, the Liberation for Guam was a brutal one. Ships from the sea continuously bombarded the island while soldiers landed on the beaches. Sustaining around 17,000 casualties, the Japanese finally surrendered.
Today on Guam, much of the island's history during this troublesome time continues to be remembered in countless ways. In honor of the war in the Pacific, two museums depicting the battle for the retaking of the island have been constructed and continue to provide glimpses of the past to visitors and residents alike so that we may never forget. Ceremonies are held to honor the victims of massacres throughout the island. The high school I attend, Father Duenas Memorial School, was built in honor of Father Jesus Baza Duenas, a priest killed during the Japanese occupation accused of withholding information on the whereabouts of Tweed. A Liberation Day festival is held every year on July 21 to honor the United States' sacrifice and celebrate the people's liberation from the Japanese.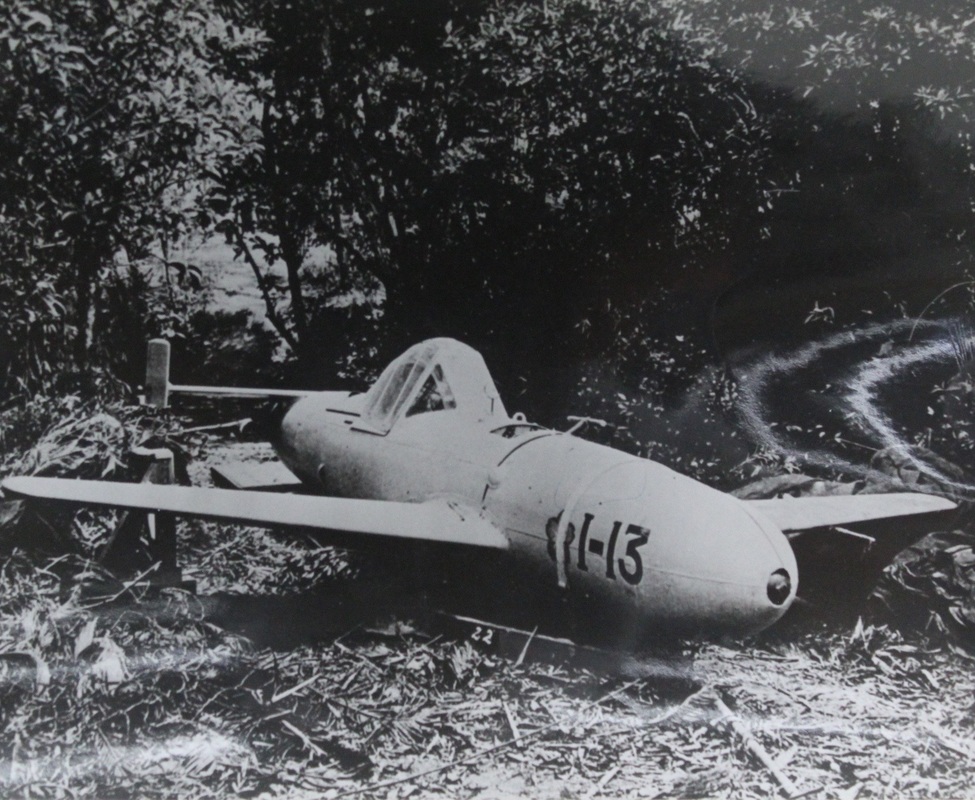 Military Experience
"Non sibi sed patriae" (Not for self but for Country) U.S. Navy Motto
Blas trained in San Francisco, California, in 1940, before transferring for duty to the USS Boise.
USS Boise CL-47, Brooklyn Class Light Cruiser
Blas served aboard the USS Boise for the bulk of his naval career. He appears on the ship's muster rolls from September 30, 1941, through May 3, 1943. The USS Boise participated in the Battle of Cape Esperance (also known as the Second Battle for Savo Island) on October 11-12, 1942, supporting those at the Battle of Guadalcanal. The ship took a direct hit in its ammunition magazine from the Japanese ship, Kinugasa, causing an explosion and fire that led to more than 100 crew members' deaths. The crew controlled the fire and sailed to the Philadelphia Navy Yard in Pennsylvania for repairs.
While stationed in Philadelphia, Blas met and married June Werthmann. They were married in Wilmington, Delaware, on March 14, 1943.
USS Threat AM-124, Auk-Class Minesweeper
Blas served as Mess Hall Cook on the USS Threat, appearing on its muster rolls from July 31, 1943, to January 17, 1944. During this time, the ship escorted convoys between the Caribbean and North Africa. It sailed to Great Britain to prepare for the Normandy Invasion.
USS Rich DE-695, Buckley Class Destroyer
Blas was assigned as a Cook 2nd Class to the USS Rich, an escort ship for anti-submarine and mine sweeping ships.
As a part of Operation Neptune, the USS Rich was responsible for clearing one of the channels onto Normandy's shores. A fellow minesweeper, the USS Glennon, suffered heavy damage. The Rich was told not to approach the Glennon due to mines in the area. The Rich proceeded, aware of the dangers. In an attempt to complete their job and rescue the Glennon, the Rich was struck three times by hidden mines, leading to its eventual destruction and Francisco Blas' death.
Eulogy
I stand here today with those gathered among us to share the inspiring story of one man, a man who through no words of his own has completely touched my heart. It was no easy task to prepare a eulogy for a man I have never met. But I hope that the words I speak may do him justice as he has made such an immense impact on my life, and I sincerely hope that he may too make one on yours through my words.
Francisco Nicholas Francisco Blas was born on December 23, 1918, to Antonio and Maria in Hagåtña, on the island of Guam. He was a quiet, well-mannered, and obedient kid growing up. He lived with his parents and four siblings in their family house in the heart of the island. During the day, he, like every other boy on Guam, would assist his father in their family ranch in Tiyan. There he maintained the crops that would be used to feed his growing family. At a young age, Francisco knew farming would not be the extent of his life. Instead, he would make a life-altering choice, one that would take him as far as the Philippines to California to Pennsylvania and eventually Normandy's shores. On July 1, 1940, at age 22, Francisco Blas signed up to join the U.S. Navy.
At the moment of his enlistment, his family expressed an immense and profound sense of pride in him. Blas had become the first in their family to serve the United States. As a cook for three years and 332 days, Blas served aboard three ships; the USS Boise, the USS Threat, and the USS Rich. He served in the Battle of Cape Esperance, a battle that killed 107 of his friends and comrades. The Boise sailed to the Philadelphia Navy Yard to seek repair. In his time spent there, Blas met and married a young lady.
What makes him such a hero is that during his time of enlistment, he, nor any other Chamorro on Guam, were United States citizens. Regardless of this fact, Blas volunteered to serve the American nation, not out of traditional service to the military as many who served among him and not out of forced draft like countless others, but instead because he believed in the American ideals.
The moment he enlisted, due solely to the color of his skin and the identity of his race, he was placed as a cook aboard his naval assignment. Despite the utterly apparent segregation he faced, Blas unwaveringly stuck to his duty. If that is not inspiring enough, his home island of Guam was occupied by the Japanese Imperial Navy. Throughout the war, he was unaware of whether his family was safe or even alive. Regardless, Blas served for the next three years aboard numerous ships, despite the segregation and the uncertainty of his family and island.
After being liberated by the American forces in 1944, a letter confirming Blas' death was given to his family on Guam. His family was deeply saddened by the news of his death and immensely honored by the three words, "killed in action," as recounted by his sister Julia.
This meant that Francisco Blas passed on protecting his country and fighting to free a land controlled by the Axis powers, much like his own. The pride of his family is shared by my teacher and me as well. We are both honored to have been given the privilege of following the life of a man from our island who would fight for his nation to protect his people through no force other than his own. Francisco Blas embodies the characteristics of bravery, courage, and unwavering loyalty, as he faced segregation, uncertainty, and even death itself. Francisco Blas was and is a true hero.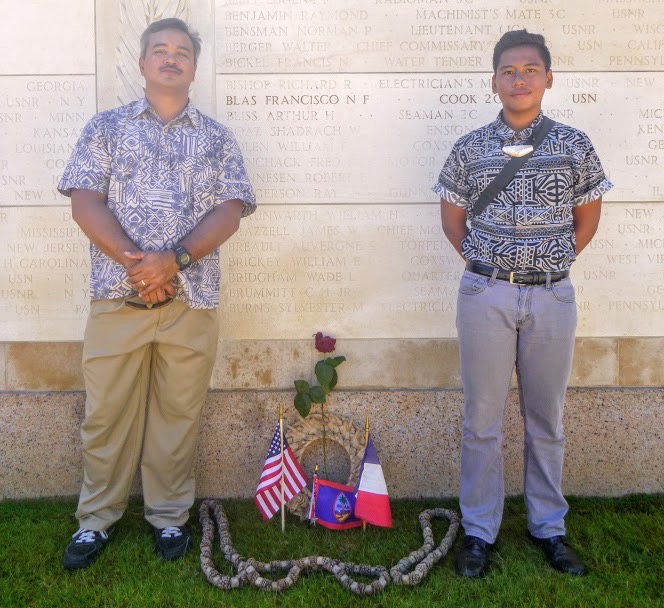 Reflection
By far, the Normandy Institute is one of the most significant programs I have ever had the honor of participating in during my academic career. I remember applying back in 2014 with my teacher and thinking that there was no way I could get accepted into something as fantastic as this. Then to my surprise, I went to school and was told rather nonchalantly by my teacher that we would be going to Normandy that summer. I remember just being so excited and ecstatic for what could happen. I was not even the slightest bit aware of the ride I was in for while participating in this program.
At the beginning of the Institute, I was caught off guard when I received six books in the mail. I was then informed that we would have weekly reading assignments due online on top of researching for our Silent Hero. At first, I was utterly overwhelmed by the amount of work we had ahead of us. But after completing the first two assignments, I realized that the readings and the questions became more like fun than work because all the stuff I was learning was just so intriguing. The assignments helped me to think more critically about World War II. It challenged me to look at the war from multiple points of view. We were introduced to our resident archivist around this time that would be assisting us in retrieving information about our hero. Our archivist, Harry Kidd, was just the most fantastic help we could have asked for. He constantly shared with us information about the ships our hero was aboard. His assistance was invaluable.
Finally, summer hit, and we were on our way to D.C. to truly begin the Institute. I got there first and remembered greeting everyone as they entered. It was just great to finally match faces to my classmates in the class who, for months on end, had participated in the readings and assignments with me. We quickly hit it off and formed some pretty amazing friendships. Throughout the days in D.C., we were treated to beautiful lectures from professionals in the area of World War II. These individuals provided a plethora of information that I could never have received anywhere else.
Then after the first week, we headed to Normandy. This was indeed the highlight of my summer and year. After researching so much about my soldier and from all the readings we had done on countless groups present on D-Day, it just seemed surreal to walk where they once walked and see the land they saw that day. It still gives me chills thinking about it. The whole trip around Normandy was just spectacular. Not only did we learn about the Allied soldiers' sacrifice, but we were also told about the sacrifices made by the Germans and even the people of France itself. It was at that moment that the war seemed, for the first time, real to me. It wasn't just an atrocity for the "good guys," everyone felt the pain of war. It almost seemed unfair that so many people who gave their lives that day would never have their story told.
Then came our eulogies. We had worked on these for months now, trying our hardest to capture the life and sacrifice of our heroes. They were no longer just names on a paper. They were our friends. We got to know so much about them, like where they lived, what they did, and who they loved. One of the hardest things I had to do in my life was delivering a eulogy in honor of a man like Francisco Blas. His sacrifice was monumental, even though he never touched the ground. His death helped to ensure a victory that day. After reciting my eulogy, I felt as if a huge weight had been lifted off my shoulders. For so long, I had bottled up all these feelings I had gone through. And by saying my eulogy, I was able to release all the sadness and pride I finally felt.
They say after you've seen war, you leave as a different person. Well, the same can be said for this Institute. After finally arriving back in Guam, I looked at the whole war in an entirely different view. I wasn't looking at it from my book's perspective or through the perspective of a documentarian. I saw it through my own eyes. I saw what the war had done to some places and experienced the loss of a friend as a result. What this Institute helped me arrive at is that we all have the potential to be heroes. We don't need to be anything special, we can be a person from a small town on a prairie, or a kid just out of high school, or even a boy from the small Island of Guam, all of us can do something extraordinary in our seemingly ordinary lives.
Bibliography
Primary Sources
Aerial view of USS Threat (AM-124) underway. Photograph. November c.1945. National Archives and Records Administration (80-G-323258). www.navsource.org/archives/11/110212403.jpg.
Battle-damaged USS Boise arrives at Philadelphia Navy Yard. Photograph. November 1942. National Archives and Records Administration (80-G-300235). www.navsource.org/archives/04/047/0404714.jpg.
Blas, Julia. Personal interview by Colin and Julie Perez, shared with the author. 2015.
Francisco F. Blas amd June B. Werthmann. Delaware Marriage Records, 1750-1954. ancestry.com.
Francisco F. Blas amd June B. Werthmann. Presbyterian Church Records, 1701-1970. ancestry.com.
Francisco N. F. Blas. Headstone and Interment Records for U.S. Military Cemeteries on Foreign Soil, 1942-1949. ancestry.com.
Francisco N. F. Blas. Official Military Personnel File. National Archives and Records Administration – St. Louis.
Francisco N. F. Blas. World War II Military Personnel Missing in Action or Lost at Sea, 1941-1946. ancestry.com.
Francisco N. F. Blas. World War II Navy Muster Rolls, 1938-1949. Digital Images. ancestry.com.
Green, Mike. Rich striking a mine, amid ships, while operating off Utah Beach. Photograph. June 8, 1944. Naval History and Heritage Command (NH 44312). www.history.navy.mil/research/histories/ship-histories/danfs/r/rich-i.html.
[Guam During and After World War II]. Photograph Collection. National Archives and Records Administration.
"Pacific Fleet Communique 80." The New York Times, July 13, 1944.
"Uncle Sam." Audio Recording. YouTube. Accessed March 12, 2021. www.youtube.com/watch?v=NKT7-3-Z9CQ.
Secondary Sources
"Battle of Cape Esperance, 11 October 1942." Naval History and Heritage Command. Updated May 10, 2019. Accessed March 12, 2021. www.history.navy.mil/browse-by-topic/wars-conflicts-and-operations/world-war-ii/1942/guadalcanal/battle-of-cape-esperance.html.
Farrell, Don. The Pictorial History of Guam: The Liberation 1944. Micronesian Production, 1991.
"Francisco N. F. Blas." American Battle Monuments Commission. Accessed March 12, 2021. www.abmc.gov/decedent-search/blas%3Dfrancisco.
Fryberger, George. "USS Rich DE 695 Launching." USS RIch Survivors Association. Accessed March 12, 2021.
www.desausa.org/de_photo_library/uss_rich_695.htm.
"George Tweed." Guampedia. Accessed March 12, 2021. www.guampedia.com/george-tweed/.
Morison, Samuel Eliot. History of United States Naval Operations in World War II. Boston: Little, Brown, 1947.
Morison, Samuel Eliot. The Invasion of France and Germany, 1944-1945. Boston: Little, Brown, 1957. Print.
Palomo, Tony, and Katherine Aguon. "WWII: From Occupation to Liberation." Guampedia. Accessed March 12, 2021. www.guampedia.com/wwii-from-occupation-to-liberation/.
"Rich I (DE-695)." Naval History and Heritage Command. Accessed March 12, 2021. www.history.navy.mil/research/histories/ship-histories/danfs/r/rich-i.html.
Sanchez, Adrian. The Chamorro Brown Steward. Tamuning: Star Press, 1990.
"Threat (MSF-124)." Navsource Online. Accessed March 12, 2021. www.navsource.org/archives/11/02124.htm.
Turner, John Frayn. Fight for the Sea: Naval Adventures from the Second World War. Barnsley: Pen and Sword Maritime: 2013.
"USS BOISE (CL 47)" Navsource Online. Accessed March 12, 2021. www.navsource.org/archives/04/047/04047.htm.
"USS Rich (DE 695)." Navsource Online. Updated August 22, 2020. Accessed March 12, 2021. www.navsource.org/archives/06/695.htm.
"Wreck of USS Rich (DE-695)." Wikimapia. Accessed March 12, 2021. wikimapia.org/9629039/Wreck-of-USS-Rich-DE-695.
"WWII/Japanese Era." Guampedia. Accessed March 12, 2021. www.guampedia.com/historic-eras-of-guam/wwiijapanese-era/.
"WWII: From Occupation to Liberation." Guampedia. Accessed March 12, 2021. www.guampedia.com/wwii-from-occupation-to-liberation/.