Staff Sergeant Frederick D. Smith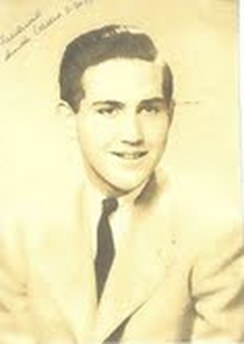 Unit:

2nd Ranger Battalion

Service Number:

20127670

Date of Birth:

November 27, 1921

Entered the Military:

November 30, 1940

Date of Death:

June 6, 1944

Hometown:

Waterbury, Connecticut

Place of Death:

Omaha Beach, Normandy, France

Award(s):

Silver Star, Bronze Star, Purple Heart

Cemetery:

Plot H, Row 21, Grave 8.

Normandy American Cemetery, Colleville-sur-Mer, France
Contributed by Timothy Cohn
Mentored by Mrs. Sharon Wlodarczyk
Pomperaug High School
2012-2013
Early Life
Frederick D. Smith was born in Trenton, New Jersey, to Frank and Mary Smith. The Smith family moved to Waterbury, Connecticut, before the war. While in Waterbury, Smith gained a reputation as a genuine and nice young man. He was described as outgoing, friendly, and gentlemanly. He attended Crosby High School in Waterbury, where he made many friends. A friend called him "Freddie" and described him as a "real gentleman." A former girlfriend described him as "movie star handsome."
Smith was born on November 27, 1921, and raised as an only child in Waterbury, Connecticut, located in the western part of the state. The Smith family lived at 60 Lounsbury Street, in the traditionally Irish section of the city, at the bottom of Washington Hill. Frederick's father, Frank, worked at U.S. Rubber in Naugatuck, Connecticut; and his mother, Mary, worked at the Shoe Hardware Company in downtown Waterbury.
He attended Crosby High School, where he developed a reputation as a friendly and kind young man. In 1941, before the Japanese bombing of Pearl Harbor, Frederick joined the Connecticut National Guard. This was common for young men to do because it was both patriotic and a way to earn extra money. His National Guard unit nationalized.
Before leaving for his first tour of duty overseas, Frederick became engaged to a young woman named Kathleen Sheehy, a student nurse at St. Mary's Hospital.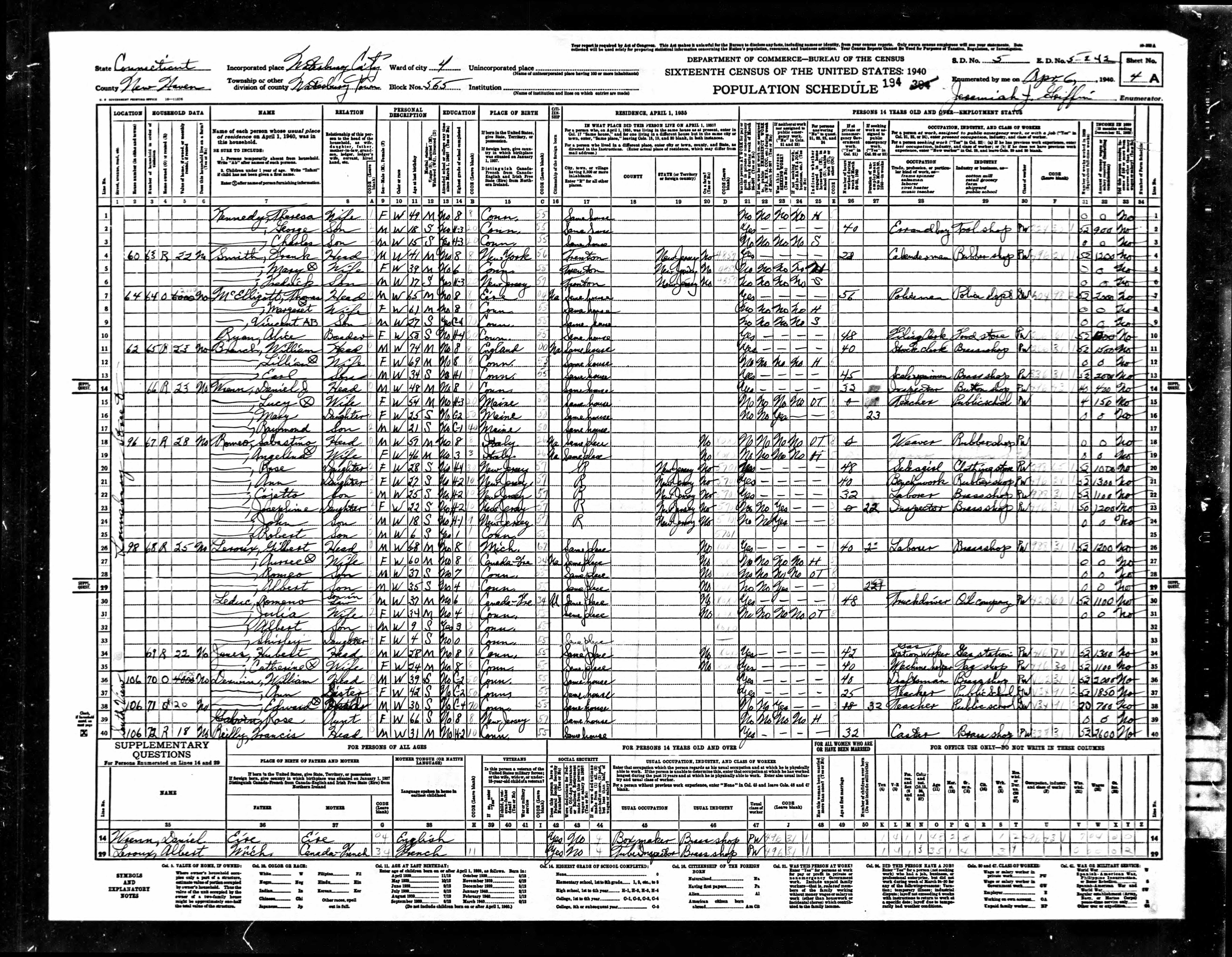 Homefront
Connecticut was in a unique position to deliver aid to our troops that far exceeded its small size. Waterbury, Connecticut, was the brass capital of the world, and brass was a vital component of everything from the bullets in soldier's guns to the buttons on their uniforms. Scovill, Chase, and American Brass mills ran around the clock during the war produced more than two billion pounds of brass rods, sheets, and tubes, more than 50 million cartridge cases and mortar shells, more than a billion small-caliber bullets, and countless shell casings. They even produced components for the atomic bomb. The absence of men in the mills forced the brass industry to hire women, specifically African American women. Because of World War II, black and white women worked side by side for the first time. Segregation in the mills ended.
Waterbury Clock made glow-in-the-dark watches for soldiers in World War II and now produced timers and switches for bombs in World War II. Mattatuck Manufacturing went from making upholstery nails to cartridge clips for rifles, producing more than three million per week. Waterbury Button even participated, providing every brass button on all U.S. military dress uniforms.
The air war had an enormous impact on the state. Pratt and Whitney's engines were in great demand, and approximately half a million were manufactured during the war. Hamilton Standard made one million airplane propellers. Sikorsky helicopters made it possible to rescue and evacuate soldiers quickly. The first helicopter rescue was in Burma's jungles in April 1944 when a Sikorsky helicopter rescued a British plane crew, shot down 100 miles behind enemy lines, and carried them all to safety. These were the only helicopters used during the war.
By July 1942, Electric Boat almost doubled in size to meet the need for submarines. In 1944, more than 12,000 employees turned out a submarine every two weeks. They provided the Navy with 74 submarines. Colt firearms delivered 2.5 million Colt .45 pistols to the government as standard issue weapons.
From the rationing of necessities to blood drives, Connecticut's citizens contributed to the war effort from boy scouts to homemakers.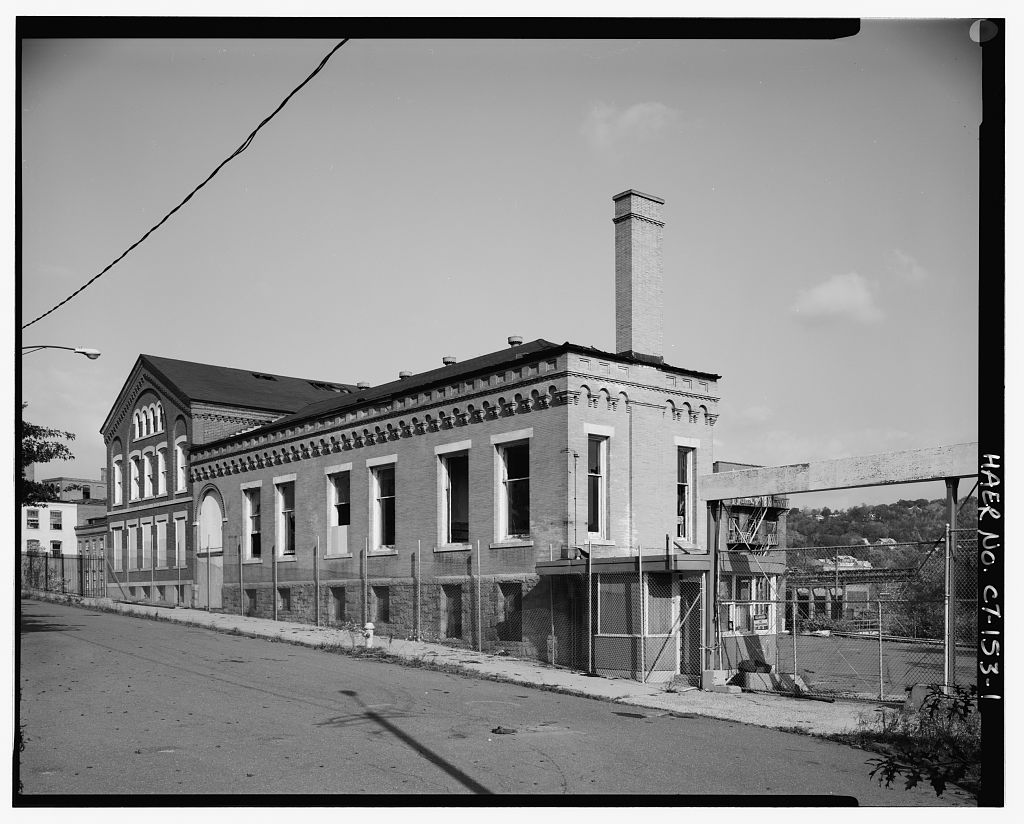 Military Experience
Staff Sergeant Frederick D. Smith served in the 43rd Infantry Division, 102nd Infantry Regiment, 1st Infantry Battalion, from 1942 to 1943. He fought in the Battle of Guadalcanal and the Battle of the Christmas Islands. He was awarded a Bronze Star for his actions in this campaign.
Following his service with the U.S. Army in the Pacific Theater, Smith joined the 2nd Ranger Battalion. He began his training in 1943 at Fort Benning, Georgia. The 2nd Ranger Battalion continued their preparation for Operation Overlord in England in 1943 and 1944. During his time as a ranger, Smith earned the rank of staff sergeant, a non-commissioned officer position.
The 2nd Ranger Battalion was stationed in Weymouth, England, for a year before the invasion. Like many other soldiers, Smith trained for the invasion by participating in special missions that simulated the obstacles they would face in Normandy. Much of this training came along the coastline on English beaches and the Cliffs of Dover.
On June 5, Company A of the 2nd Ranger Battalion had their final debriefing and embarked on the invasion of France. From his transport ship, Smith boarded an LCVP (Landing Craft Vehicle Personnel), most commonly known as the "Higgins Boat." This vehicle was designed to quickly take soldiers from their larger ships, close to shore where they could exit onto the beach, and the boat would then return to the troop transport ship.
Company A reached the shore at the Dog Green Sector of Omaha Beach, where they faced heavy enemy fire, explosive mines, and other German defenses. Their objective was to exit the beach at Vierville Draw and capture Pointe du Hoc via the overland route. To accomplish the mission, the Rangers climbed to the bluffs overlooking Vierville Draw and Omaha Beach. While clearing out a German strongpoint (Widerstandsnest), Staff Sergeant Smith was shot and killed by enemy machine gunfire. Smith was awarded the Silver Star.
The news of Smith's death shocked his friends and family. His mother, Mary, became deeply depressed and left her job at the shoe company. She never returned. His father, Frank, also was affected by the news of his son's death. The Smith family never truly recovered from the loss of "Freddie." Frank and Mary moved to Florida shortly after his death. Smith left behind his family, friends, and his fiancé, Kathleen Sheehy.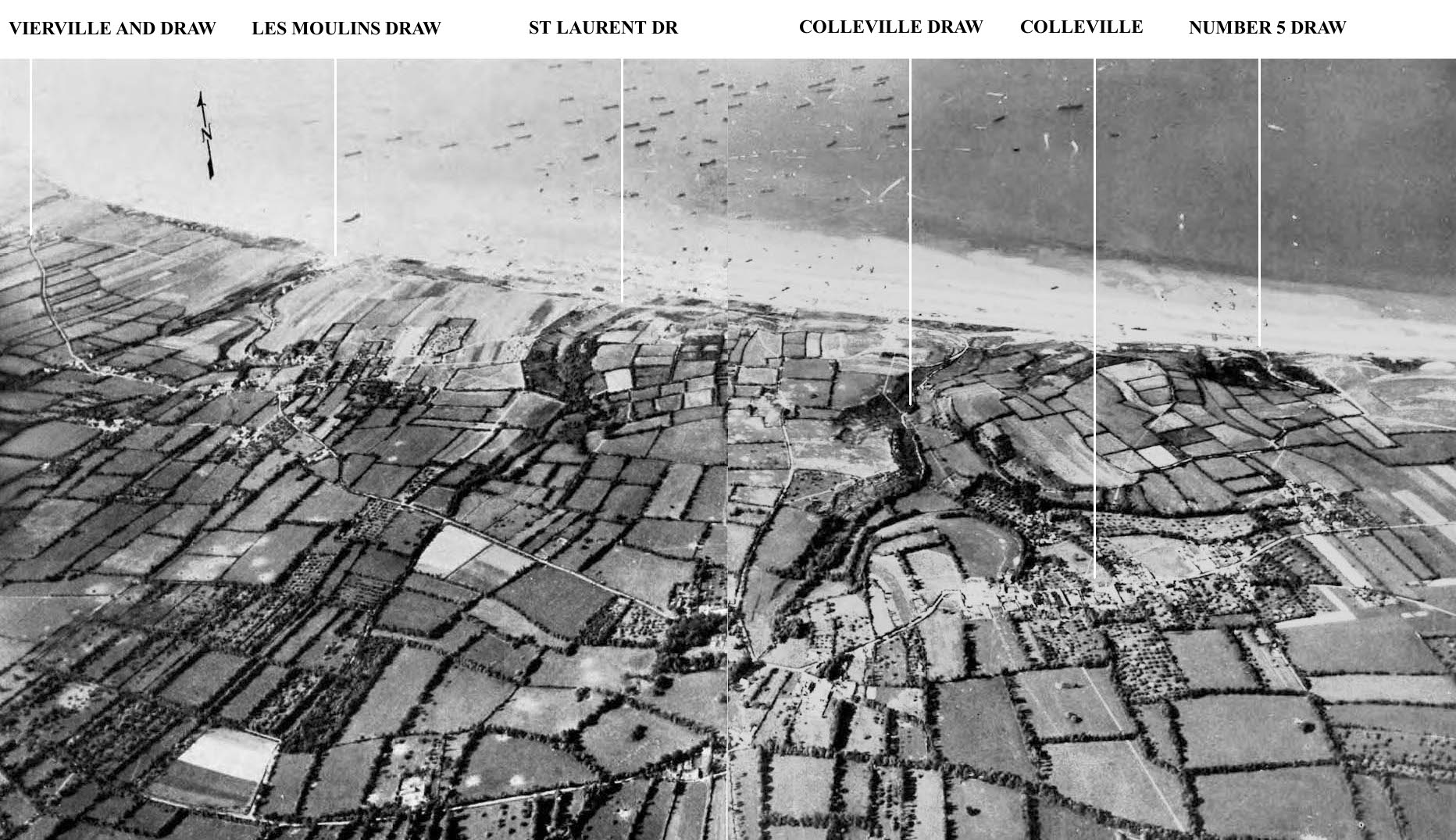 Eulogy
What does it mean to be a patriot? For many, it means celebrating July 4 with a family barbecue or flying an American flag on the front porch. But on the morning of July 6, 1944, Staff Sergeant Frederick D. Smith made the longest journey from Weymouth, England, to the dangerous shores of Omaha Beach. Smith was a real patriot. He was willing to give his life to ensure the freedom and security of others. Frederick died on D-Day while assaulting the Normandy coastline.
​Staff Sergeant Smith was born in Trenton, New Jersey, but lived in Waterbury, Connecticut, when the war broke out. He attended Crosby High School, where he met many friends. His life was filled with love from those closest to him.
​Before joining the 2nd Ranger Battalion, Frederick Smith was a member of the 43rd Infantry Division, 102nd Infantry Regiment, 1st Infantry Battalion. Smith served a 15-month tour of duty in the Pacific Theater, where he was stationed at the Christmas Islands. He joined the 2nd Ranger Battalion following its formation and activation at Camp Forrest, Tennessee.
On the morning of D-Day, Smith and the 2nd Ranger Battalion had the objective of taking the German stronghold of Pointe du Hoc. After Companies D, E, and F's failure to send their success signal back to England on time, Companies A, B, and C stormed the western Dog Green sector of Omaha Beach. At Dog Green, the Rangers suffered heavy casualties. Smith did not perish on the beach. He climbed bluffs atop the beach, where, while attempting to clear out a German machine gun encampment, he was killed by enemy fire. What Smith was trying to accomplish above Omaha Beach was vital to others' safety on the beach. Without his or the other Rangers' efforts on D-Day, many more families would have lost loved ones on D-Day.
​Staff Sergeant Frederick D. Smith was a real patriot. In the face of danger and almost assured death, he did not flinch. Smith died serving a grateful nation. A nation that, because of him, can live in freedom from tyranny. Freddie, you were loved deeply by your parents, Frank and Mary, by your young fiancée, and by many friends. You were not and are not forgotten. Thank you for your service, Staff Sergeant Smith. You will not be forgotten.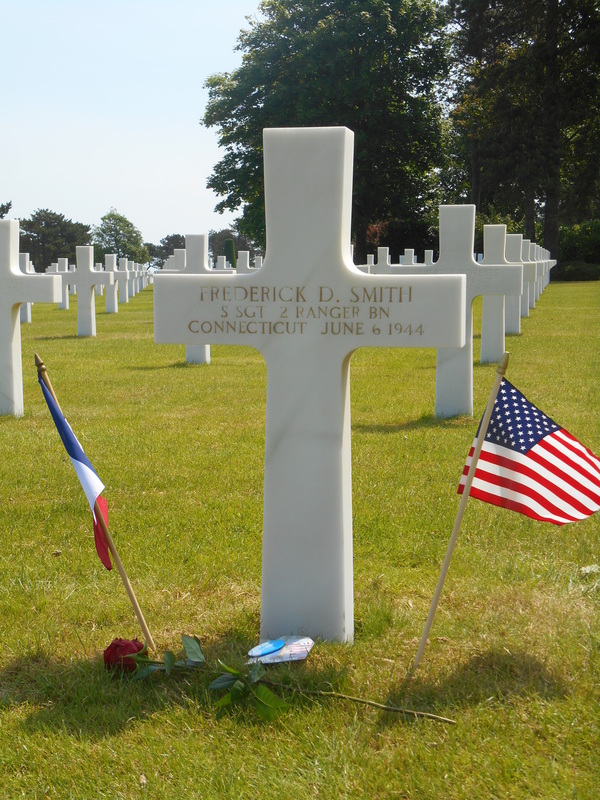 Bibliography
Primary Sources
Aerial view of Omaha Beach showing the draws… Photograph. 1944. U.S. Army Center of Military History. history.army.mil/books/wwii/7-4/7-4_8.htm#310pic.
After Action Report, 2nd Ranger Battalion Co. A, National Archives and Records Administration, College Park, MD.
Connecticut. New Haven County. 1940 U.S. Federal Census. Digital images. ancestry.com.
Frederick D. Smith. Headstone and Interment Records for U.S. Military Cemeteries on Foreign Soil, 1942-1949. Digital images. ancestry.com.
Hutt, Ruth. Personal interview with the author. August 13, 2013.
Scovill Brass Works, 59 Mill Street, Waterbury, New Haven County, CT. Photograph. c.1968. Library of Congress (ct0598). www.loc.gov/resource/hhh.ct0598.photos/?sp=1.
Starboard view of the Paddle (SS-263) while she was in overhaul at Mare Island from 18 December 1943 until 26 February 1944. U.S. Navy. www.navsource.org/archives/08/08263.htm.
Secondary Sources
Beevor, Antony. D-day: the Battle for Normandy. New York: Viking, 2009.
Black, Robert W. The Battalion: the Dramatic Story of the 2nd Ranger Battalion in World War II. Mechanicsburg: Stackpole Books, 2006.
Brecher, Jeremy, Jerry Lombardi, and Jan Stackhouse. Brass Valley: The Story of Working People's Lives and Struggles in an American Industrial Region. Philadelphia: Temple University Press, 1982.
Burns, Michael. "D-Day: Remembering the Soldiers and Those Who Led Them." Blog Post. National Infantry Museum. June 6, 2013. www.nationalinfantrymuseum.org/guest-blog-on-the-anniversary-of-d-day-remembering-the-soldiers-and-those-who-led-them/.
Eisenhower, Dwight D. Crusade in Europe. Garden City: Doubleday, 1948.
"Frederick D. Smith." American Battle Monuments Commission. Accessed March 24, 2021. www.abmc.gov/decedent-search/smith%3Dfrederick-1.
Prince, Morris. Overseas and Then – Over the Top. Washington, D.C.: BiblioGov, 1946.
Stokesbury, James L. A Short History of World War II. New York: Morrow, 1980.