First Lieutenant Frederick W. Langhorst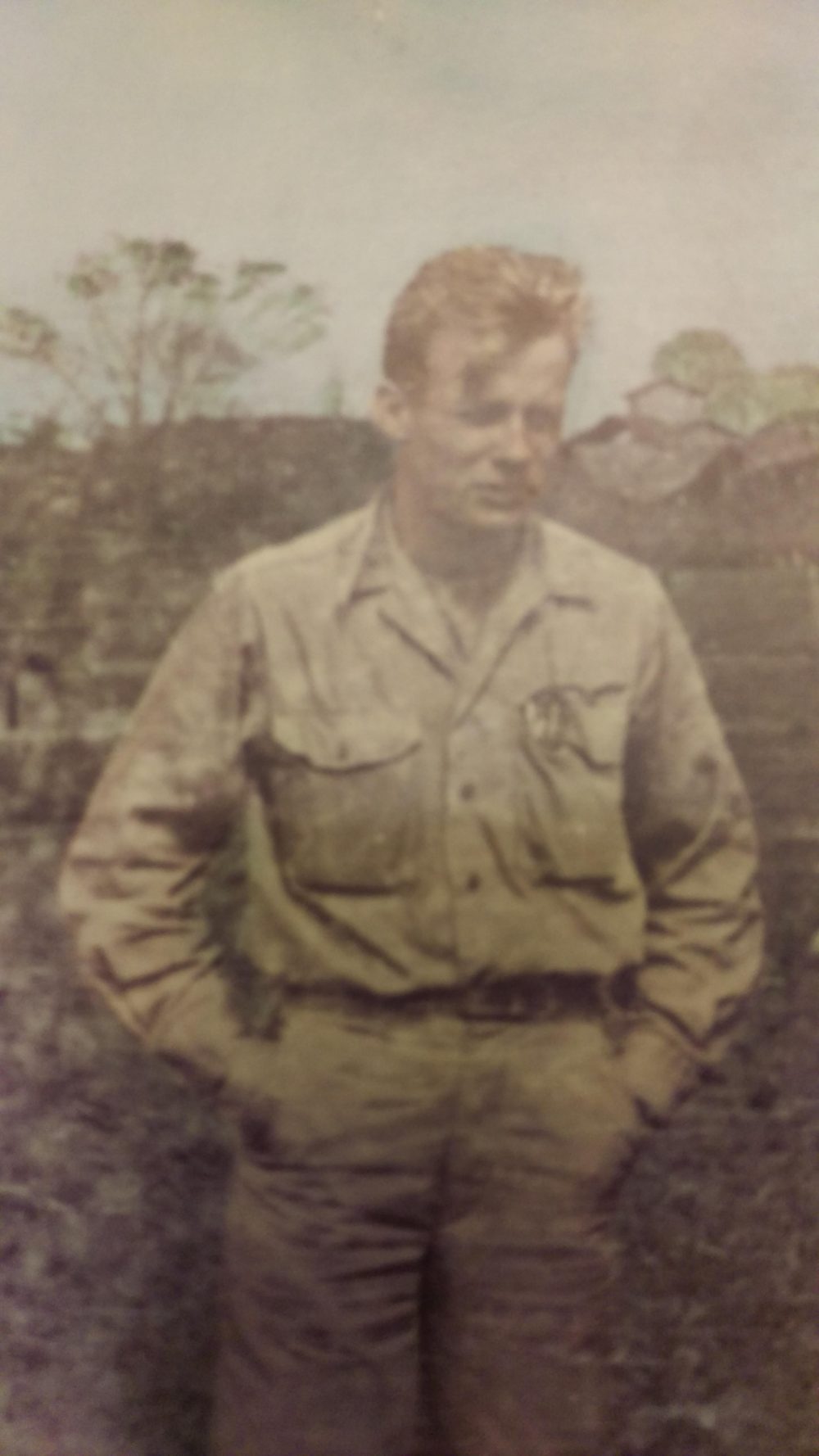 Unit:

1330th Army Air Force Base Unit

Service Number:

O-810387

Date of Birth:

June 16, 1921

Entered the Military:

July 2, 1941

Date of Death:

July 18, 1946

Hometown:

Yonkers, New York

Place of Death:

Bismarknagar, India

Cemetery:

Walls of the Missing.

Manila American Cemetery, Manila, Philippines
Contributed by Mr. Ryan Kaiser
The Mt. Washington School
2017-2018
Early Life
Frederick W. Langhorst grew up in Yonkers, New York, with his parents, Frederick, Sr., and Frieda, and two sisters, Dorothy and Anna. His father worked as a master mechanic at the Hedge and Hammond Company and was a member of the American Federation of Labor for 30 years.
After graduating from high school, Frederick worked briefly as a shipping and receiving clerk. He followed his dream and enlisted in the U.S. Army Air Corps in July 1941. His daughter, Gail Langhorst Hladky, said, "He was nine when he pointed up and said 'I am going to be a pilot' and he never looked back."
He met Alice Pirzl at a USO dance and later married her. His daughter said of their wedding pictures, "You could not have seen anyone happier." Not too long after their wedding, Frederick deployed overseas. While overseas his daughter, Gail, was born.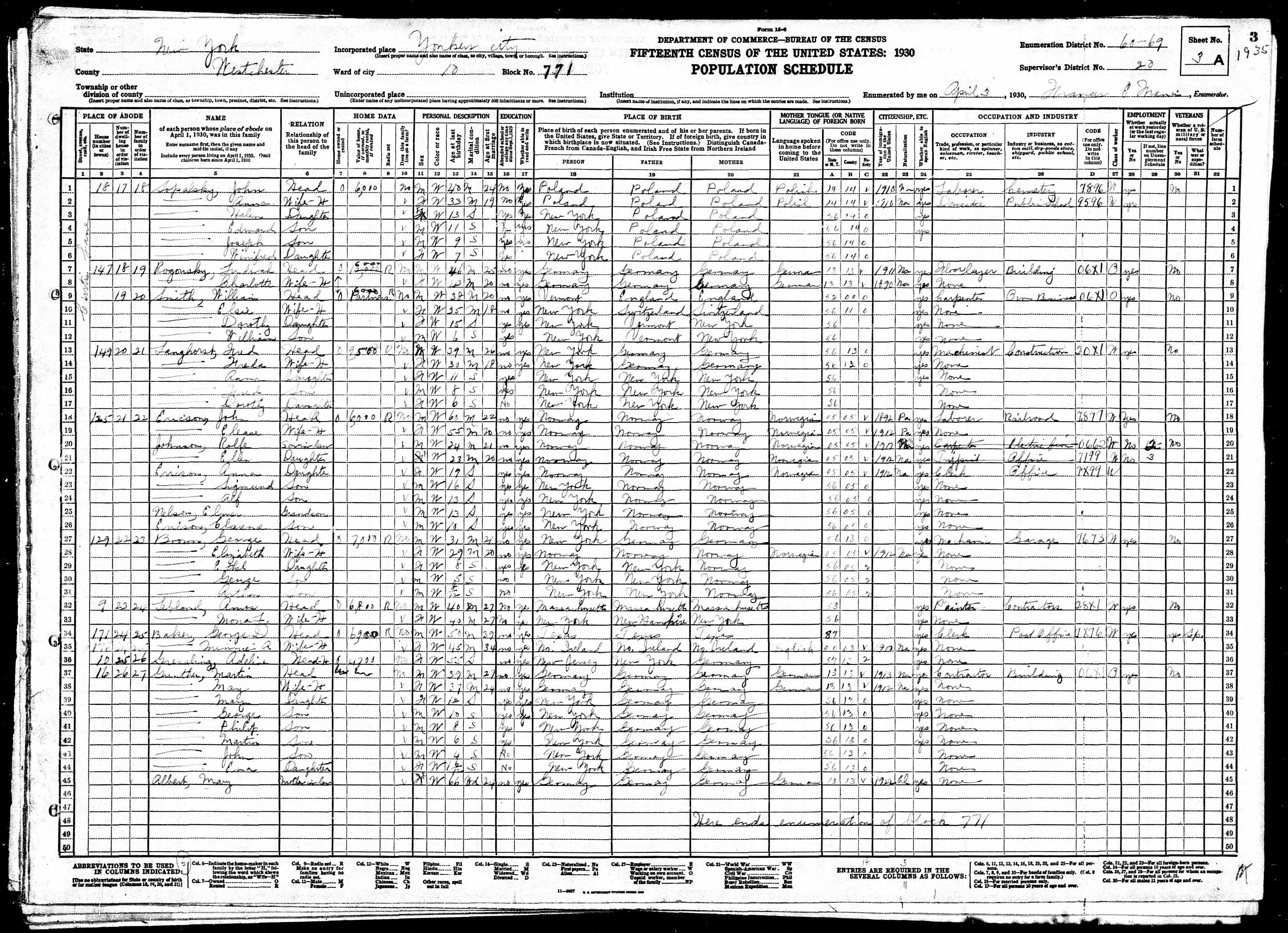 Military Experience
The U.S. Army Air Corps was the last lifeline for the Chinese Army's struggle against the approaching Japanese Army. After the Japanese shut down the supply chain along the Burma Road that the Allies used to supply the Chinese, the Allies were left with one choice. They continued to supply the Chinese by air over the treacherous Himalayan mountain range. This route, famously named "The Hump," is what Langhorst and thousands of others flew continually.
Langhorst arrived in Jorhat, India, in July 1945. From here, troops flew these dangerous missions over the Himalayan Mountains to southern China. While the famous volunteer group the Flying Tigers helped fend off the Japanese invaders, Langhorst and other Combat Cargo Groups provided the Chinese with the aviation fuel, ammunition, and other supplies they desperately needed.
By spring 1945, 13 more air bases were built in southern China to reach the goal set by President Franklin D. Roosevelt of bringing in 10,000 tons of supplies a month. The U.S. Army Air Forces exceeded this goal by hauling in over 44,000 tons a month by summer 1945. By July 1945, they increased their loads to 71,000 tons a month. Langhorst was very proud of this work and sent his daughter a "little pair of wings" for her first birthday.
On July 17, 1945, Langhorst boarded a C-109 cargo plane as a co-pilot with three other crew members. It left Jorhat, India en route to an airbase in Chengtu, China. This was supposed to be a routine mission, hauling aviation gasoline. After giving a position report over Pathalipam, India, Langhorst and the three other crewmen were never heard from again. After an extensive search, nothing was found. Langhorst and his crew were declared dead one year and one day later, and their remains were designated as "non-recoverable."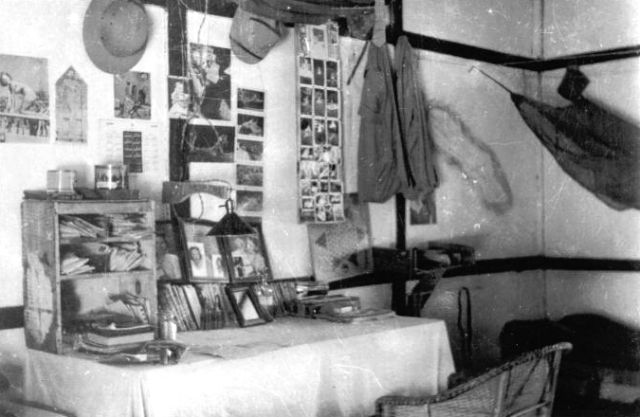 Eulogy
Frederick W. Langhorst is memorialized on the Tablets of the Missing at the Manila American Cemetery in the Philippines.
In 2007, a World War II plane crash site researcher, Clayton Hughes, discovered aircraft wreckage on a hillside close to the village of Bismarknagar, India. The serial numbers on the plane confirmed this was Langhorst's plane. Knowing the plane had been found gave his wife some closure before she passed away in 2009.
The Defense POW/MIA Accounting Agency (DPAA) confirmed the DNA of his remains in 2016. The agency has accounted for thousands of missing personnel from American conflicts around the world. In November 2016, Langhorst was returned with military honors to Battle Creek, Michigan, where his daughter lives, to be laid to rest. Frederick W. Langhorst was the first American ever repatriated from India.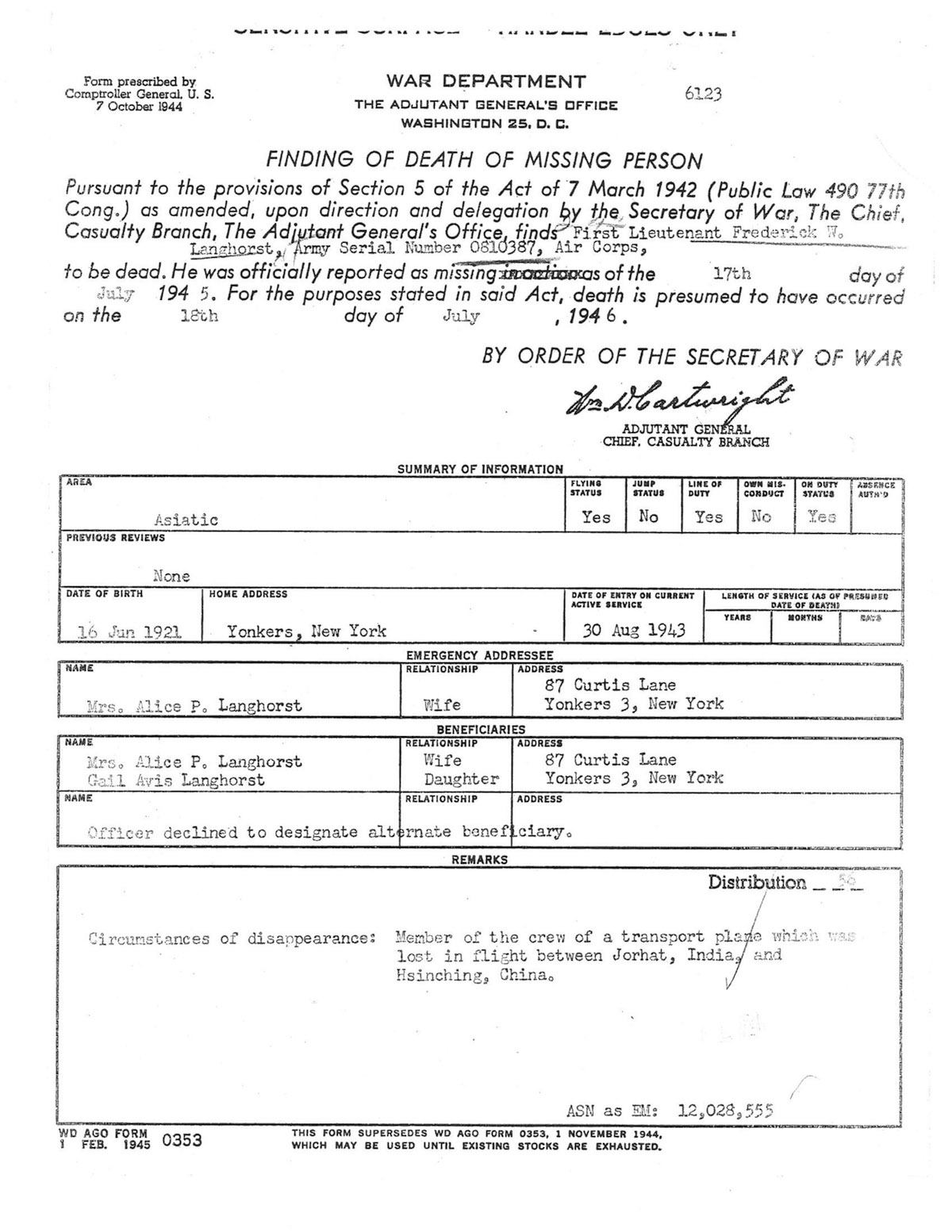 Reflection
Bibliography
"Airman Missing From World War II Accounted For (Langhorst)." Defense POW/MIA Accounting Agency. Updated November 18, 2016. Accessed August 1, 2017. www.dpaa.mil/News-Stories/News-Releases/Article/1008332/airman-missing-from-world-war-ii-accounted-for-langhorst/.
Christenson, Trace. "Funeral today for lost WWII Pilot from Yonkers." Battle Creek Enquirer, November 25, 2016. www.battlecreekenquirer.com/story/news/local/2016/11/25/funeral-saturday-missing-wwii-flyer/94432232/.
"Frederick W. Langhorst." American Battle Monuments Commission. Accessed February 22, 2016. www.abmc.gov/node/519361#.WOzRjYgrLIU.
Frederick W. Langhorst, Individual Deceased Personnel File, Department of the Army.
"Frederick William Langhorst Obituary." Obit Tree. Last updated 2016. Accessed January 12, 2017 obittree.com/obituary/us/michigan/battle-creek/baxter-funeral–cremation-service/frederick–langhorst/2771526/.
Kuhles, Clayton. "Crash Site Report, C-109 #44-49628 Missing Aircrew Report, 22 October 2007." MIA Recoveries. Accessed January 5, 2017. www.miarecoveries.org/reports.html.
Johnson, Phillip C. "Images of India Photograph Collection." China-Burma-India Theater. Last modified July 28, 2017. Accessed August 21, 2017. www.cbi-theater.com/pcjindia/india.html.
Missing Air Crew Report; Office of the Quartermaster General, Memorial Division, Identification Branch, 1942-1947, MACR 14769; National Archives at College Park, College Park, MD.
New York. Westchester County. 1930 U.S. Census. Digital Images. ancestry.com.
Records for Frederick W. Langhorst; World War II Army Enlistment Records, 1938-1946 [Electronic File], Record Group 64; National Archives at College Park, College Park, MD [retrieved from the Access to Archival Databases at aad.archives.gov/aad/series-description.jsp?s=3360&cat=WR26&bc=,sl, December 1, 2016].
Stahl, Sr., Paul. Photograph of a C-109 from the 1-109 Modification Manual, page 25. Military History Encyclopedia. Accessed August 21, 2017. www.historyofwar.org/Pictures/C109/pictures_24_exterior_view.html. 
This profile was researched and created with the Understanding Sacrifice program, sponsored by the American Battle Monuments Commission.