Prviate Freeman Wilbur Bower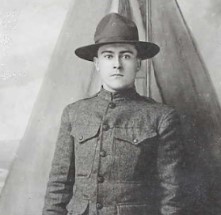 Unit:

3rd Division, 6th Engineer Regiment, Company B

Date of Birth:

September 14, 1889

Entered the Military:

October 11, 1917

Date of Death:

March 30, 1918

Hometown:

Clinton, Pennsylvania

Place of Death:

Between Bois De Tailloux and Warfusée, France

Cemetery:

Tablets of the Missing.

Somme American Cemetery, Bony, France
Contributed by Mrs. Megan Kopp
The Milton Hershey School
2018-2019
Early Life
On September 14, 1889, Freeman W. Bower was born to Charles W. Bower and Matilda "Tillie" Kolbe Bower. Bower grew up in a German immigrant household. His mother's side of the family had ancestral ties to Germany and his father emigrated to the United States from Germany. Charles Bower worked asa lumberman. Freeman was the oldest brother to four siblings: Frances, Elizabeth, George, and Gertrude. He had brown eyes and a medium build and could read and write.
The Bower family moved from Pennsylvania to Ann Arundel, Maryland and then back to Lycoming County, Pennsylvania during his childhood. The Bower family followed the United Methodist faith. His parents married in the United Methodist Church in 1891, and Freeman received baptismal right in 1908.
Immediately before the war, Freeman worked as a clerk or employment agent at the American Car and Foundry Company. Although Freeman claimed to have spinal trouble, he was not exempted from military service.

Military Experience
Private Freeman Bower enlisted in the U.S. Army in October 1917 at the age of 28. He later sailed for France on the USS George Washington on December 2, 1917 and arrived in France on February 7, 1918.
Bower was a member of the 3rd Division, 6th Engineers, Company B. This division worked on roads, railways, both crucial to ensure the movement of troops and supplies. In March 1918, the 6th Engineers were tasked with building bridges over the Somme River to bring supplies to the front lines. They did not expect to see combat, but were attacked by the Germans on March 30, 1918 as part of the German Operation Michael, an attempt to end the war on the Western Front.
Freeman was killed in battle on March 30 or 31, 1918. He was shot in the forehead. The telegram his parents received cited that he died on Easter Sunday. They received that telegram on April 12, 1918.
Freeman is noted on a local memorial as the "First Lycoming Boy to make the Ultimate sacrifice" in World War I.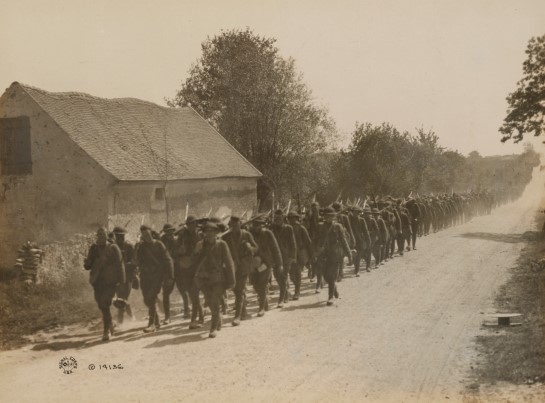 Eulogy
After Bower's death, his mother requested that his remains be returned to Pennsylvania for burial in their hometown. Over a series of months, she corresponded with the U.S. Army, her member of Congress, and the War Department, searching for answers about her son's death. At the time, the U.S. Army had been unable to locate Bower's remains.
The military launched a full investigation, which included contacting his fellow soldiers and supervisors; however, his body was never recovered. His comrades described the location they last saw Bower's body. They had given him a temporary burial at the edge of a wooded area and marked the location with a small wooden cross labeled "Bower." It is possible that due to his British surname that his body may have been handed over to the British to be buried with their fallen. It has never been confirmed where Bower's remains were interred.
His mother, Tillie, later travelled with other Gold Star Mothers to France in 1932. She requested that he be memorialized at Somme Cemetery. Since this visit took place in 1932, well over a decade after his death, the small wooden cross his fellow soldiers used could not be found. Freeman Bower is listed on the Tablets of the Missing.
Bower is memorialized by a local American Legion named Bower-Decker Post 251 in Montgomery, Pennsylvania that is dedicated in his name.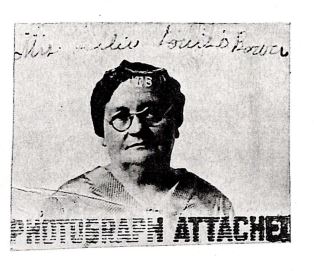 Reflection
Bibliography
3rd Division; Records of Combat Divisions, 1917-1919, Records of the American Expeditionary Forces (World War I), Record Group 120 (Boxes 39-42); National Archives at College Park, College Park, MD.
"A.C.&F. Flag to Carry Gold Star." Miltonian, June 5, 1918. Newspapers.com (18767903).
Antrim, Private R. P. 6th Regt. Engineers constructing pontoon bridges… Jaulgonne, France. Photograph. July 28, 1918. National Archives and Records Administration (111-SC-19049-ac). Image.
Duff, Sergeant A. C. Headquarters, Machine Gun and Supply Companies, 30th Regt. Inf., 3rd Division….German drive on Paris. Photograph. June 2, 1918. National Archives and Records Administration (111-SC-14136-ac). Image.
"Freeman Bower." Baptisimal Record. Pennsylvania/New Jersey Church and Town Records. Digital Images. ancestry.com.
"Freeman Bower." U.S. World War I Draft Registration Cards, 1917-1918. Digital Images. ancestry.com.
"Freeman W. Bower." American Soldiers of World War I. Digital Images. ancestry.com.
Freeman W. Bower World War I Burial Case File; Correspondence, Reports, Telegrams, Applications and Other Papers relating to Burials of Service Personnel, Records of the Quartermaster General's Office, 1915-1935, Record Group 92; National Archives and Records Administration – St. Louis.
"Freeman Wilbur Bower." U.S. Army Transport Service Passenger Lists, 1910-1939. Digital Images. ancestry.com.
Gibbon, Private J. E. Members of Y.M.C.A. serving hot chocolate….near St. Eugene, France. Photograph. July 2, 1918. National Archives and Records Administration (111-SC-17023-ac). Image.
Lengel, Edward. "Easter Sunday 1918: American Engineers in Combat." Last modified March 19, 2018. Accessed January 8, 2019. www.edwardlengel.com/easter-sunday-1918-american-engineers-combat/.
"Freeman W. Bower." American Battle Monuments Commission. Accessed January 4, 2019. abmc.gov/node/347175.
"Lycoming County Soldier Killed." Philadelphia Inquirer, April 12, 1918. Newspapers.com (20408293).
Maryland. Anne Arundel County. 1900 U.S. Census. Digital Images. ancestry.com.
"Montgomery Legion Post Dedicates Home." Miltonian, July 12, 1923. Newspapers.com (18768113).
Pennsylvania. Lycoming County. 1910 U.S. Census. Digital Images. ancestry.com.
Wheal Blank, Joan. Around Montgomery. Charleston: Arcadia Publishing, 2008. books.google.com/books?id=07gsdblU7DIC&lpg=PA41&ots=TqT_dBLfsm&dq=freeman%20bower&pg=PA41#v=onepage&q=freeman%20bower&f=false.