Technician Fifth Grade George M. Moore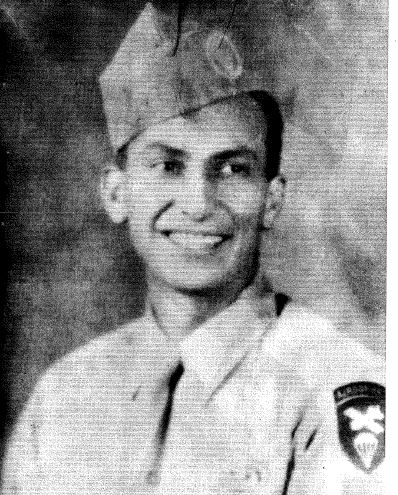 Unit:

82nd Airborne Division, 508th Parachute Infantry Regiment

Service Number:

34474841

Date of Birth:

September 30, 1932

Entered the Military:

October 27, 1942

Date of Death:

July 4, 1944

Hometown:

Meridian, Mississippi

Place of Death:

La Cotellerie, Bazougers, France

Award(s):

Purple Heart

Cemetery:

Plot C, Row 10, Grave 29.

Normandy American Cemetery, Colleville-sur-Mer, France
Contributed by Mrs. Elizabeth Green
Pascagoula High School
2017-2018
Early Life
Family
George Melvin Moore was born in Meridian, Mississippi, in October 1922. While growing up Moore was called "Melvin" by his family and friends. Moore grew up on a family farm with his mother Margaret, father George, and six younger brothers and sisters. While growing up Moore and his family attended Sageville United Methodist Church, where Moore's father was later buried when his son was only fourteen years old. When Moore and his family traveled to church they passed the Meridian Regional Airport which opened when Moore was six; this may have led to his interest in becoming part of the 508th Parachute Regiment.
Schooling
Moore attended a small community school called the Whynot School. Moore's cousin, James Dawson, wrote in a publication about the school's history and a few personal details about Moore. Dawson remembered Moore as "…a handsome lad with an easy smile that showed off his beautiful, even, white teeth."
Dawson shared how Moore and A. H. Miller fought up and down two flights of old stairs. The point of the fight was to see who might win the affection of one of their female peers. It is still unknown to this day who won, but Principal Stoddard, the judge, would never forget young Moore.
Career
After graduating from Whynot School Moore left Meridian to move to Pascagoula, Mississippi for work. While in Pascagoula Moore worked at Ingalls Shipbuilding as a tinsmith.
Almost a year after Pearl Harbor, Moore enlisted in the military on October 26, 1942 at Camp Shelby in Hattiesburg, Mississippi.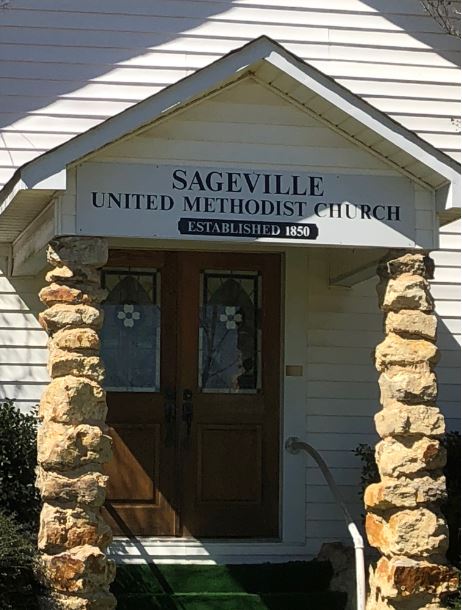 Homefront
Meridian during the Great Depression
Meridian, the second largest city in Mississippi at that time gained the name the "Queen City." Meridian is deep in the Pine Belt region in the center of the state. This community was commonly known for its timber. Only after the Great Depression did the economy once again start to thrive, then in the railroad industry. Three hours south, on the Gulf Coast, the newly opened Ingalls Shipbuilding company played an important part of Mississippi's production around this time. This business grew greatly during the war era.
Pascagoula and the War Effort
Ingalls Shipbuilding, of Pacagoula, Mississippi, produced over 70 different ships for Allied forces in World War II. These ships include the first all-welded ship known as the SS Exchester as well as others: the SS Sea Tarpon, SS African Comet, SS Sea Pegasus, SS African Meteor, and the SS Sea Tiger. At the time, Ingalls was one of the largest industrial employers in the nation.
Mississippi's Changing Economy
Years prior to the war effort Mississippi's economy centered around agriculture. Thousands of farmers left their fields in 1940 and 1941 to enter the military or join war production efforts. Because of a surplus in farm labor in 1942, the War Manpower Commission (WMC) allowed farmers of the Mississippi Delta to find work in wartime industries.
Due to changes like these during wartime, Mississippi's economy began to grow and wages nearly tripled. The agriculture reign over Mississippi started to come to an end, and Mississippi continued to have a more balanced economy even in its postwar years. Although Mississippi's economy shifted greatly, Mississippi still ranked among the poorest states. Before World War II it was ranked last in the nation's per capita income, and the same could be said after the war.
Military Experience
Moore's military career began with his enlistment on October 26, 1942 at Champ Shelby, Mississippi. Shortly after, he was sent to complete his basic training in Camp Blanding, Florida. Camp Blanding is where the army's first parachute regiment, the Red Devils, originally formed. This unit consisted of volunteer paratroopers from around the country. Their commander throughout the war was Lieutenant Colonel Roy E. Lindquist. After Moore volunteered for the Red Devils he was transferred to Fort Benning, Georgia. At Fort Benning he received his "wings and boots" having successfully completed a required number of airborne jumps.
After being stationed briefly at Camp McCall, North Carolina, Moore left the United States as part of the 508th Parachute Infantry Regiment. The group departed from New York City on December 28, 1943, by ship for Northern Ireland. The unit trained in Portstewart and moved to Nottinghamshire, England on March 13, 1944. While in Nottinghamshire, the 508th joined other paratroopers of the 82nd Airborne Division. The 508th and the 507th were both Parachute Infantry Regiment part of the 2nd Airborne Brigade of the famed 82nd Airborne Division.
During those two years of training, Moore gained the title of technician fifth grade. By gaining this title he would be addressed as corporal, but it did not mean that he would have the pay of a higher ranking corporal.
Moore and the Red Devils jumped into Normandy at 2:15 a.m. on June 6, 1944, to help secure an Allied crossing and establish a defensive line at the Merderet River near La Fiere and Chef-du Pont. Most of the men were dropped in the wrong spot, including Moore, and struggled to find each other amidst antiaircraft and heavy gun fire. Many members of this group struggled for three days while caught in the crossfire between the Merderet and Douve Rivers. After breaking free of these deadly obstacles, the 508th Parachute Infantry Regiment fought without relief until July 8. This relief came only four days after George Moore was killed in battle at La Cotellerie, Bazougers, France. Out of the 2,056 paratroopers of the regiment that participated in D-Day, 754 were wounded in the invasion, and 307 died.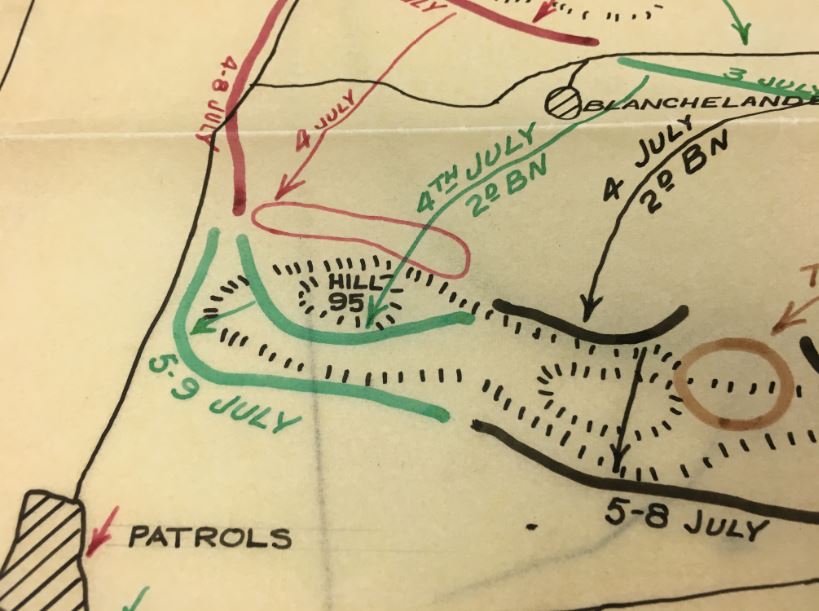 Eulogy
Corporal George "Melvin" Moore was born in Meridian, Mississippi in 1922. Melvin and his siblings helped on their family farm during their childhood.
Educated in a small community school in Lauderdale County, Corporal Moore made quite an impression on his classmates. His cousin, James Dawson, remembered him well for his personality that matched his smile. After graduation, Moore left his small town to pursue a career in tin work. Two years later, he chose to enlist in the military to serve his country.
He completed basic training in Camp Blanding Florida, and received his "wings and boots" at Fort Benning, Georgia. He eventually left Camp McCall, North Carolina, to train in Great Britain.
After years of training he jumped into Normandy at 2:15 a.m. on June 6, 1944 to help secure crossings and establish a defensive line, but landed in the wrong spot and struggled to find his team. He rejoined them to survive non-stop combat until he was killed in action.
On July 4, 1944 Moore joined his father in death when he made the greatest sacrifice of all for his country, family, and friends. When Principal Stoddard received the message Moore had passed and called his mother, he recalled it as one of the difficult moments of his life. Margaret B. Moore chose to bury her eldest among his comrades in France. Corporal Moore was not able to go home, but his sacrifice was not in vain. His siblings started their own families, and his mother lived to be 104 years old.
Thank you Corporal Moore for working to ensure freedom for those you left behind. Although your sacrifice is silent, it is not unheard.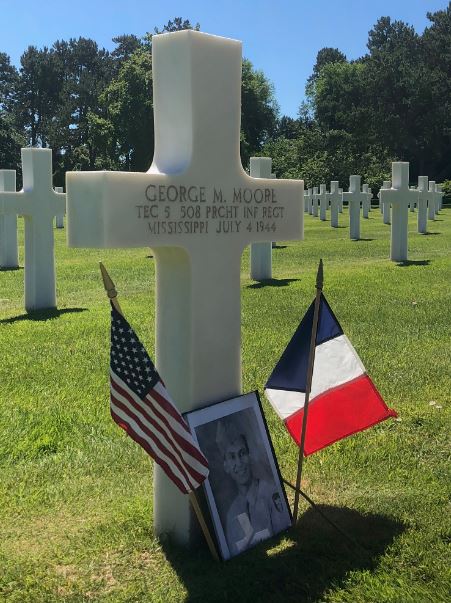 Reflection
The Normandy: Sacrifice for Freedom® Albert H. Small Student and Teacher Institute was an eye opener for me. I learned many things during this journey, but the most important part is it made history real to me.
For instance, the the effect of weather upon the Utah Beach. The reality of wet sand and the heavy equipment were personal to me as I now have experience in this area. I live half a mile from a beach, so I have an idea of what the stormy weather was like. Also, I know what it feels like to carry heavy equipment across wet sand, though nothing close to or double my body weight.
Traveling helped me to relate to these boys leaving their farms and small towns and traveling to abroad. I have traveled to Southern cities, but none of these were quite like Washington, D.C. I went from my small town to a concrete city. I couldn't help but wonder if these young men had similar experiences leaving their homes or travelling to a different kind of environment. While in Bayeux, France I was able to observe different towns, farms, and even beaches than those normally around me. There were just so many similarities yet differences in one area that I couldn't help but be in awe of my surroundings.
Finally, the chance of meeting others with similar passions for history amazed me. The fact other people my age wanted to learn more about history than what is required for testing purposes made me happy. History must be kept alive, one person at a time. Whether they are alive today or seventy-four years ago anybody can keep history alive, or help make it happen.
The Normandy: Sacrifice for FreedomⓇ Albert H. Small Student and Teacher Institute was a bittersweet experience. I was given the honor to research George "Melvin" Moore, only to have the crashing, harsh realization why I was able to do that. Moore and countless other men gave the ultimate sacrifice, and it was often silent. There are men and women with families to pass on their legacies, or, like Moore, there is no one left to pass on the torch. I am grateful to have been given the chance to learn, but I am more grateful to be able to keep the memory of George Melvin Moore alive for as long as possible.
Bibliography
Primary Sources
82nd Airborne Division; Records of the Adjutant General's Office, World War II Combat Operations Report 1940-1948, Record Group 407 (Box 427); National Archives at College Park, College Park, MD.
George M. Moore, Individual Deceased Personnel File, Department of the Army.
George M. Moore, Official Military Personnel File, Department of the Army, RG 319, National Archives and Records Administration – St. Louis.
"George M. Moore." U.S. Headstone and Internment Records for U.S. Military Cemeteries on Foreign Soil, 1942-1949. Digital Images. ancestry.com.
"George M. Moore. U.S. World War II Army Enlistment Records, 1938-1946. Digital images. ancestry.com.
Mississippi, Lauderdale County. 1939 School Census.
Secondary Sources
"The 508th Parachute Infantry Regiment: Unit History." The 82nd Airborne in World War II. Accessed June 4, 2018. www.ww2-airborne.us/units/508/508.html.
Clancey, Patrick. "U.S. Naval Activities World War II By State." Iblio. Accessed January 4, 2019. www.ibiblio.org/hyperwar/USN/ref/USN-Act/MS.html.
Dawson, James. History of Whynot Consolidated High School 1916-1962. Meridian: Lauderdale County Department of Archives, 1993.
Farrell, Sean. "Not Just Farms Anymore: The Effects of World War II on Mississippi's Economy." Mississippi History Now. Updated 2017. Accessed June 4, 2018. mshistorynow.mdah.state.ms.us/articles/247/the-effects-of-world-war-II-on-mississippis-economy.
Kinsey, Mary. "Ingalls Shipyard." A Salute to Freedom: The National WWII Museum. Accessed March 3, 2018. salutetofreedom.org/ms.html.
"Meridian's History." City of Meridian. Accessed June 4, 2018. meridiancity.org/history/.
Nordyke, Phil. Put Us Down In Hell: The Combat History of the 508th Parachute Infantry Regiment in World War II. New York: Historic Ventures, 2012.
Stewart, Richard W. "Lineage And Honors: 508th Parachute Infantry Regiment." U.S. Center of Military History. Updated December 12, 2015. Accessed June 4, 2018. history.army.mil/html/forcestruc/lineages/branches/inf/0508in.htm. 
Takano, Eiji. "Meridian, Mississippi." Studio BE. Last modified 2017. Accessed January 4, 2019. www2.netdoor.com/~takano/meridian.html.