Second Lieutenant Gilbert Woodhull Tennent Combs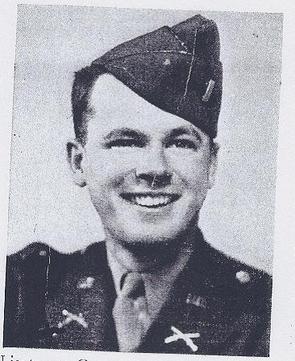 Unit:

2nd Armored Division, 41st Infantry Battalion

Service Number:

O-1310222

Date of Birth:

September 11, 1920

Entered the Military:

July 6, 1942

Date of Death:

July 3, 1944

Hometown:

Orange, New Jersey

Place of Death:

near Saint-Lô, France

Award(s):

Silver Star, Purple Heart

Cemetery:

Plot D, Row 23, Grave 35.

Normandy American Cemetery, Colleville-sur-Mer, France
Contributed by Thomas IL Grande
Mentored by Mr. Peter Porter
Montville Township High School
2010-2011
Early Life
Gilbert Woodhull Tennent Combs, Jr. was born on September 11, 1920. His family lived 521 Centre Street, South Orange, New Jersey. The house was built in 1895 by Thomas Kingman, a real estate investor and developer who helped establish Montrose Park Historic District. Originally, Kingman's wife, Anna, was listed as the owner of the house, but Gilbert's father, Gilbert W. T. Combs Sr., bought the property in 1896.
Before Enlisting
Combs attended Columbia High School in nearby Maplewood, and Carteret Academy in Carteret before attending Rutgers University for two years. Gilbert was very close with his younger brother, Stephen, and enjoyed leading Stephen into many mischievous but harmless exploits. In the summer of 1942, Combs had completed two years at Rutgers University. He had a girlfriend he intended to marry one day. Nonetheless, Gilbert made a choice that July to walk into the U.S. Army's enlistment office in Newark, New Jersey , leave behind his carefree, comfortable life with his parents and brother, and enlist to serve in World War II.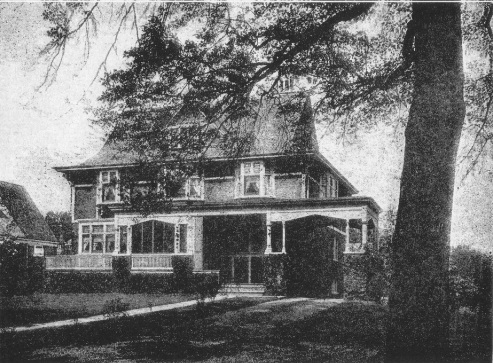 Homefront
New Jersey's Part
Almost 500,000 New Jersey residents served in World War II, more than 10 percent of the state's population.
New York Shipbuilding
New York Shipbuilding was once the world's largest shipbuilders, located in Camden, New Jersey. During the 1940s, the company was the world's largest private shipbuilding facility. During the war, it employed more than 35,000 people. They built the battleship South Dakota, 12-inch gun cruisers Alaska and Hawai'i, numerous heavy and light cruisers, light aircraft carriers, and 148 landing craft.
Camp Kilmer
In late 1941, the U.S. War Department purchased land for Camp Kilmer, a 1,500-acre stretch of land between Edison and Piscataway, New Jersey. The camp was named in honor of Joyce Kilmer, a poet who gave his life serving in World War I. Construction on Camp Kilmer began in January 1942 and completed by the summer. The camp consisted of 1,120 buildings, including barracks, seven chapels, five theatres, a gym, four telephone centers, nine post exchanges, a post office, a 1,000 bed hospital, 28 miles of road, and 11 railheads that connected to one main line.
Camp Kilmer served as a major soldier transportation hub during World War II, becoming the home of 1,300,000 soldiers before they deployed to the European Theatre of Operation (ETO). Camp Kilmer offered 20 softball diamonds, 30 volleyball courts, and 160 horseshoe courts for soldiers to use while stationed there.
Once World War II was over, Camp Kilmer played a new role as a receiving center for soldiers returning from the European Theatre of Operation (ETO) and Pacific Theatre of Operation (PTO). By September 1945, 300,000 men had returned through Camp Kilmer and by December of the same year, 1,000,000 men had returned through the camp. Camp Kilmer was activated again during the Korean War, but by that time Fort Dix had become the major transportation hub of New Jersey. Camp Kilmer's final job included receiving people during the Hungarian Revolution.
Battery 223, Cape May
As part of the 1940 Harbor Defense Program, Battery 223 was built by the U.S. Army Corps of Engineers in Cape May, New Jersey to protect the East Coast. Naval gunnery crews stationed inside the bunker scanned the surrounding area for enemy ships and submarines.
Built in 1942, the original building structure still stands today, but more than 70 years of beach erosion has placed the bunker directly on the sand. Also, the wooden support pilings underneath the ground now protrude from the sand, making the structure look massive and ready to topple over at any moment.
The bunker was equipped with six-inch turret guns on its sides for lateral protection. Facing the Atlantic Ocean and the Delaware Bay, the front of the bunker had Panama mounts with 4 155mm coast artillery guns. Across the Delaware Bay, bunker 223 had a sister bunker.
The Jacob Jones, the first warship sunk by enemy action after the attack on Pearl Harbor, was sunk only 35 miles off the coast of Cape May. In addition, after Germany surrendered, the first German U-boat surrendered only 100 miles off the coast of Cape May. Both events show that German submarines were active off the coast of New Jersey, justifying the need for coastal defense systems such as Bunker 223.
In June 2008, Battery 223 received landmark status and is listed on the National Register of Historic Places.
"America's First Defense Airport"
The Millville Army Airfield was dedicated as America's First Defense Airport on August 2, 1941. By January 1943, construction was complete and it opened as a gunnery school teaching most pilots to fly the Republic P-47 Thunderbolt. Overall, the Millville Army Airfield operated for three years and awarded about 1,500 pilots advanced fighter training in the P-47.
After World War II ended, America's First Defense Airport was deemed unnecessary and converted into apartments for many returning veterans of war.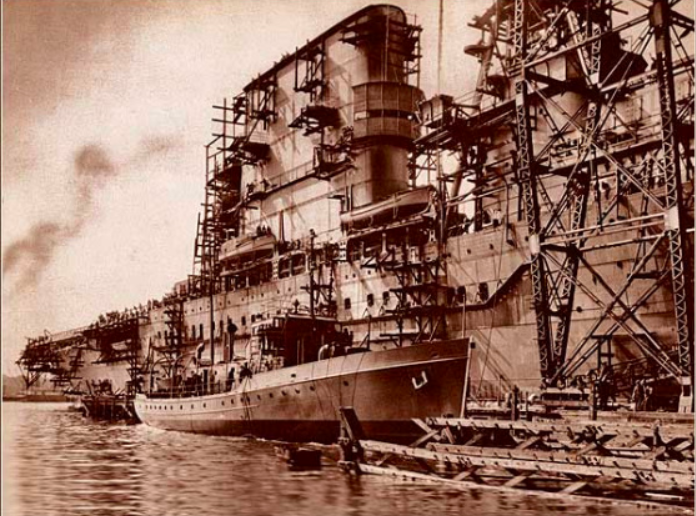 Military Experience
Combs was commissioned a second lieutenant assigned to the 2nd Armored Division, 41st Infantry Regiment.. Like many others, Combs participated in the D-Day Invasion at Utah Beach, working to free France from Nazi Germany
Utah Beach
On June 6, 1944, Stalin's request for the Allies to open up a second front was granted. The Allied forces planned and executed Operation Overlord, the invasion of Normandy. Overall, Utah Beach was an extremely successful operation. Over 23,000 troops landed on Utah Beach with 1,700 vehicles with only about 200 casualties.
Combs survived the invasion of Utah Beach and continued to fight for the American forces moving inland as part of the Invasion of Normandy.
On July 3, 1944, Combs's unit was headed towards Saint-Lô. Combs volunteered to command a reconnaissance patrol to determine the location and strength of German troops. The patrol faced enemy fire and Second Lieutenant Combs ordered his men to retreat. As hee returned to the line of fire to administer aid to one of his fatally wounded soldiers, Combs was shot and killed. For his heroic actions, he was awarded a Silver Star.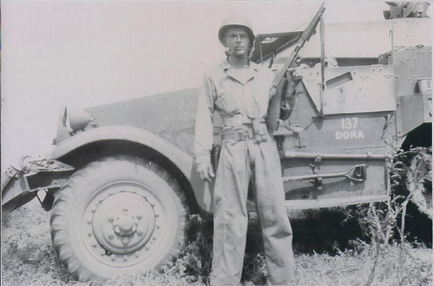 Eulogy
Today, Gilbert Woodhull Tennent Combs, Jr. rests at Normandy American Cemetery. The cemetery overlooks Omaha Beach and the English Channel, providing breathtaking views for all to visit. He was a man who chose to leave his ordinary life in the comforts of a well-to-do family, to preserve American freedoms when they were most at risk during the Second World War. His life initially seemed uneventful, but suddenly, after deciding to walk into the Newark, New Jersey office for the United States Army and enlist for World War II, Combs' story became remarkable. Enlisting for World War II was only the first of many extraordinary decisions that he made.
Combs died the way he lived: continually sacrificing his own safety in hope that those around him were better off. This is a simple phrase, yet it speaks so vastly about the choices that made up the character of Gilbert Woodhull Tennent Combs, Jr.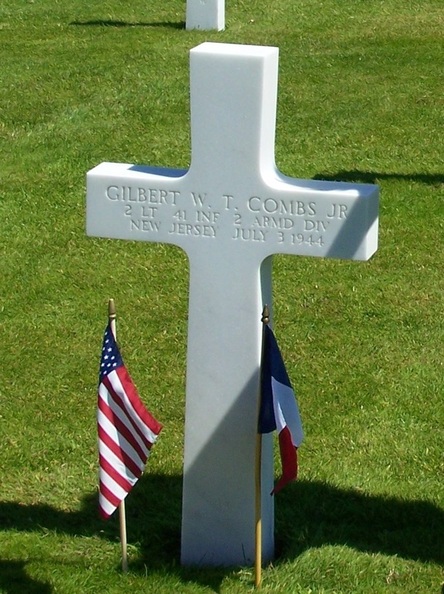 Reflection
The hands-on experience of researching a specific soldier, often forgotten for his individual sacrifice due to the sacrifice of so many during Operation Overlord, truly reveals how much each particular person had to sacrifice in Normandy. Frequently, the strength of seeing the number as large as 120,000 casualties makes people only see these sacrificing men as one identity. Still, this is not right since each one of these men had a story, each man had the courage to fight, and most of all, each man sacrificed to help those in need.
Bibliography
Primary Sources
Combs Family Photographs. Courtesy of Carolyn Gilbert.
Gilbert W. T. Combs. Rutgers University Yearbook Photograph. 1947. ancestry.com.
"Gilbert W. T. Combs." U.S. World War II Enlistment Records, 1938-1946. ancestry.com.
"Gilbert Woodhall Tennent Combs." U.S. WWI Draft Cards for Young Men, 1940-1947. ancestry.com.
New Jersey. Essex County. 1930 U.S. federal census. ancestry.com.
New Jersey. Essex County. 1940 U.S. federal census. ancestry.com.
Secondary Sources
"Camp Kilmer." National Archives and Records Administration – New York. Updated April 9, 2018. Accessed May 10, 2020. www.archives.gov/nyc/exhibit/camp-kilmer.
"Gilbert W. T. Combs." American Battle Monuments Commission. Accessed May 10, 2020. www.abmc.gov/decedent-search/combs%3Dgilbert-0.
Levins, Hoag. "Camden's Golden Era of Shipbuilding." Updated March 1, 2001. Accessed May 10, 2020. HistoricCamdenCounty.com. historiccamdencounty.com/ccnews05.shtml.
"New York Shipbuilding." Accessed May 10, 2020. destroyerhistory.org/Destroyers/newyorkship/.
Stewart, Mark. New Jersey: History. Chicago: Heinemann Library, 2004.