Captain Henry Gaylord Dillingham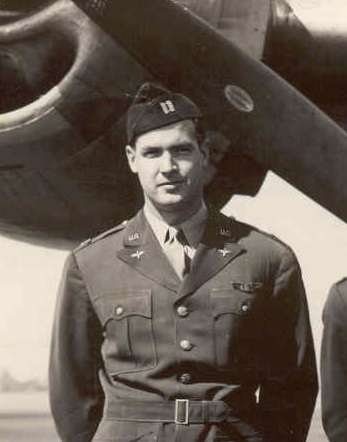 Unit:

20th Air Force, 315th Bombing Wing, 402nd Bombing Squadron, 502nd Bombing Group

Service Number:

O-389195

Date of Birth:

April 20, 1918

Entered the Military:

November 30, 1940

Date of Death:

July 25, 1945

Hometown:

Honolulu, Hawaiʻi

Place of Death:

Kawasaki, Japan

Award(s):

Distinguished Flying Cross, Presdiental Citation

Cemetery:

Section D, Grave 432.

National Memorial Cemetery of the Pacific, Honolulu, Hawai'i
Contributed by Natalianna Ferrara
Mentored by Mr. Rudy Domingo, Jr.
Leilehua High School
2018-2019
Early Life
On April 20, 1918, Henry Gaylord "Gay" Dillingham was born in Hawaiʻi to Louise Olga Gaylord Dillingham and Walter Francis Dillingham.
Dillingham's parents were very wealthy. His father, Francis, ran multiple industrial companies and helped to shape the economic future of Hawaiʻi. His father was the president of the Oahu Rail Road and had a pilot license in the early 1930s.
Henry was one of four children in the Dillingham family. Henry, along with his other siblings, attended Punahou Schooling from kindergarten to senior year of high school.
From 1936 to 1940, Dillingham attended Harvard University in Cambridge, Massachusetts. He then attended Harvard Law School in 1941 and joined the U. S. Army Reserve. In 1942, while in the Army Reserve at the rank of Second Lieutenant, Dillingham married Constance Shepherd Otis. 
Homefront
Henry's father, Walter Francis Dillingham, was the president of the Oahu Rail Road. In the 1920s and 1930s the railroad transported mobile coast artillery. By 1941, the U.S. Army leased additional land and established Mokuleia Airstrip.
When the Japanese bombed Pearl Harbor on December 7, 1941, they drew the United States in World War II. P-40 fighter planes were deployed at North Shore airstrips at Kahuku, Haleiwa, and Mokuleia when the attack on Pearl Harbor happened. These aircraft were able to take down several attacking aircraft.
Prior to the bombing, the United States had made attempts at neutrality, in an effort to avoid joining the war. However, the attack changed everything. The United States mobilized and Hawaiʻi had a new role. It became central to the United States' war effort in the Pacific Theatre. The U.S. declared martial law and those living on the islands lived under martial law for the duration of the war. Hawaiʻi also hosted hundreds of thousands of servicemen as they moved through on their way to and from battle.
In addition, some Japanese-Americans who lived in Hawaiʻi were moved to internment camps. The Japanese population in Hawaiʻi was torn apart because of Executive Order 9066. Families could be separated from weeks to years at a time. Other ethnic groups were surprised at the government's decision. Despite the turmoil within Hawaiʻi, the war efforts grew. There was an economic boom due to the resources being used, required by the military.  
Military Experience
In the U.S. Army Reserve, Captain Dillingham trained and worked with the 20th AirForce, 315th Bombing Wing, 402nd Bombing Squadron, and the 502nd Bombing Group.
He was later selected to train with the U.S. Army Air Forces. He graduated from flight school as a pilot of the B-17 aircraft and went on to train combat crews in 1944. After completing the training mission, he was promoted to the rank of captain and flew the B-29 "Superfortress" bomber.
In June 1945, Dillingham was rewarded for his Kuleana, or responsibility, as the new squadron leader to a crew of ten men. Dillingham and his crew flew a B-29 respectfully named Manuiwa, the Hawaiian word for warbird, which was stationed in Guam. Under his leadership, Dillingham's squadron received accolades for being the perfect bombardment squad. Dillingham and his crew flew three missions in total. They often flew reconnaissance missions to record observations from behind Japanese lines.
Their first mission together occurred in July 1945. Just three days later, they flew their second mission. Dillingham and his crew ended up getting a perfect score for their actions. Their third and final mission started the night of July 25, 1945. Dillingham's plane, leading the bombing group, caught the eye of Japanese troops who responded with anti-aircraft fire. The plane crashed into the ground at Kawasaki, Japan with no known survivors.
Captain Dillingham was ultimately responsible for defending his country when he gave his life in Kawasaki, Japan. He was interred in Yokohama, Japan, and in 1949 his remains were returned for burial in the National Memorial Cemetery of the Pacific in Honolulu, Hawaiʻi.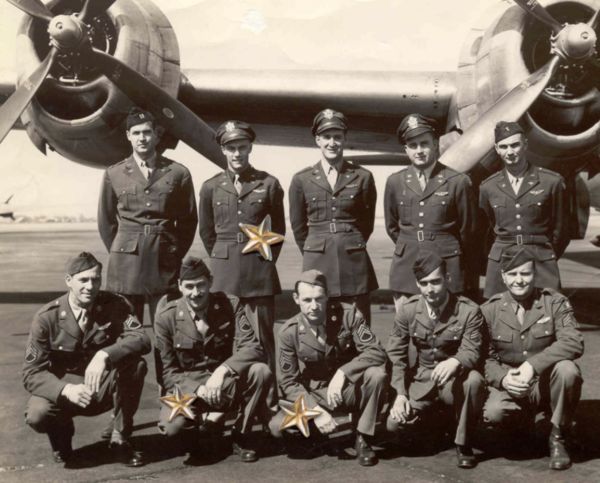 Eulogy
Captain Henry Gaylord "Gay" Dillingham showed a great deal of Ho'ihi, the Hawaiian value of respect, and Kuleana, the Hawaiian value of responsibility. Captain Dillingham knew that these values not only meant taking care of himself and his crew, but also the people and the land of the Territory of Hawaiʻi and the land of the United States.
Captain Dillingham, showed a strong sense of personal responsibility when he decided to join the United States Army Reserve. Captain Dilllingham and his crew earned multiple awards after their deaths, such as the Presidential citation, awarded by President Franklin Delano Roosevelt. On the crew's second mission over Japan the crew earned a perfect score awarded and the Distinguished Flying Cross. For Captain Dillingham. It was both his duty and a privilege to serve in the Army Air Forces during World War II.
Captain Henry Gaylord "Gay" Dillingham was a definite Silent Hero. Although he did not participate in any of the big air raids or the bigger battles in World War II on behalf of America, he was still a very important part of the war.
Captain Dillingham was a valued member of many Air Force squadrons, bombing groups, bombing wings, and bombing squadrons. Hawaiʻi honored Captain Dillingham by naming a large air strip and plot of land after him, Dillingham Airfield, which is located on the north shore of Oahu. It is with respect and aloha that we honor and give a voice to Captain Dillingham, a World War II Silent Hero.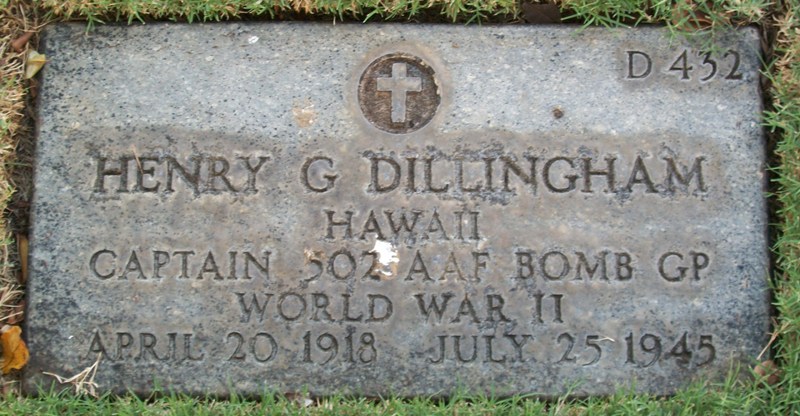 Reflection
The life of Captain Henry Gaylord "Gay" Dillingham has taught me that Kuleana and Ho'ihi means so much. Kuleana and Ho'ihi means that you are responsible not only for yourself, but also for your community, and for your country. It also means that you have respect for your home land and are willing to fight for it.
Like Captain Dillingham, I try my best to demonstrate Kulelana and Ho'ihi in my life. As a cadet in Wheeler Squadron of Hawaiʻi Civil Air Patrol, I take great pride in being responsible for supporting our administration, teaching new cadets, and coordinating supplies for the squadron.
I have learned how important it is to take care of my fellow cadets and our entire squadron, and even taking care of the entire Wing of Hawaiʻi. This entire experience really touched my heart and affected me in so many ways.
The eulogy in front of Captain Dillingham's gravesite was a humbling experience. Captain Dillingham gave his life for our country and being able to respect him in such a way was amazing. The amount of research that I did, along with the other students, the places we were able to visit and see, and the people we were able to meet was incredible. 
Bibliography
Primary Sources
Hawaii. Honolulu County. 1920 U.S. Census. Digital Images. ancestry.com.
Hawaii. Honolulu County. 1930 U.S. Census. Digital Images. ancestry.com.
Henry G. Dillingham, Individual Deceased Personnel File, Department of the Army.
"Henry G. Dillingham." U.S. National Cemetery Internment Control Forms, 1928-1962. Digital Images. ancestry.com.
"Henry G. Dillingham." New York, New York Marriage License Indexes, 1907-2018. Digital Images. ancestry.com.
"Henry G. Dillingham." WWI, WWII, and Korean War Casualty Listings. ancestry.com.
Secondary Sources
"315th Bomb Wing." The 315th Bombardment Wing. Last modified August 9, 2005. Accessed October 31, 2019. www.315bw.org/wing1.html.
"Captain Henry Gaylord Dillingham." FindaGrave. Last modified August 8, 2010. Accessed October 31, 2019. www.findagrave.com/memorial/56626305/henry-gaylord-dillingham.
"Captain Henry Gaylord Dillingham." Together We Served. Accessed October 31, 2019. airforce.togetherweserved.com/usaf/servlet/tws.webapp.WebApp?cmd=ShadowBoxProfile&type=Person&ID=174260.
"Dillingham Field." Hawaii Aviation Archive. Updated 2019. Accessed October 31, 2019. aviation.hawaii.gov/airfields-airports/oahu/dillingham-field/.
Lee, Lloyd L. In Freedom's Cause, a Record of the Men of Hawaii Who Died in the Second World War. Honolulu: University of Hawai'i, 1949.
Yazzie, Penny Dempsey. "The Story of the Dillingham Crew." The 315th Bombardment Wing. Last modified February 19, 2014. Accessed October 31, 2019.