Motor Machinist's Mate Second Class Joseph Vanasky, Jr.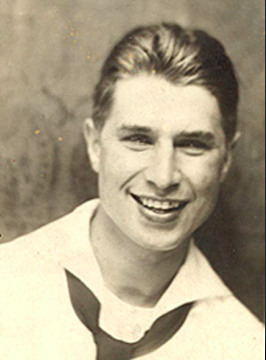 Unit:

USS Osprey

Service Number:

6151677

Date of Birth:

January 2, 1922

Entered the Military:

September 21, 1942

Date of Death:

June 5, 1944

Hometown:

Youngstown, Ohio

Place of Death:

English Channel

Award(s):

Purple Heart

Cemetery:

Tablets of the Missing.

Normandy American Cemetery, Colleville-sur-Mer, France
Contributed by Samantha Fletcher
Mentored by Mr. Joseph Boyle
Rogers High School
2011-2012
Early Life
Joseph "Joey" Vanasky, Jr., was born at 4:30 a.m. at his family's home at 24 North Center Street in Youngstown, Ohio, to Mr. Joseph Vanasky, 39, and Mrs. Elizabeth (Orinchak) Vanasky, 35, on January 2, 1922. He was delivered by a midwife, Mrs. Duritza, who also lived on Center Street.
Not long after, he was baptized at St. Nicholas Byzantine Catholic Church, which was a three-minute walk from his home. He attended this church every Sunday until he left for war. Right across the street lived the family's dear friends, and fellow Czech immigrants, the Fuzers. The Fuzers' son, Pete, who also served in the U.S. Navy in World War II, was Vanasky's classmate, teammate, and best friend. Relatives remember Vanasky and Fuzer playing together as children very often. They remained close their entire lives.
High School to College
In 1935, Vanasky entered Youngstown East High School. He was a very active student, playing both basketball and football, although football was his favorite. He was mentioned in his yearbook as an "all-around athlete." His older brother, Andy, was his coach. Vanasky played both halfback and quarterback for his high school football team.
In 1939, he stepped in as quarterback for the Golden Bears and a newspaper article described him as "a capable field general who also possessed a superb blocking ability which had been instrumental in all of East's successes." His best game was in that same year at the 1939 Thanksgiving Day game. IN front of a crowd of 7,000 fans, he led his team to a 13-7 victory against archrival Youngstown Chaney High School. After high school graduation in June 1940, he received a football scholarship to attend Youngstown College (now Youngstown State University).
Vanasky's nephew, Tony Bistransky, said that a dramatic event led his uncle to join the U.S. Navy. Best friend Pete Fuzer had joined the Navy a few years prior, and was stationed on the USS Atlanta. When that ship sank near Guadalcanal, Vanasky decided to join the Navy, Tony said. His skills as shop foreman in high school, his job at the Jenkins Sign Company on Market Street, and a natural skill at mechanical tasks led Joey to train to become a Navy fireman. Vanasky enlisted on September 21, 1942, after just two years of college.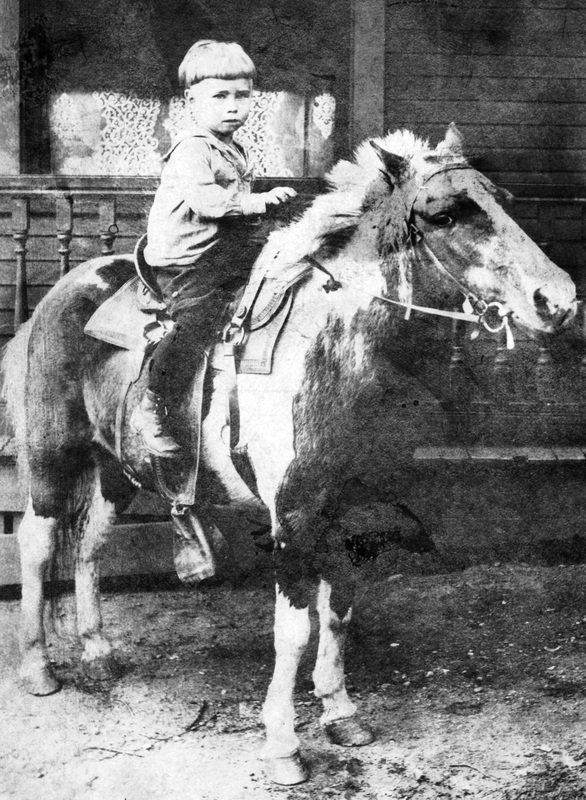 Homefront
A Brief History of Youngstown
Youngstown, Ohio was settled in 1797, and established as a city in 1802. Steel became its biggest business because of the abundance of iron ore "lining Yellow Creek," just as Bruce Springsteen sang in his song, "Youngstown." Steel manufacturing boomed there, naturally, because all of the resources were in one place. The city's population dramatically grew, more than quadrupling from 33,220 in 1890 to 132,358 in 1920.
The People of Youngstown
People from many different nations came to Youngstown, including Wales, Germany, Ireland, the former Austro- Hungarian Empire, Italy, and Greece. Although there were many different kinds of people, they typically lived in neighborhoods with people of the same ethnic background. They also lived very close to where many of them worked: the steel mills.
Vanasky's parents, Joseph Vanasky Sr., and Elizabeth Orinchak, emigrated to the United States from Czechoslovakia (now the Czech Republic) in 1901 and 1908, respectively. Joseph, Sr. came to Youngstown to work and make a better life alongside his brothers, who had already emigrated to the Mahoning Valley. They settled on the East Side, two blocks from the Republic Steel Mill, where most of the Vanasky men worked, and one block from the center of their community, St. Nicholas Byzantine Catholic Church. Vanasky's nephew, Tony, said in an interview that they did everything with the church; from celebrations to the Sunday services.
Youngstown and World War II
The Great Depression of the 1930s hit Youngstown hard. There was little work, and in a city of all steel mills, Youngstown's economy went stagnant. Soup lines were set up within the city.
World War II helped bring people out of poverty when work returned. Youngstown's steel was very important to the war effort. The city was built upon the structure of steel mills, so naturally they began shipping and producing steel for American tanks, cars, ships, and just about everything else needed for the war.
Many American cities had scrap metal drives; in Youngstown, they took this scrap metal, melted it down, and forged the products America needed. Patriotism and support for the war effort through the gathering of steel helped shape the United States in a strong nation during and after World War II. People took pride in the fact that they were helping to support and win the war.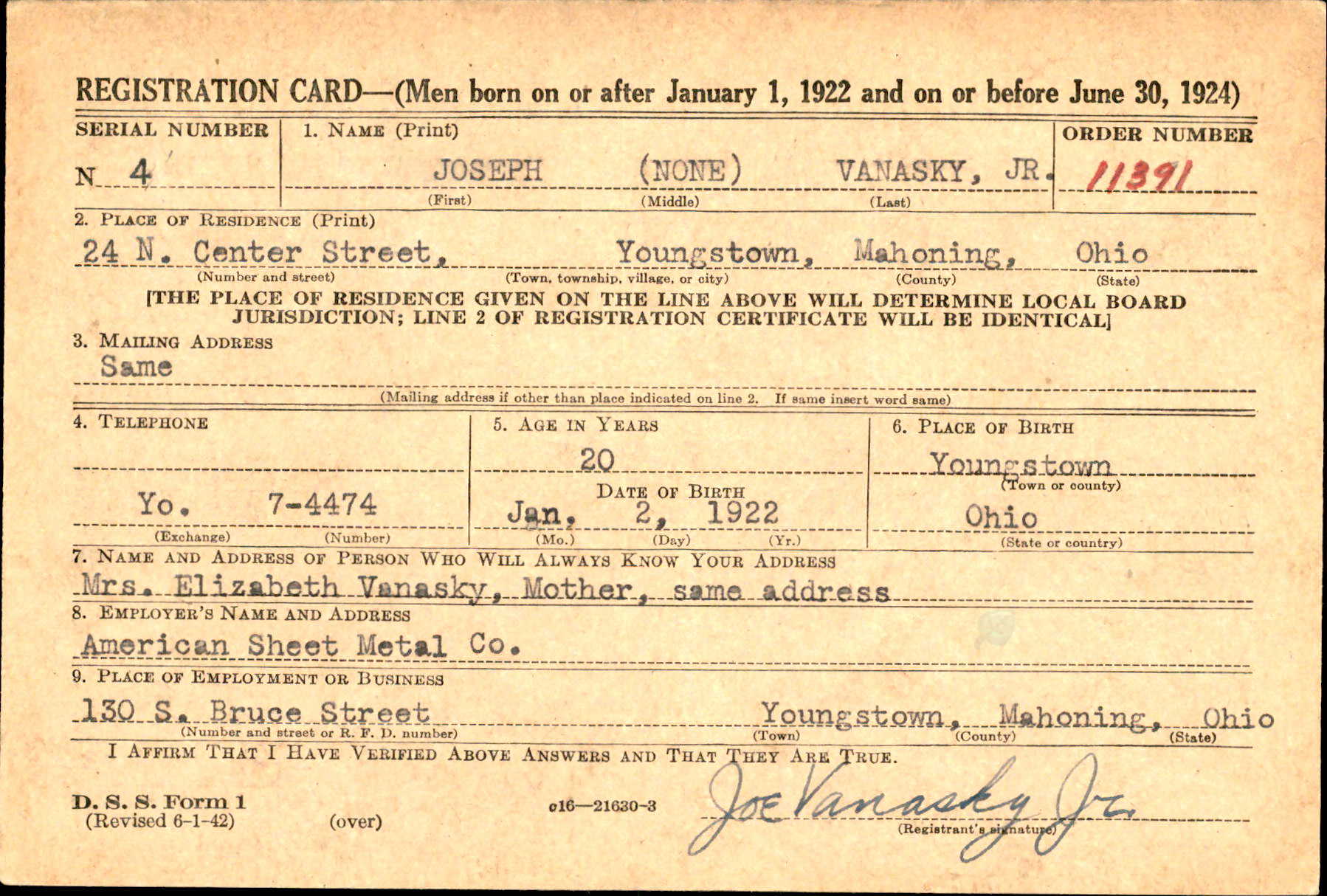 Military Experience
Becoming a Sailor
From September 25, 1942, to March 6, 1943, Vanasky trained to become a sailor. Official records placed him aboard the USS Osprey on March 15, 1943. By the time of his death, Vanasky had become a Motor Machinist's Mate Second Class. In his time aboard the ship, he is remembered for having made a great impact on the ship as a whole. His captain wrote to his family that his even temper and soft voice contributed to a great ship.
The USS Osprey, AM-56
USS Osprey, a 810-ton Auk class minesweeper, was built at the Norfolk Navy Yard, Virginia. Commissioned in mid-December 1940, the USS Osprey mainly performed coastal patrol and escort duties off the East Coast and in the Caribbean area during the next three years. It crossed the Atlantic in November 1942 to participate in the landings at Port Lyautey, Morocco. She made a second voyage in April 1944, this time headed for England to prepare for the invasion of France.
Normandy Invasion
On June 5, 1944, Vanasky came up for some fresh air after being down in the bowels of the ship. He walked to one side of the ship, and talked to a fellow crew member, and grabbed a cup of hot chocolate. He walked to the other side, cup in hand, and was talking to another ship mate at the railing, when the USS Osprey hit a loose mine. The mine had been swept towards them from the sea from a storm the previous night. Those who witnessed the event later wrote that the Osprey was blown overboard from the force of the explosion and was never seen again.
Missing in Action
Vanasky was listed as Missing in Action (MIA) for six months because his body was never recovered. His family was only notified of his MIA status at first because of the secrecy surrounding the invasion. As a result the Vanasky family was in the dark for some time before they finally received word of his death. They received a letter from his commanding officer, Lieutenant Charles H. Swimm, just a few days before Christmas 1944 informing them of the news. The U.S. Navy had only kind words about Vanasky. Lieutenant Swimm praised him for his "courageous and efficient performance of all his duties." Vanasky was posthumously awarded the Purple Heart, which was given to his family.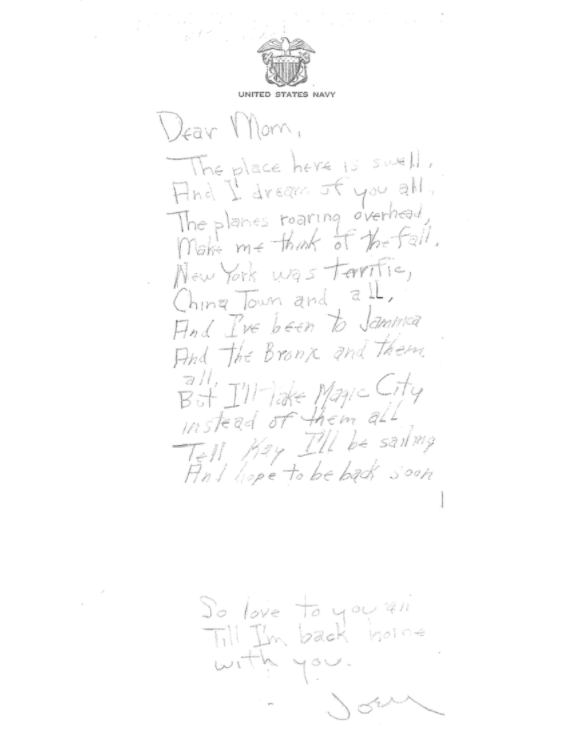 Eulogy
Today, I am here to honor Joseph Vanasky, Motor Machinist's Mate Second Class.
In his high school yearbook, Joseph Vanasky Jr. was described as three things: quiet, sportive, and courteous. Throughout Vansky's entire life, he was these three things. His niece, Liz, described him as soft spoken and almost shy even. He was never seen being mad at anyone, and was always even tempered. He was intelligent and kind, and was loved by his tight-knit family, his friends, his shipmates very dearly.
On June 5, 1944, the Osprey hit a loose mine. He was blown overboard from the force of the explosion, and his body was never recovered. Five of his shipmates were also killed in the explosion before the Osprey sank to the bottom of the English Channel. He was declared dead by the Navy a few months later, but he is alive in his family. I talked to his relatives over the past few months, and they talked about how this project has brought him back to life. Family members keep his name alive with them, in their hearts with remembrance, not just with what a great sailor he was, but what a great man, too. Not only will they remember him forever, but I will too.
Youngstown Remembers Her Sons
After World War II, the city of Youngstown remembered her sons who had fought and died in the conflict. Vanasky, his friend Pete, and cousin Joseph, were just three of the boys who never came home. Their church, St. Nicholas, has a memorial stone placed at the parish cemetery in their honor, and the other parish boys killed in action. To this day, a ceremony is held each Memorial Day to commemorate their ultimate sacrifice for freedom.
Vanasky is also remembered at his alma mater, East High School. The school that taught him leadership on the field and in the classroom inducted him into its Hall of Fame in 1999, ensuring that his legacy was not forgotten there, either.
In October 2016, the Vanasky family had a memorial marker placed at Arlington National Cemetery.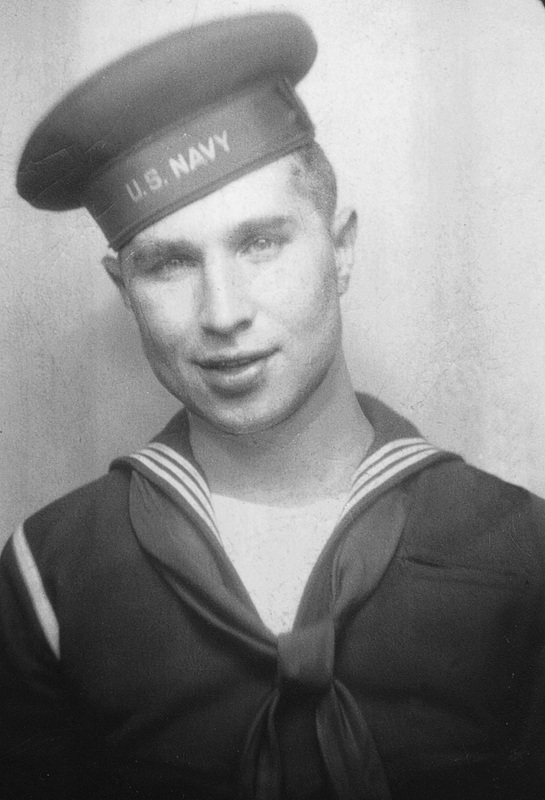 Bibliography
Primary Sources
Bistransky, Tony. Personal interview with author. April 11, 2012.
East High School Hall of Fame Program. Youngstown: Youngstown City Schools, 1999.
East High School Janus Yearbook. Youngstown: Youngstown City Schools, 1940.
Joseph Vanasky, Certificate of Live Birth, 1922. Mahoning County Department of Health.
Joseph Vanasky, Jr., Individual Deceased Personnel File, Department of the Army.
Joseph Vanasky, Jr, Official Military Personnel File, Department of the Navy, 1942-1944. Records of the Bureau of Naval Personnel, RG 24, National Archives and Records Administration – St. Louis.
Joseph Vanasky, Jr. World War II Navy, Marine Corps, and Coast Guard Casualties, 1941-1945. ancestry.com.
Joseph Vanasky, Jr. WWII Draft Cards Young Men, 1940-1947. ancestry.com.
McNamara, Molly. Interview with Dominic Saulino. Youngstown State University Oral History Program. August 1, 1988. www.maag.ysu.edu/oralhistory/oral_hist.html.
Ohio. Mahoning County. 1940 U.S. Federal Census. ancestry.com.
Testa, Richard. Interview with Ellen G. Testa. Youngstown State University Oral History Program. July 10, 1989. www.maag.ysu.edu/oralhistory/oral_hist.html.
Stewart, Elizabeth. Telephone interview with author. June 10, 2012.
USS Osprey. Photograph. April 19, 1941. National Archives and REcords Administration (19-N-23990). www.history.navy.mil/content/history/nhhc/our-collections/photography/numerical-list-of-images/nara-series/19-n/19-N-20000/19-N-23990.html.
USS Osprey War Diary. 1944. National Archives and Records Administration.
Varsity Football Team. Photograph. 1941. Youngstown State University.
Vanasky family photographs, 1930-1944. Courtesy of the Vanasky family.
Secondary Sources
Ambrose, Stephen A. D-Day: The Climactic Battle of World War II. New York: Touchstone: 1994.
Gibson, Campbell. "Population of the 100 Largest Cities and Other Urban Places in the United States: 1790 to 1990." U.S. Census Bureau. Updated june 1998. Accessed May 17, 2020. www.census.gov/population/www/documentation/twps0027/twps0027.html.
"Joseph Vanasky." American Battle Monuments Commission. Accessed May 17, 2020. www.abmc.gov/decedent-search/vanasky%3Djoseph.
"Osprey II (AM-56), 1940-1944." Dictionary of American Naval Fighting Ships. Naval History and Heritage Command. Updated August 19, 2019. Accessed May 17, 2020. www.history.navy.mil/content/history/nhhc/research/histories/ship-histories/danfs/o/osprey-am-56-ii.html.
Sappington, Jennifer. Bruce Springsteen's Youngstown: A Cultural History of a Decline of a City. Baltimore: University of Baltimore 2006.
Swimm, Charles H. Narrative Regarding Loss of USS Osprey. June 18, 1944. National Archives and Records Administration.
"Vanasky, Joseph." Arlington National Cemetery. Accessed May 17, 2020. ancexplorer.army.mil/publicwmv/#/arlington-national/search/results/1/CghWYW5hc2t5IA–/.