First Lieutenant Lyle Asa Slocumb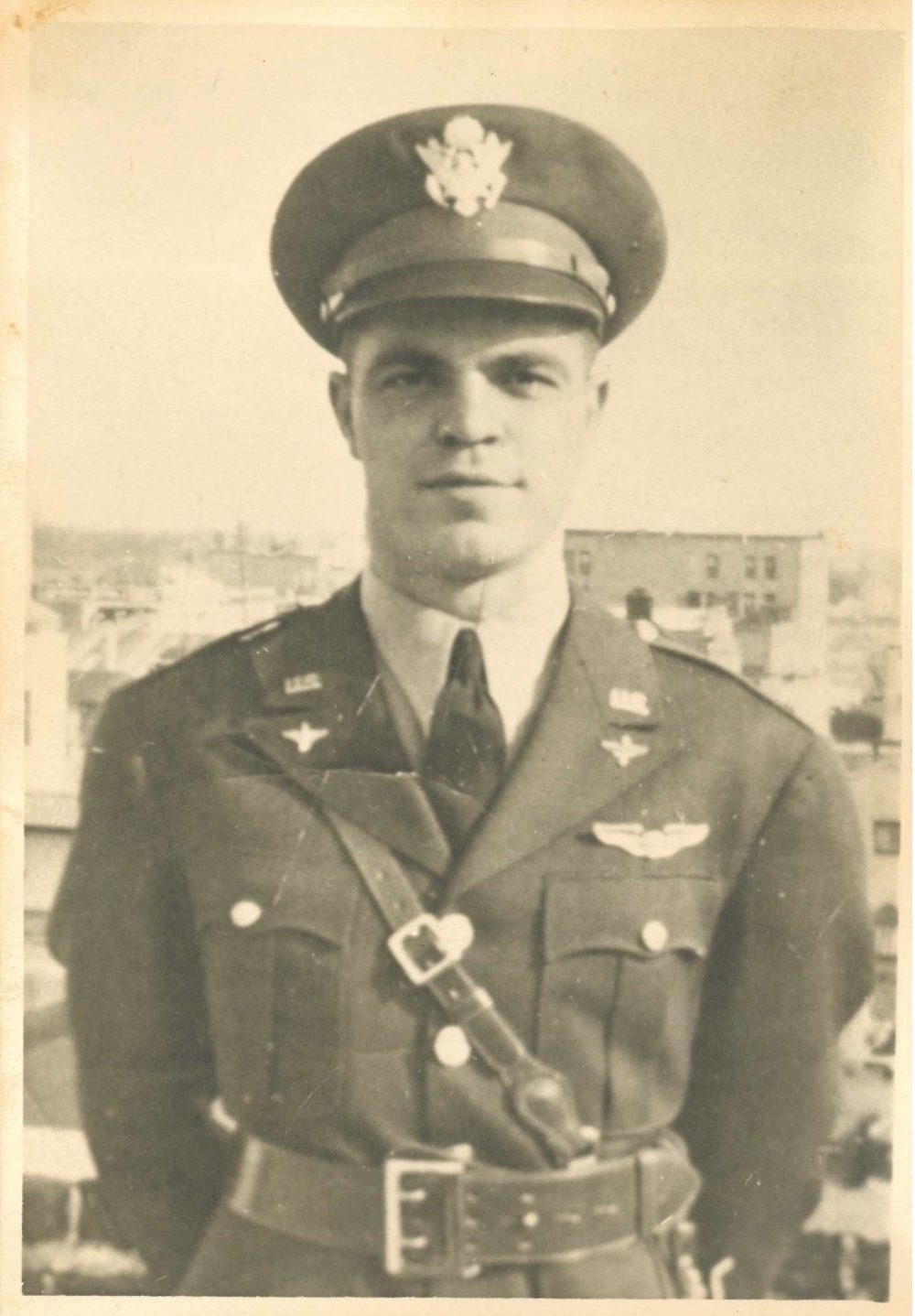 Unit:

28th Bomber Group, Heavy, 36th Bomber Squadron

Service Number:

O-432103

Date of Birth:

November 1, 1919

Entered the Military:

April 30, 1941

Date of Death:

June 4, 1942

Hometown:

Keystone Township, Monango

Place of Death:

Aleutians Islands, Alaska

Award(s):

Purple Heart, Air Medal

Cemetery:

Court Seven, Courts of the Missing.

National Memorial Cemetery of the Pacific, Honolulu, Hawai'i
Contributed by Anna Elsen
Mentored by Mrs. Candice Klipfel
Ellendale Public School
2019–2020
Early Life
Family
Lyle Asa Slocumb was born November 1, 1919, to Asa and Flora Slocumb. He had an older sister, Neva, and two younger siblings, Jerald and Janice. Slocumb and his family lived on a 160-acre horse farm in Keystone Township near Monango, North Dakota.
Slocumb's family and friends nicknamed him Sam; although, no one could remember why. They called him Sam so often that the 1940 census listed his first name as Sam instead of Lyle. His sense of humor was always present.
School and Involvement
Slocumb attended Monango High School in Monango, North Dakota, where he graduated in May 1938. He continued his education at the State Normal and Industrial School in Ellendale, North Dakota. While a student there, Slocumb participated in both the Young Men's Christian Association (YMCA) and the Mechanic Arts Club. He also played on the intramural basketball team and served as captain of the Mechanic Arts "A" team.
Goals and Enlistment
It was Slocumb's dream to fly. He had no interest in taking over the family farm. His hard-working attitude and determination to achieve that dream led him to work at local restaurants and hotels to earn money for his education.
After earning his degree, he received an offer to fly commercial planes for Pan Am. However, Slocumb turned down the job offer because he did not want a career overseas. Instead, he enlisted in the U.S. Army Air Forces in April 1941, believing that this option would keep him closer to home.
Slocumb enlisted on April 25, 1941, and was given five days to report for training in King City, California. Before he left home, Slocumb told his sweetheart, Irene Neil, that he would not propose to her until he returned home.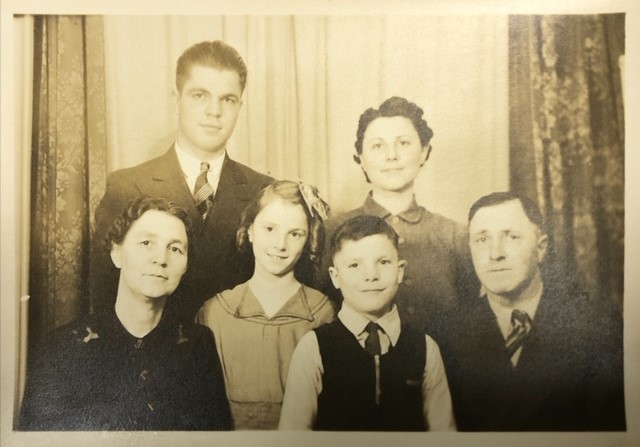 Homefront
Wartime Food Production and Jobs
Slocumb's hometown, Monango, North Dakota, was an important location for wartime food production. The region cultivated crops, including wheat, rye, barley, and oats. Along with others, these crops were crucial to the war effort as farmers fed the country and sent supplies to soldiers overseas. In 1942, feed crops totaled 84,000 acres in Dickey County.
During the war, people moved around the country, looking for wartime job opportunities. Slobumb's mother, Flora, and sister, Janice, traveled to Portland, Oregon, in December 1942, where Mrs. Slocumb worked at the navy shipyard. Mrs. Slocumb's cousin lived in Portland, and the family, including Slocumb's father and brother, spent the winter months there. Jerald and Janice attended Portland schools for several weeks.
Drives and Fundraisers
The county organized and supported numerous drives, fundraisers, and benefits to support the war effort. A Red Cross War Fund drive, organized in January 1942, ambitiously sought to raise $50,000,000 to provide a fund for service to the armed forces and civilian protection. Dickey County's portion of that goal meant raising $1,200.
Special programs, which engaged the local community in time-honored traditions such as rabbit and fox hunts, raised money to support the local Red Cross chapter. Scrap drives were a popular way for people all over the country to contribute to the war effort. These drives helped the government gather materials to build ships and airplanes. A September 1942 newspaper article announced, "Dickey county will take time out to throw their scrap into the fight, and 'keep 'em firing-with junk!"
Dickey County helped soldiers on the frontlines through book and cigarette drives. During the war, Dickey County raised enough money to purchase 10,000 cigarettes for distribution overseas.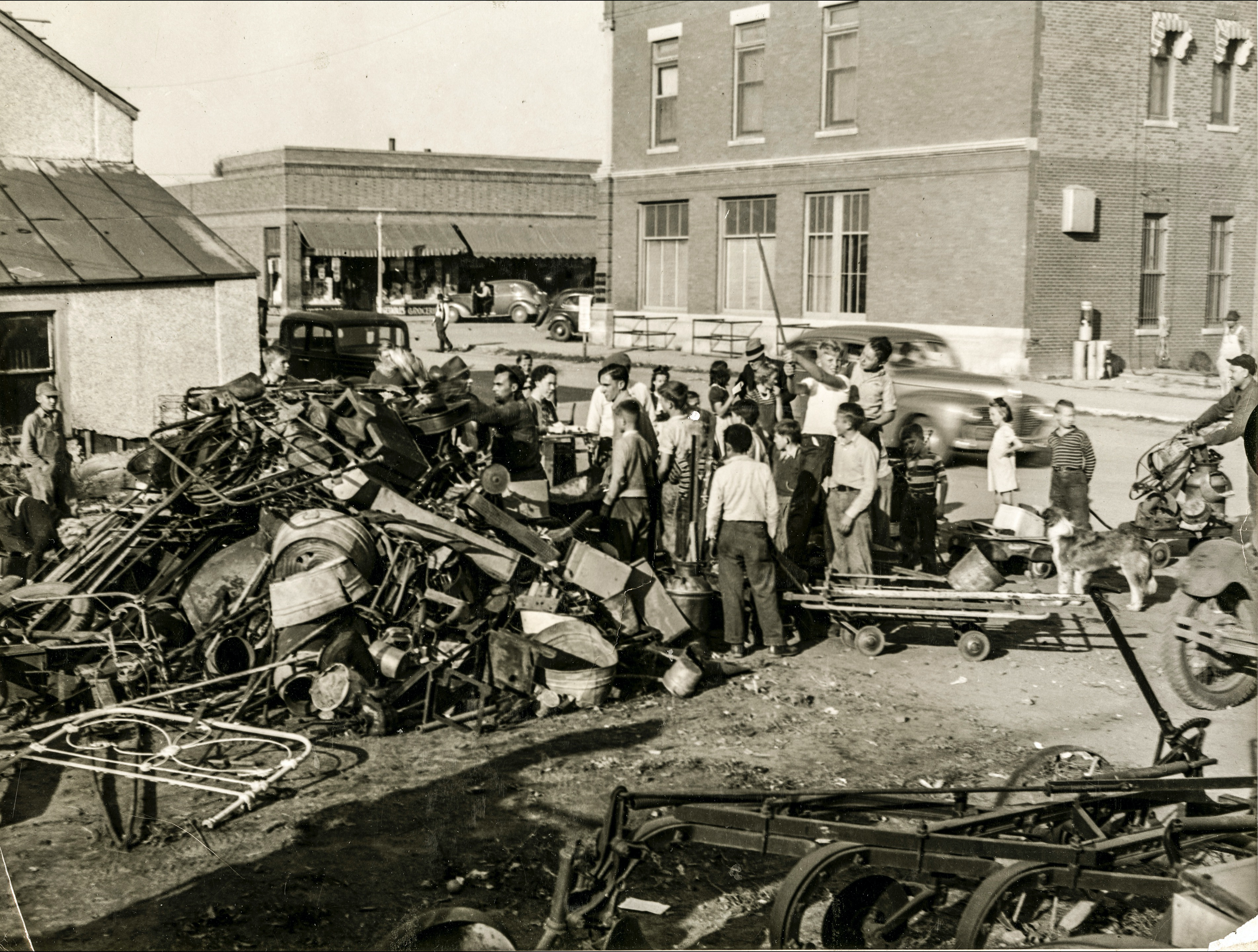 Military Experience
Training and Assignments
After his training in 1941 at King City, California, Slocumb trained in Taft, California, and then attended advanced aviation training at Stockton, California. After his graduation, Slocumb was commissioned on December 12, 1941, and assigned to a pursuit squadron in Everett, Washington. Later, Slocumb transferred to the 36th Bomb Squadron, based in Seattle, Washington. On February 3, 1942, Lieutenant Slocumb was assigned as a co-pilot in Tucson, Arizona.
On March 9, 1942, Slocumb received a short furlough. His family picked him up in Rapid City, South Dakota, where he ferried B-17 planes. His leave was shorter than expected, though, due to a late winter storm projected to hit the North Dakota area. Before returning to service at the end of his leave, Slocumb gave his younger brother, Jerry, his wristwatch. This visit marked the last time the Slocumbs saw Lyle.
Alaska and the Aleutian Islands
Slocumb was assigned to the 352nd Bomb Squadron at Spokane, Washington. In early June 1942, he transferred to the Aleutian Islands. On June 4, 1942, Slocumb co-piloted a B-17 Flying Fortress heavy bomber, alongside another B-17. Bad weather left the men flying through fog and freezing temperatures. The planes' radars picked up Admiral Kakuji Kakuta's Japanese carriers. The accompanying B-17 descended for a bomb run through the scattered fog but did not damage the Japanese fleet. Lieutenant Slocumb's B-17 descended to attack at a closer range. The plane targeted the Japanese cruiser, Takao. Right before releasing its bombs, Slocumb's plane exploded. There were no survivors.
The carrier fleet Slocumb's plane attacked participated in Japanese Operation MI. This operation included the failed attack on Midway Island and the attack on the Aleutian Islands.
Sacrifice and Honor
The attack on June 4 was Lieutenant Lyle Slocumb's first and last engagement. He paid the ultimate price to serve his country. To this day, he is remembered as a hero and admired greatly by his family. In honor of her brother, Janice and her husband, Leo Zimmerman, named one of their sons Lyle. Lyle Zimmerman followed his uncle's footsteps and served in the U.S. Air Force from 1967 to 1971. During his service, he completed a tour of duty in Vietnam, where he worked as an airborne radio operator.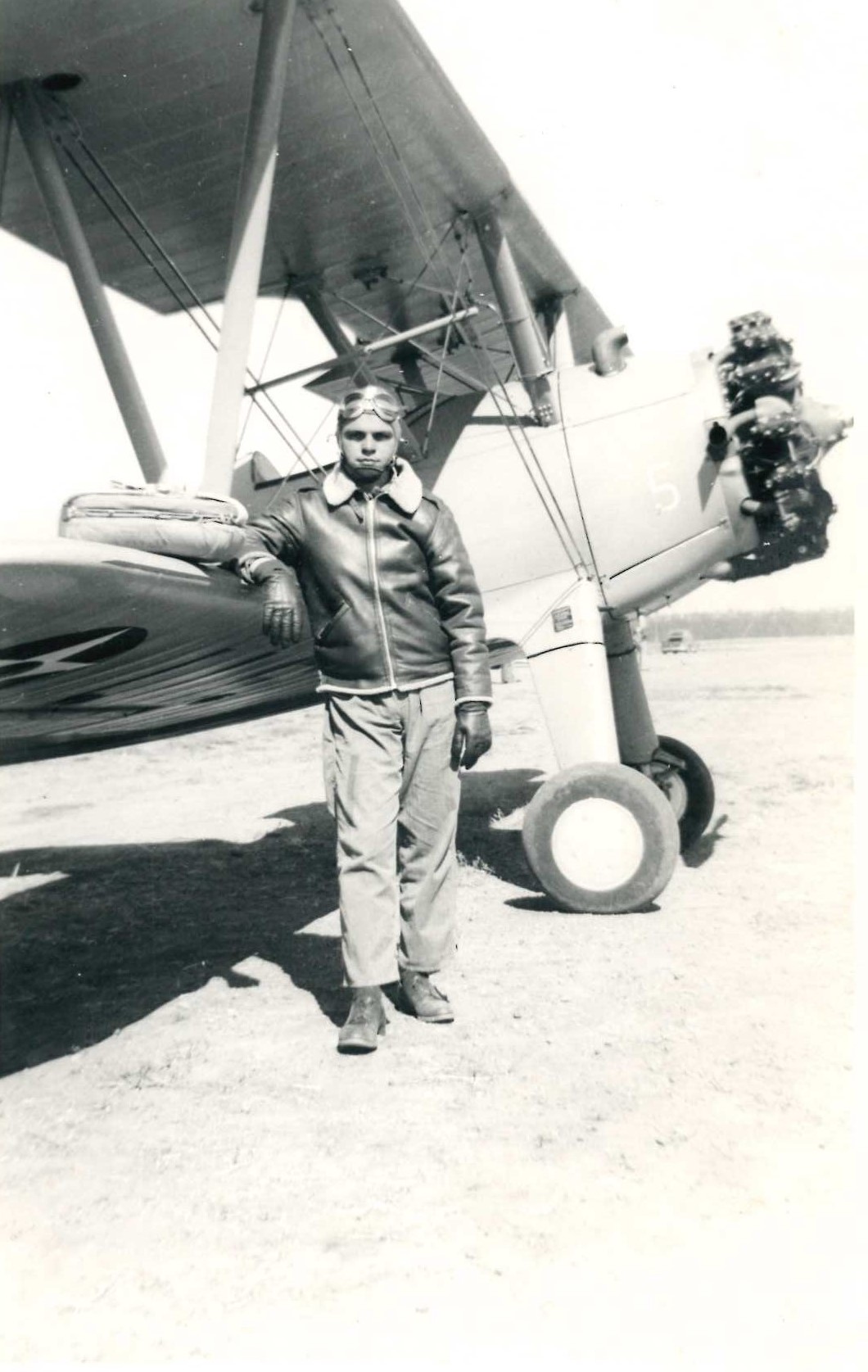 Eulogy
On June 4, 1942, his B-17 Flying Fortress attacked the Japanese cruiser Takao and went down in the Pacific Ocean.
The Slocumb family waited for any news, hoping that, like many others, that the airmen were safe and unable to communicate with their command. Sadly, this was not true, and Lieutenant Slocumb was officially reported deceased on December 4, 1946.
His family remembered him fondly. Lieutenant Slocumb's younger brother, Jerald, remembered swinging on a rope in a barn's hayloft and getting stuck. His brother teased him but ultimately helped him down.
Lieutenant Slocumb fought and died bravely, defending his country and following his dreams. For his sacrifice, he received the Air Medal and Purple Heart. He left behind his mother, father, and three siblings.
As men and women continue to fight for our freedom and the values our country holds, we remember and thank the veterans and other Silent Heroes who fought and died for the lives we have now. Rest in peace, Lieutenant Slocumb. Thank you for your service to the United States of America.
Lieutenant Lyle Slocumb is memorialized on the Courts of the Missing at the Honolulu Memorial at the National Memorial Cemetery of the Pacific in Honolulu, Hawaiʻi. His name also appears on the Memorial to the Missing in Anchorage, Alaska. In 1963, his mother also applied for a memorial marker to be placed in the Ellendale Cemetery in Ellendale, North Dakota.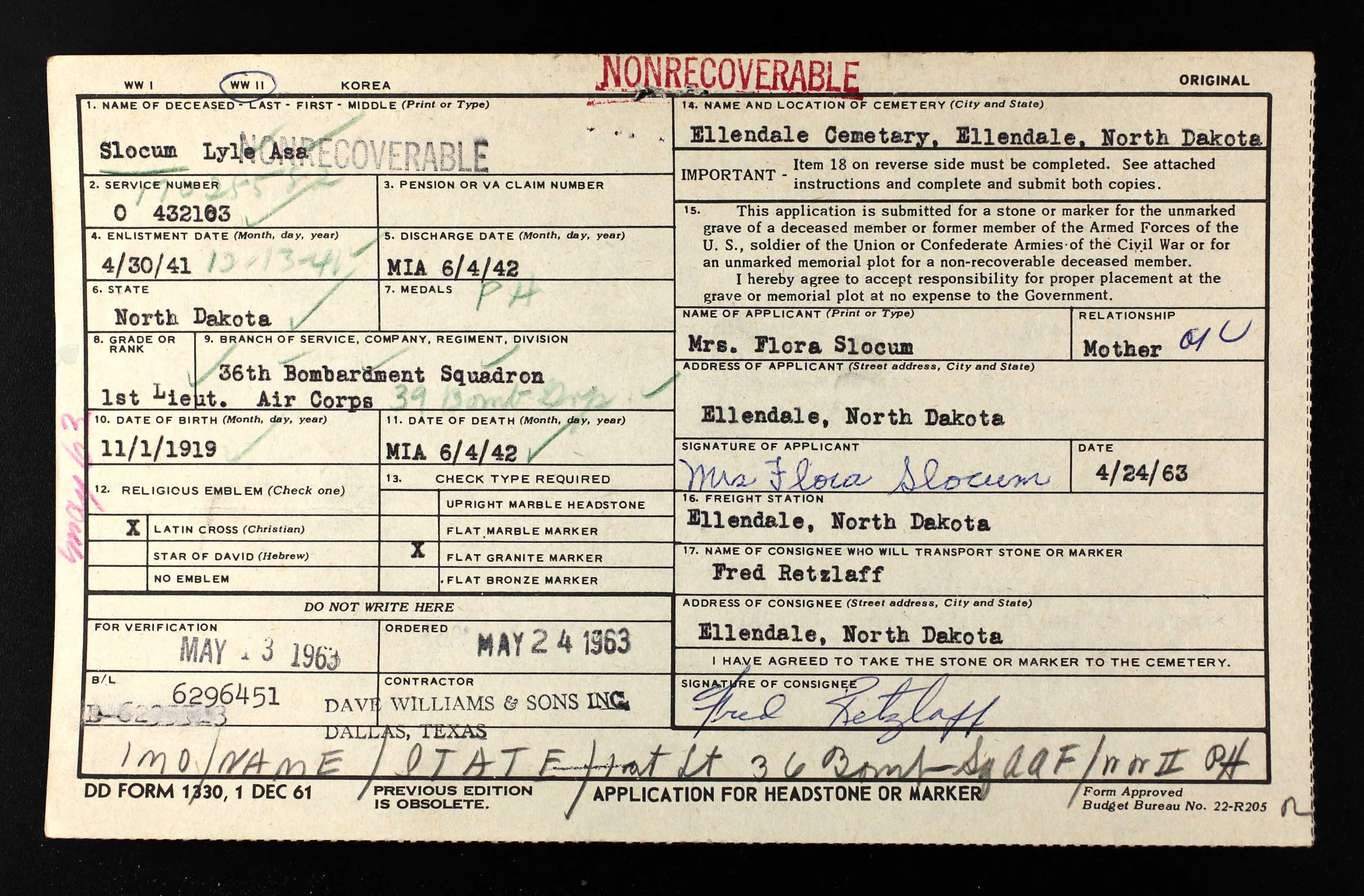 Reflection
When I began my research in the Sacrifice For Freedom®: World War II in the Pacific program two years ago, I did not take into account how much I would grow academically and emotionally from this project. I began my research by simply typing "Lyle Asa Slocumb" into the Google search bar. From there, I used anything that popped up and cross-referenced it with reliable sources such as U.S. Census records and primary sources.
After about a year of researching, knowing I would not be going to Hawaii in June 2020, I hit a wall in my research. Our local newspaper reached out to my teacher and me and asked if they could do a story on our research so far. Little did I know that that article would lead to a breakthrough in my research. A whole year after that breakthrough, I finally completed Lieutenant Slocumb's Silent Hero profile and wrote a eulogy to memorialize him. This task challenged my ability to put the feelings I felt and those of anyone who knew Lieutenant Slocumb on paper.
I got to then participate in the Sacrifice for Freedom®: World War II in the Pacific Student and Teacher Institute in Honolulu, Hawaiʻi. The experiences on this trip are something I will carry with me forever and the friendships I made with the incredible other students in this program. Some of the activities we were allowed to do are things that civilians do not normally get to do, and I am very grateful for everyone that worked to get us to do the things we did. Something that really impacted me was seeing Pearl Harbor, the USS Arizona Memorial, and the whole experience on the USS Missouri. These places really helped me learn about World War II and understand some of the thoughts and feelings that people impacted by the December 7 attack had.
The biggest thing that impacted me was the day of the eulogy readings at the National Memorial Cemetery of the Pacific. Lieutenant Slocumb's brother Jerry and his nephew, Lyle Zimmerman, attended the readings. It was impactful to meet them and listen to Jerry talk about his older brother at Lieutenant Slocumb's memorial site. It was very emotional for me, and connecting with the other students about why we were there on that emotional level made our experience that much more real. Listening to my peers read their eulogies memorializing made me really understand that every person has a story to tell. If we choose to forget, there will be no one left to remember the sacrifice they made.
Video created and provided by Pacific Historic Parks
Bibliography
Primary Sources
"Benefit Rabbit Hunts Nets Red Cross $31.00." Dickey County Leader, January 1, 1942, 1.
Elsen, Anna. Lyle Slocumb's Memorial Marker. Photograph. May 12, 2020.
"Farms Here To Increase Foods." Dickey County Leader, December 18, 1941, 1.
"Get Army Call." The Bismarck Tribune, April 25, 1941, 8.
"Local Youth Gets Bravery Award." Dickey County Leader, September 17, 1942, 1.
"Lt. Lyle Slocum Is Assigned to Bomber." Dickey County Leader, February 12, 1942, 1.
Lyle A. Slocumb's high school record. Monango High School, 1934–1938.
"Lyle A. Slocum." World War II and Korean Conflict Veterans Interred Overseas. ancestry.com.
"Lyle A. Slocum." World War II Army Enlistment Records, 1938–1946. ancestry.com.
"Lyle Asa Slocum." Headstone Applications for Military Veterans, 1925-1970. Digital Images. ancestry.com.
"Missing in Action." Dickey County Leader, June 18, 1942, 1.
"Money Collected Here Buys Many Cigarettes." Dickey County Leader, March 23, 1944, 1.
"Need All-Out Aid for N.D. Harvest." Dickey County Leader, August 13, 1942, 1.
North Dakota. Dickey County. 1920 U.S. Census. Digital Images. ancestry.com.
North Dakota. Dickey County. 1925 State Census. Digital Images. ancestry.com.
North Dakota. Dickey County. 1930 U.S. Census. Digital Images. ancestry.com.
"Plan Drive for Scrap Salvage." Dickey County Leader, September 10, 1942, 1.
The Snitcher. State Normal and Industrial School yearbook, 1939. Coleman Museum. Internet Archive. Accessed November 11, 2020. archive.org/details/1939Snitcher.
"Second Drive for Books Under Way." Dickey County Leader, February 4, 1943, 1.
Slocumb Family Photographs. c. 1935–1942. Courtesy of the Slocumb Family.
Slocumb, Jerry. Personal interview with author. September 2, 2020.
Streeter, Mrs. Geo. "Monango." Dickey County Leader, December 10, 1942, 6.
U.S. War Department. World War II Honor List of Dead and Missing: State of North Dakota. Washington, D.C.: U.S. Army, June 1946. National Archives and Records Administration. www.archives.gov/research/military/ww2/army-casualties/north-dakota.html.
"War Fund Drive Opens Here Jan. 2." Dickey County Leader, January 1, 1942, 1.
"World War I-II Gold Star Boys." Service Record Book of Men and Women of Dickey County, V.F.W. Auxiliary, Ellendale, North Dakota and American Legion Auxiliary, Oakes, North Dakota, 1948, pp. 6–42.
Zimmerman Family Photographs. 1970-1971. Courtesy of the Zimmerman Family.
Zimmerman, Jim and Eileen. Personal interview with author. May 30, 2020.
Secondary Sources
"1LT Lyle Asa Slocum." Find A Grave. Updated October 2014. Accessed November 11, 2020. www.findagrave.com/memorial/12063274/lyle-asa-slocum#source.
"B-17E Flying Fortress, Serial Number 41-9084." Pacific Wrecks. Updated February 14, 2020. Accessed November 11, 2020. www.pacificwrecks.com/aircraft/b-17/41-9084.html.
Ellendale, North Dakota: 125th Anniversary, 1882–2007. Ellendale History Book Committee, 2007.
Garfield, Brian. Thousand-Mile War: World War II in Alaska and the Aleutians. Anchorage: University of Alaska Press, 2010.
"Lyle A. Slocum." American Battle Monuments Commission. Accessed November 11, 2020. www.abmc.gov/decedent-search/slocum%3Dlyle.
"Section 2: World War II." North Dakota: People Living on the Land. Accessed November 11, 2020. www.ndstudies.gov/gr8/content/unit-iv-modern-north-dakota-1921-present/lesson-4-alliances-and-conflicts/topic-3-experience-war/section-2-world-war-ii.
Editor's Note: When Slocomb entered the military, all records spell his last name as "Slocum." This accounts for the discrepancy in the primary sources.