Nurse Mary Gertrude Smith Boaz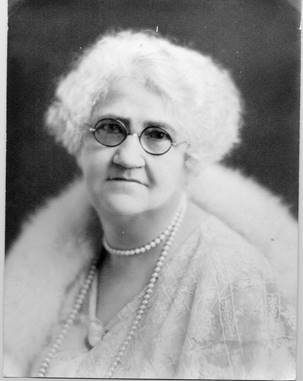 Unit:

Base Hospital 87

Date of Birth:

October 26, 1880

Entered the Military:

May 21, 1918

Date of Death:

January 21, 1956

Hometown:

Friendship, Tennessee

Cemetery:

Section MM, Site 153.

Nashville National Cemetery, Madison, Tennessee
Contributed by Mrs. Whitney Joyner
Northeast Middle School
2017–2018
Before the War
Mary Gertrude Smith was born on October 26, 1880, in Friendship, Tennessee to Dr. Richard Filmore Smith and Mrs. Alice Buckley Smith. She was one of nine children, five of whom died in infancy and one of whom died when he was 26 years old. Her father was originally a farmer, but decided to pursue a career as a doctor. In 1888, Richard Filmore Smith attended Vanderbilt Medical College. Smith's mother was a gifted musician, very well-educated, and came from a prominent family in Henderson County, Tennessee. Throughout her life, Mary Smith went by the name of Gertrude.

In 1885, when Gertrude was five years old, her father purchased the family home where he had been born. In family records, Gertrude's sister, Irene, described it as a "stately old home, with great roomy rooms, cool porches, and galleries." One night, their home caught fire and burned to the ground. There was no insurance. Dr. Smith built a small cottage on the property in its place.

When Gertrude was ten, her family moved to Deport, Texas, where her father practiced medicine. The Smith children grew up in a loving home, surrounded by books, music, and horses. As a small town physician, Dr. Smith often worked at all hours, and gave medical care to those less fortunate, regardless of their ability to pay.

In 1897, tragedy struck the Smith family, when Gertrude's father died. According to an account written by Gertrude's sister, "We moved to Texas on May 2, 1891 and located at Deport, Lamar County. After six years of very successful practice, in which he gave all his time and strength to his profession, his health failed. His family persuaded him to go to Paducah, Kentucky, for a visit and rest with his parents. He became worse and at the home of his parents he lingered for some weeks and died January 27, 1897." Following Dr. Smith's death, the family relocated to San Antonio, Texas.
Gertrude traveled to Cuba as a missionary from 1902 to 1910. In 1910, she returned home from her mission work in Cuba due to health reasons, and once recovered, took up nursing. She was the third generation in her family to pursue a career in the medical field. While studying nursing, she lived with her mother in San Antonio, and enlisted as a U.S. Army Nurse on May 21, 1918.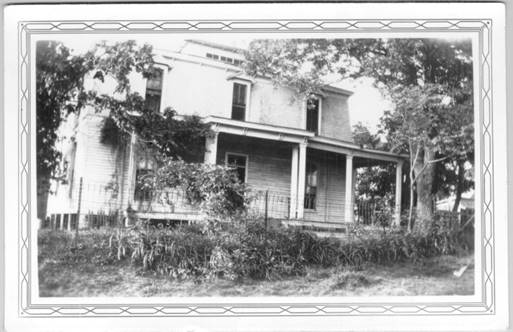 Military Experience
The Army Nurse Corps
The Army Nurse Corps (ANC) was established in 1901, following the Spanish American War. During the Spanish American War, nurses were recruited to help combat disease and epidemics. The contributions of these nurses made it apparent that there was a need for a permanent nurse corps.
By the time the U.S. entered World War I in 1917, U.S. Army nursing assignments had expanded from three locations to six, including adding a base in San Antonio, Texas, where Smith lived. To increase their numbers, articles ran in newspapers and publications across the country, describing an urgent need for nurses to serve in Army hospitals.
By November 1918, ANC numbers exploded from just over 400 nurses, to over 21,000 officers, 10,000 of whom were serving overseas. According to the Army Nurse Corps Association, "it is estimated that one-third of all American nurses had served in the Army." These nurses included African Americans, though segregation policies delayed their service until after the armistice was signed.
Nurses in World War I served in a variety of venues, including: base hospitals, aviation stations, recruitment camps, and general hospitals. Smith was stationed at base hospitals and mobile stations including Fort Sam Houston, Texas (March to September 1918), Camp Beauregard, Louisiana (October 1918), a mobile station in New York (November 1918).
Toul, France
As noted in military records, Smith served overseas at her own request. She is sailed from Hoboken, New Jersey to France on November 28, 1918 on the SS Mongolia, a vessel reconfigured at the start of the war to transport troops and medical personnel. Though the armistice was signed November 11, 1918, sick and wounded soldiers continued to arrive at base hospitals through November and December.
Smith served alongside other medical personnel at Base Hospital 87 in Toul, France. During the war, two crucial operations took place in this sector: the St. Mihiel Offensive and the Meuse-Argonne Offensive. Patients at Base Hospital 87 ranged from slightly wounded to seriously wounded, and included psychiatric cases, influenza patients, and men suffering gas exposure. In June 1919, Smith returned home, continuing her service at Fort Sam Houston and Fort Bliss, Texas before being discharged on May 1, 1920.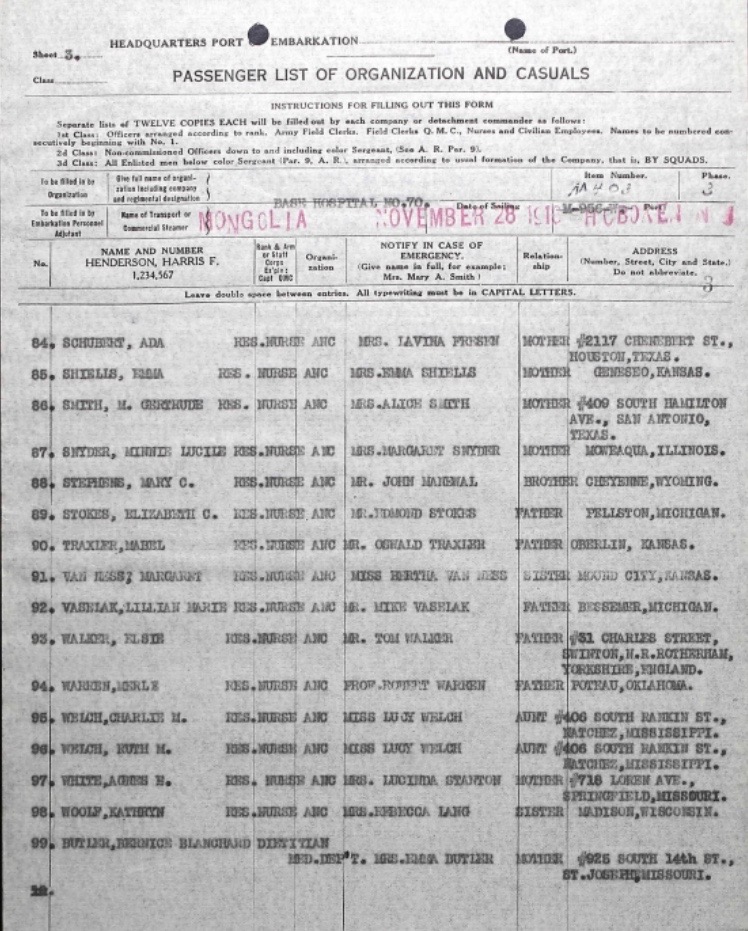 Veteran Experience
Following the war, Smith continued her work as a nurse in San Antonio, Texas. In 1922, Gertrude's mother, Alice Buckley Smith, died. Following her mother's death, Gertrude moved to Delhi, California and worked as a nurse. Sometime between 1922 and 1940, she moved to Los Angeles, California, becoming an evangelist and missionary in the area. It is unclear as to why she moved to Los Angeles, but she did have an aunt living in the area who was a prominent businesswoman and social figure in Los Angeles.
In 1941, Smith still lived in Los Angeles, California, where she applied for Social Security. In 1950, she returned to her birth state and married Reverend John Luther Boaz, in Dickson, Tennessee. Rev. Boaz was a widower who pastored a local Nazarene Church. According to their wedding announcement, John and Gertrude has been acquaintances for many years, having first met at Trevecca College and later during missionary work in Cuba.
On February 6, 1954, after only a few short years of marriage, tragedy struck Smith again when her husband died. Following the death of her husband, Smith remained in Dickson, eventually residing at the Brownwood Nursing Home, until her death on January 21, 1956. She died of a heart blockage.
Almost nine years to the day prior to her death, on January 22, 1947, in Los Angeles, Smith wrote out an inscription for her grave marker that she wanted her family to file away. In it she wrote,
M. Gertrude Smith.
1880-
Missionary to Cuba 1902-10.
Veteran W.W. I A.N.C. 1918-20.
Missionary U.S.A. 1921-
This inscription is to inspire every passer by to help make a better world-
pick up the trash where I dropped it.
Also that my influence may live on after death.
M.G. Smith
1-22-47
L.A. Calif.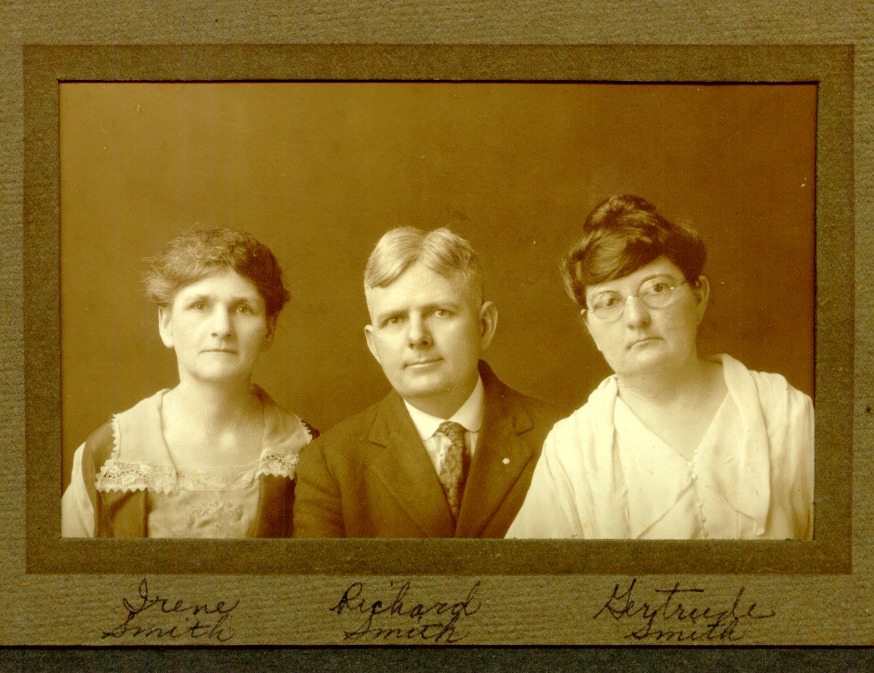 Commemoration
When looking at service and sacrifice in war, it is common to think of the hundreds of thousands of soldiers who fought on the battlefields. Unfortunately, we do not always remember the nurses and other medical personnel who served alongside them. Medical staff often worked under extreme conditions. They treated wounds, infections, and burns, and they cared for patients suffering from emotional and psychiatric conditions.
Nurses in World War I played a vital role in the placement and future advancement of women in the military. They served as pioneers who demonstrated that women were not only as capable as their male counterparts, but also an invaluable asset to the military and their country.
While the story of Nurse Mary Gertrude Smith Boaz may be one of the forgotten ones, it is important that she be remembered for the crucial role she and countless other nurses played during World War I. Upon her death, Smith was buried at Nashville National Cemetery in Madison, Tennessee. She is one of only six nurses from World War I interred there.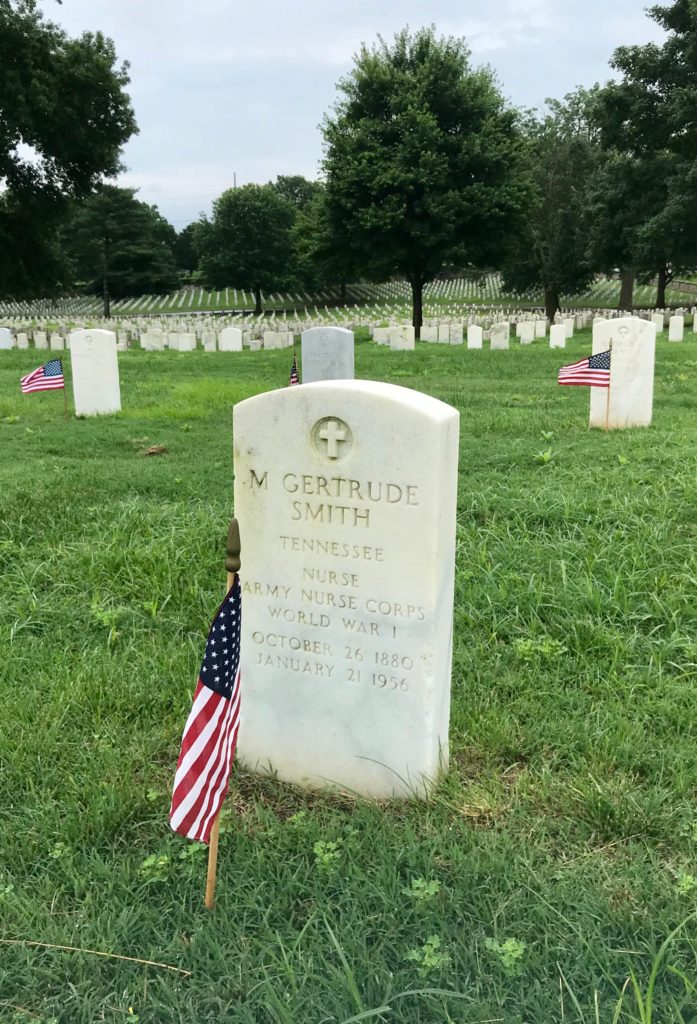 Bibliography
Army Medical School; Records of the Surgeon General's Office, 1917–1927, Record Group 112 (Box 20); National Archives at College Park, College Park, MD.
Bradford, R. "Dr Richard Filmore Smith (1856–1897)." Find A Grave. Last modified July 21, 2015. Accessed February 12, 2018. https://www.findagrave.com/memorial/149608240/richard-filmore-smith#.

Bradford, R., and Lynna Kay Shuffield. "Mary Gertrude Smith Boaz (1880–1956)." Find A Grave. Last modified May 13, 2015. Accessed February 12, 2018. https://www.findagrave.com/memorial/146419964/mary-gertrude-boaz.
Guillot, Antonin. "The American Camp at Allerey (1918–1919)." World War I Document Archive, Brigham Young University. Last modified 1999. Accessed June 15, 2018. http://net.lib.byu.edu/~rdh7/wwi/comment/Allerey/Allerey03e.html.

"Highlights in the History of the Army Nurse Corps." U.S. Army Medical Department, Office of Medical History. Last modified June 6, 2009. Accessed June 15, 2018. http://history.amedd.army.mil/ancwebsite/highlights/chrono.html.
Jensen, Kimberly. Mobilizing Minerva: American Women in the First World War. Urbana: University of Illinois Press, 2008.

Jernigan, Rev. Charles Brougher. Pioneer Days of the Holiness Movement in the Southwest. Kansas City: Pentecostal Nazarene Church Publishing House, 1919. https://www.lcoggt.org/Jernigan/pioneer_days_of_the_holiness.htm.
Los Angeles. California. 1940 U.S. Census. Digital Images. http://ancestry.com.
Lynch, Colonel Charles, Colonel Joseph H. Ford, and Lieutenant Colonel Frank W. Weed. Operations Contemporaneous with the Meuse-Argonne Operation. Washington, Government Printing Office, 1925. http://history.amedd.army.mil/booksdocs/wwi/fieldoperations/default.htm.
"Out of Town Death Notices- Boaz." The Tennesseean, January 23, 1956. Newspapers.com (111595205).
"Red Cross Nurse Back." San Antonio Evening News, June 23, 1919. Newspapers.com (39261639).
San Antonio. Texas. 1920 U.S. Census. Digital Images. http://ancestry.com.
Smith Family Photographs. 1880–1947. Courtesy of the Richard Bradford.
Smith, M. Gertrude. National Cemetery Administration Grave Locator. https://m.va.gov/gravelocator/index.cfm.
Smith, William Thomas, and William Alexander Smith. Family Tree Book, Genealogical and Biographical, Listing the Relatives of General William Alexander Smith and of W. Thomas Smith. Los Angeles: W.T. Smith, 1922. Allen County Public Library Genealogy Center (31833014187972). https://archive.org/details/familytreebookge00insmit.
Speer, William S. Sketches of Prominent Tennesseans: Containing Biographies and Records of Many of the Families Who Have Attained Prominence in Tennessee. Nashville: A.B. Travel, 1888. Library of Congress (6343263). https://archive.org/details/sketchesofpromin01spee.
Vane, Colonel Elizabeth A. P. and Sanders Marble. "Contributions of the U.S. Army Nurse Corps in World War I." The Army Nurse Corps Association, Inc. Last modified 2018. Accessed June 15, 2018. https://e-anca.org/History/Topics-in-ANC-History/Contributions-of-the-US-Army-Nurse-Corps-in-WWI.
"US Army WWI Transport Service, Passenger Lists, page 221" Digital image. Fold 3 by Ancestry. http://ancestry.com.
War Diary; Records of the Surgeon General's Office, 1917–1927, Record Group 112 (Box 42); National Archives at College Park, College Park, MD.

War Diary, 1918–1919; Records of the Surgeon General's Office, 1917–1927, Record Group 112 (Box 1); National Archives at College Park, College Park, MD.
American Red Cross Nurses in parade after the ceremony of naming a Paris street…. Photograph. July 4, 1918. National Archives and Records Administration (111-SC-14967-ac). Image.