Private Moses Vanderhorst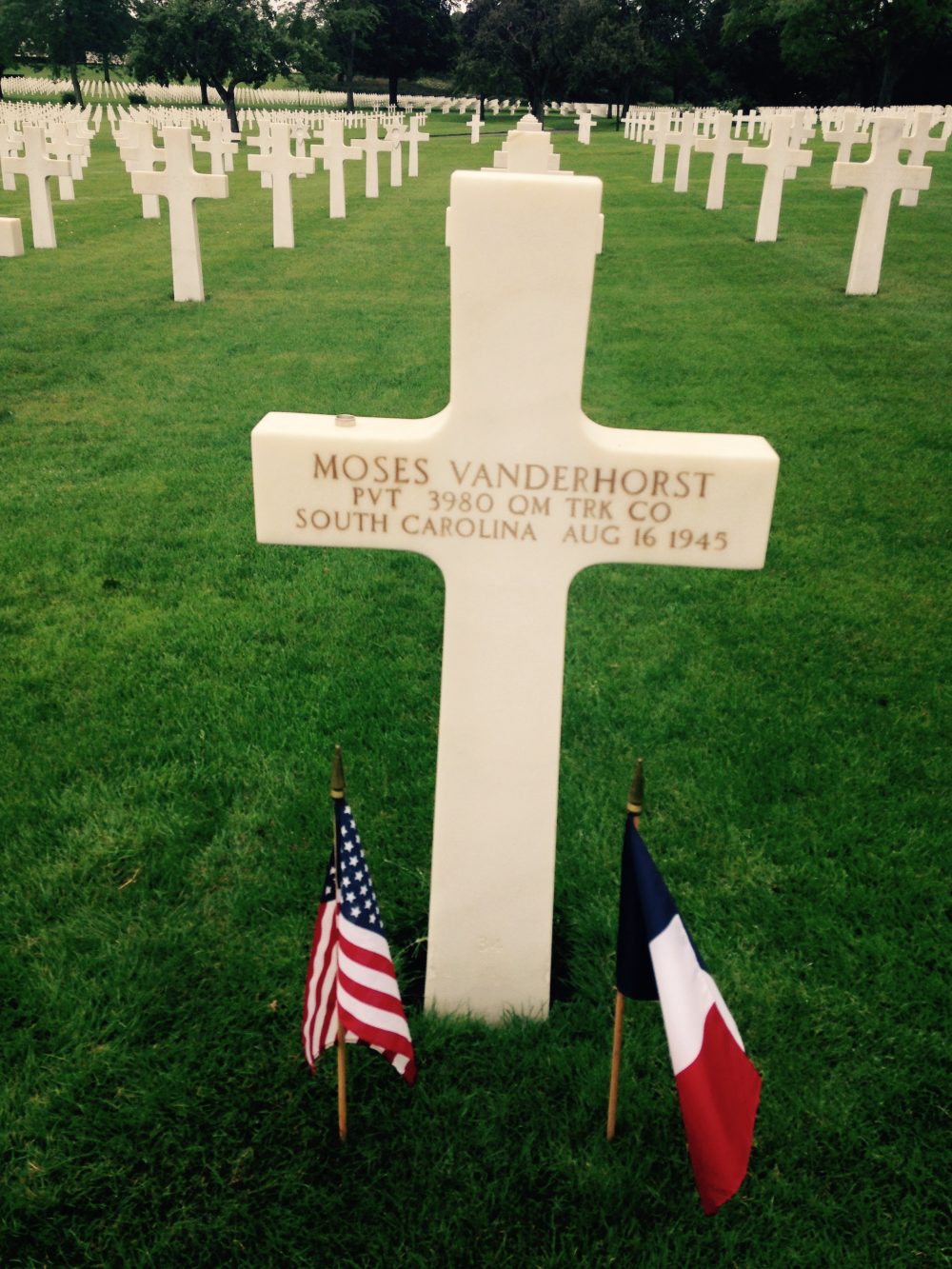 Unit:

6th Combat Engineer Battalion, 3980th Quartermaster Truck Company

Service Number:

34846253

Date of Birth:

August 15, 1919

Entered the Military:

October 23, 1943

Date of Death:

August 16, 1945

Hometown:

Charleston, South Carolina

Place of Death:

Rheinau, Germany

Cemetery:

Plot F, Row 13, Grave 34.

Lorraine American Cemetery, Saint-Avold, France
Contributed by Dunn Woods
Alston Middle School
2014-2015
Early Life
Moses Vanderhorst was born in Charleston, South Carolina, in 1919. He received a limited education, attending only grammar school. A 1930 census revealed that he lived in an extended kin network on Hampton Plantation where his mother, Susie V. Lee, worked as a domestic.
Though Susie Lee was Vanderhorst's mother, the census records indicated that Daffney Vanderhorst, an aunt, age 45, was the head of the household. A letter from Eliza Lucas Pinckney to Harriott Rutledge, the wife of the plantation owner, described Daffney as "willing and handy."
Living with Daffney were her two younger sisters, Nancy, 40, and Maggie, 35, and Daffney's daughter Margaret, 13. Additionally, Daffney took care of two nephews, Moses, 17, and Edward, 20, and a granddaughter, Mary Lee, 16. Susie V. Lee is not listed in Daffney's household, however, military records indicate that she resided on the plantation as well. Societal conditions in the 1930s presented African-American males with very few opportunities for social and economic mobility. Consequently, Vanderhorst worked as a day laborer for the local lumber company.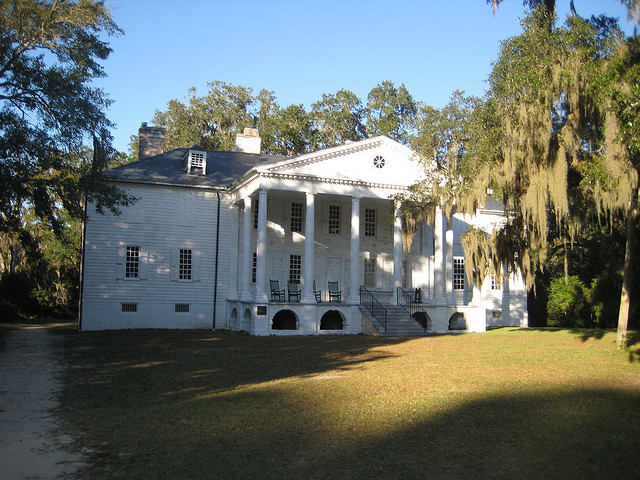 Military Experience
Moses Vanderhorst was drafted into the U.S. Army on October 23, 1943. His conscription mandated that he serve for the rest of the war or any "other emergency" as the President saw fit. Given his limited education and his race, he performed semi-skilled jobs, such as a driver of trucks, taxis, and tractors. He may have been called upon to act as a chauffeur from time to time.
Serving in the Quartermaster Corps, Vanderhorst provided the Army support in a myriad of ways—managing supplies, organizing food, and keeping up with petroleum and water. Vanderhorst's unit was "the muscle," doing whatever was necessary to keep equipment in working order.
Vanderhorst's segregated African-American unit, the 3980th Quartermaster Truck Company, was a part of the 69th Quartermaster Battalion. The 69th Quartermaster Battalion gave manual labor support in the Sicilian and Italian Campaigns of early June, prior to D-Day. After this, they would support the Allies in southern France in late 1944 and early 1945.
The U.S. military was segregated during World War II. African Americans were fighting for a "double victory." They sought victory over the scourge of Nazism and fascism, but they also wanted victory over the tyranny of racial oppression in the United States. There was tremendous irony in African-Americans fighting in the "eternal struggle for freedom" on distant shores, while it was noticeably absent in their own lives. The calls for desegregation of troops would be answered in July 1948 when President Harry S. Truman issued Executive Order 9981, which desegregated the U.S. military.
The 69th Quartermaster Battalion was stationed in Germany during the first week of April 1945. Four months later, in Rheinau, Germany, Vanderhorst was killed in a vehicle accident in which he suffered fourth-degree burns on August 16.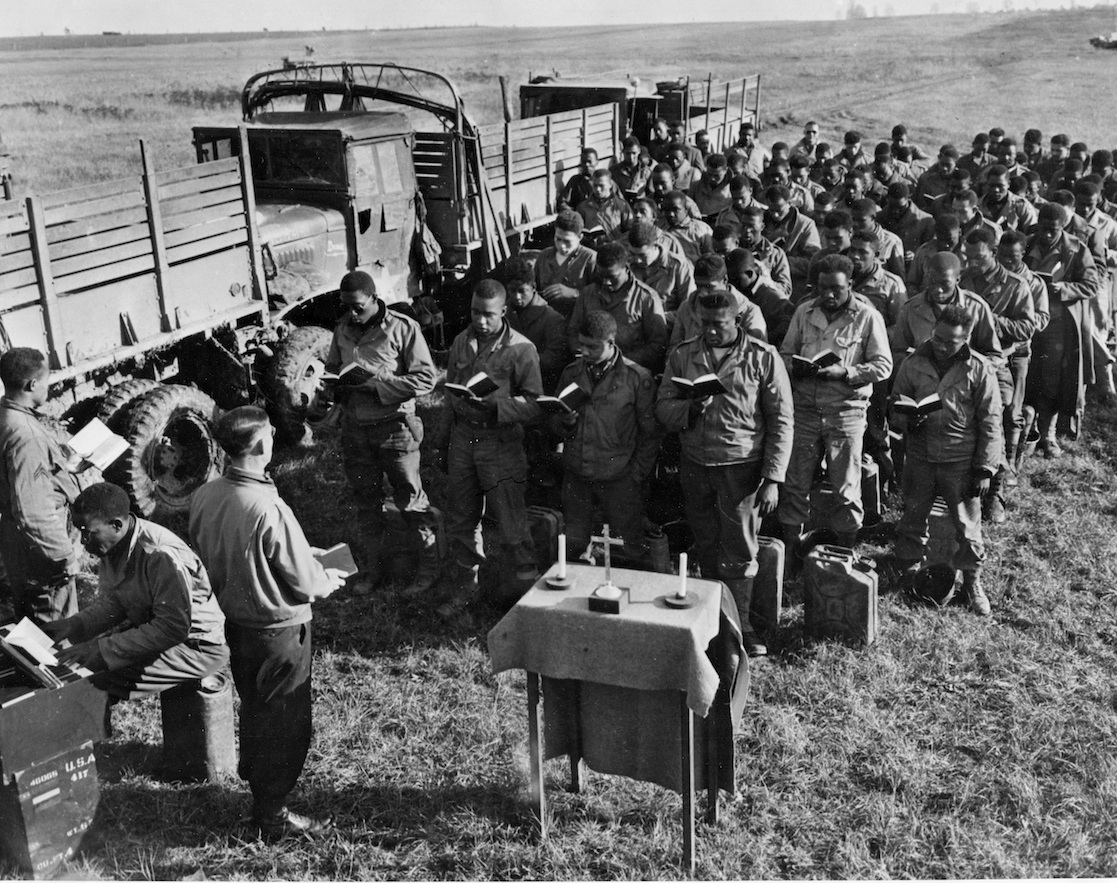 Eulogy
Vanderhorst's mother, Susie Lee, was proud of her son's valor and courage as she made the decision to have his body proudly interred in an overseas cemetery with the other heroes of war. She could neither read nor write, so the details had to be read to her. Her last, physical memory of his war life was a ring that was found in his personal effects.
The government sent her a letter asking her what she wanted to become of this ring. Ms. Lee's designee, Archibald Rutledge, Jr. of Hampton Plantation, wrote that she "would very much appreciate" the return of the ring.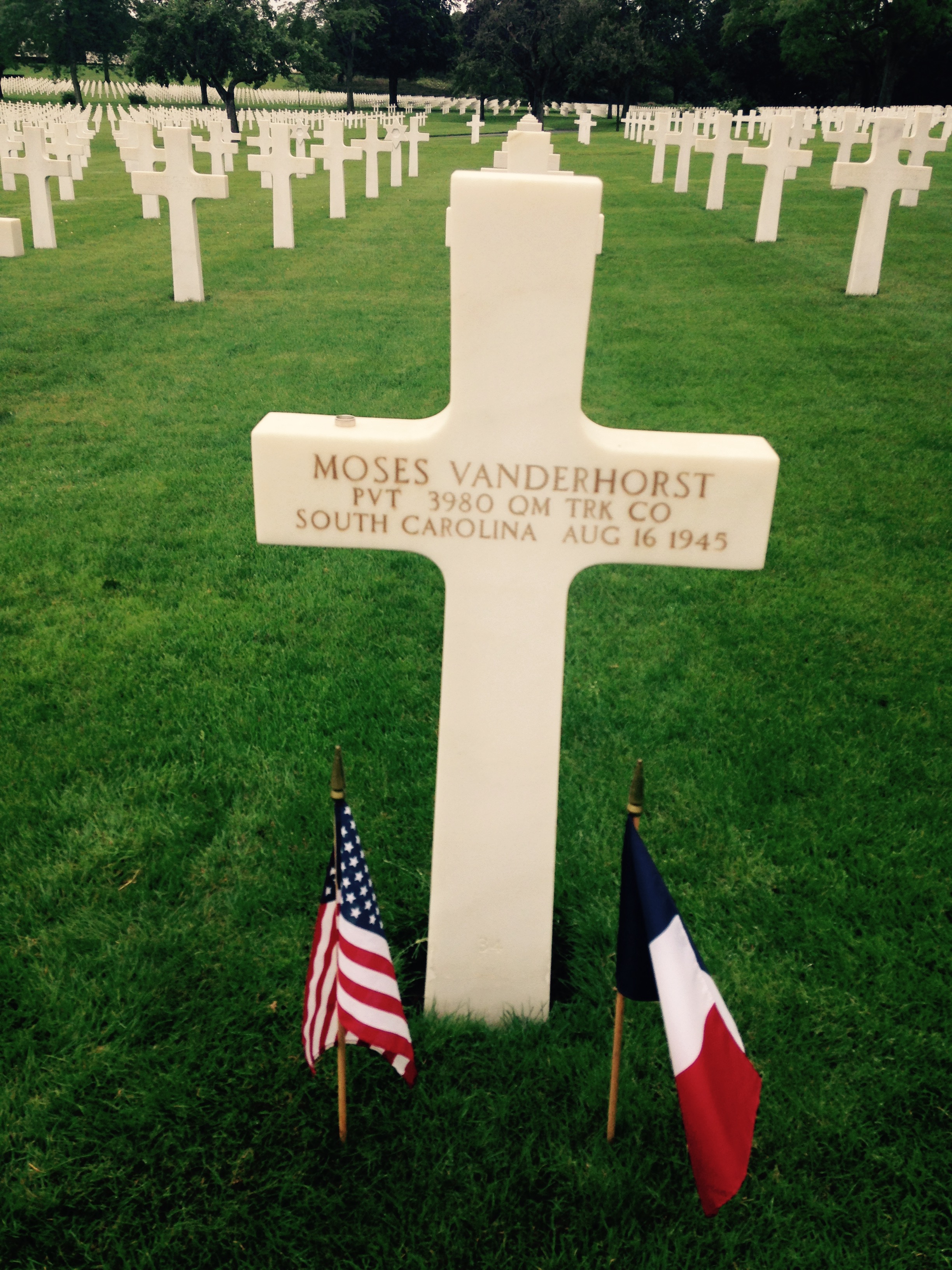 Reflection
Bibliography
"69th Transportation Battalion." United States Army Transportation Corps. Accessed April 25, 2014. www.transportation.army.mil/history/documents/69th%20Trans%20Bn.pdf.
3980th Quartermaster Truck Company; Records of the Adjutant General's Office, World War II Combat Operations Report 1941-1948, Record Group 407 (Box 18066); National Archives at College Park, College Park, MD.
Blumenson, Martin. Eisenhower. New York: Ballantine Books, 1972.
Gates, Henry Louis. "What Was Black America's Double War?" The Root. May 24, 2013. Accessed August 15, 2015. www.theroot.com/articles/history/2013/05/double_v_campaign_during_world_war_ii_what_was_it.3.html.
"Moses Vanderhorst." American Battle Monuments Commission. Accessed November 12, 2014. www.abmc.gov/search-abmc-burials-and-memorializations/detail/WWII_49519#.VdTl_vlViko.
Moses Vanderhorst, Individual Deceased Personnel File, Department of the Army.
Moses Vanderhorst, Official Military Personnel File, Department of the Army, RG 319, National Archives and Records Administration – St. Louis.
Pinckney, Eliza Lucas. ed. Letterbook of Eliza Lucas Pinckney: 1739-1762. Chapel Hill: UNC Press, 1972.
Records for Moses Vanderhorst; World War II Army Enlistment Records, 1938-1946 [Electronic File], Record Group 64; National Archives at College Park, College Park, MD [retrieved from the Access to Archival Databases at aad.archives.gov/aad/series-description.jsp?s=3360&cat=WR26&bc=,sl, December 1, 2014].
South Carolina. Charles County. 1930 U.S. Census. Digital images. ancestry.com.
This profile was researched and created with the Understanding Sacrifice program, sponsored by the American Battle Monuments Commission.