Private Percy Louis Rancourt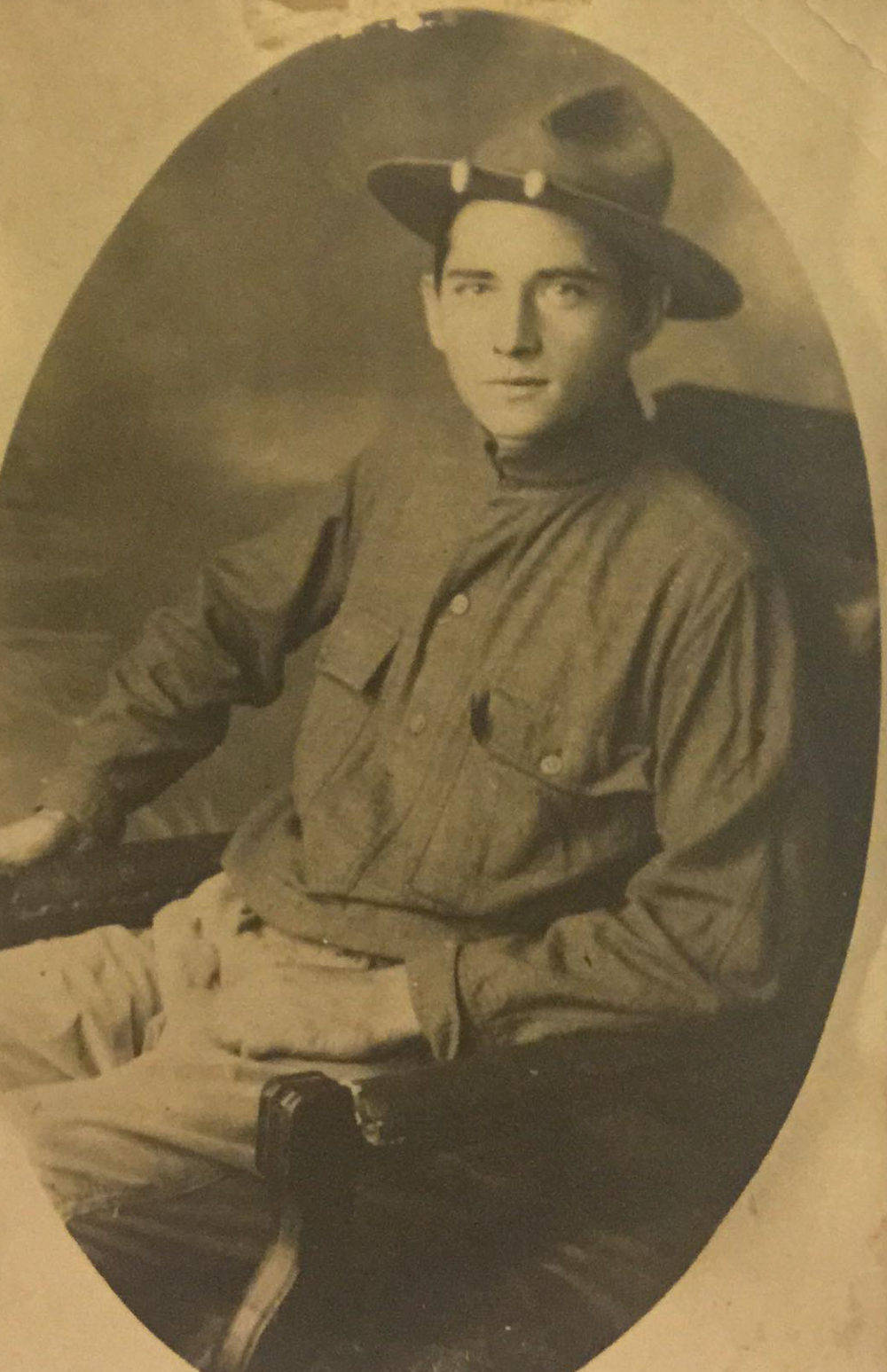 Unit:

5th Division, 14th Machine Gun Battalion, Company B

Date of Birth:

October 5, 1897

Entered the Military:

March 23, 1914

Date of Death:

November 17, 1960

Hometown:

North Vassalboro, Maine

Cemetery:

Plot V, 5344.

Togus National Cemetery, Chelsea, Maine
Contributed by Mr. Shane Gower
Marancook Community High School
2017–2018
Before the War
On October 5, 1897, Percy Louis Rancourt was born in Fairfield, Maine to parents Fred and Lucy Rancourt. His mother was born in Canada and his father was born near Rangeley, Maine.
The family moved frequently when he was a child. For a period of time they lived in New Hampshire, Fairfield, Maine and North Vassalboro, Maine. By age 12, Rancourt lived with his parents and two siblings, Frank and Lillian, in Rangeley, Maine, where his father owned a barbershop.
Military Experience
Rancourt was 16 years old when he enlisted in the U.S. Army National Guard on March 23, 1914. On June 5, 1917, six weeks after the United States declared war on Germany, Rancourt was mustered into service and ordered to report to Camp Keyes in Augusta, Maine. Rancourt served in Company B of the 14th Machine Gun Battalion of the 5th Division, also known as the Red Devils, in part due to the red diamond patch they chose for their insignia.
By May 1, 1918, all infantry units of the 5th Division were assembled in France. At the end of May, the 5th Division was declared ready for introduction to combat. The Red Devils trained with the French 7th Army in June and then relieved French troops in the St. Die sector near the town of Frapelle, which was held by the Germans.
Orders to Attack
On August 17, 1918, the 5th Division was directed to seize Frapelle, France, and reduce the German intrusion into the Allied line. The men succeeded and the Red Devils quickly organized and defended the new positions in spite of numerous German counterattacks and heavy shelling over the next three days.
On August 23, the Red Devils were relieved and given some time to rest. In September, the 5th Division received orders to attack in a sector on the southeast of the St. Mihiel offensive. During the Battle of St. Mihiel on September 12 to 15, the Red Devils maintained their position in spite of counterattacks and artillery fire.
The 5th Division moved north on October 5 to assemble near Montfaucon. On October 11 they received orders to attack and clear the enemy from a small patch of woods called the Bois des Rappes as part of the Meuse-Argonne Offensive. During the next 11 days, the Red Devils saw some of the toughest fighting of the war as they fought against the strongly fortified German positions.
Finally, on October 21, the Red Devils succeeded. After four days of rest behind the lines, they returned on October 26 to force a crossing of the Meuse River.
The Red Devils were one of ten American divisions who remained in Europe after the Armistice. Stationed in Luxembourg and southeastern Belgium, they guarded the lines of communications for the occupation troops in Germany. The Red Devils returned to the United States in summer 1919 and the 5th Division was deactivated on October 4, 1921, at Camp Jackson, South Carolina. Rancourt continued to serve in the U.S. Army at Fort Williams in Maine and was honorably discharged on March 24, 1926.
Veteran Experience
When Rancourt returned to civilian life, he found the adjustment to be difficult. Like many soldiers who experienced the horrors of warfare on the western front, Rancourt struggled to integrate back into the peace and tranquility of rural Maine. In many ways, he never completely re-integrated.
Like his father, Rancourt found work as a barber. He lived in Natick, Massachusetts for a period of time where he married Dorothy Harper on April 17, 1926. Shortly thereafter, they moved to Solon, Maine, and had their first child, William. They had two more children, Roberta and Jacqueline, and divorced after seven years of marriage. Rancourt and his son moved in with his parents while the other two children lived with their mother.
Rancourt found work as a banker in Solon and remained in the banking industry for the duration of his career. In 1960, Rancourt was diagnosed with a cancerous tumor in his spine. He died from a blood clot that developed during the operation to remove the tumor at the Togus Veterans Hospital in Chelsea, Maine.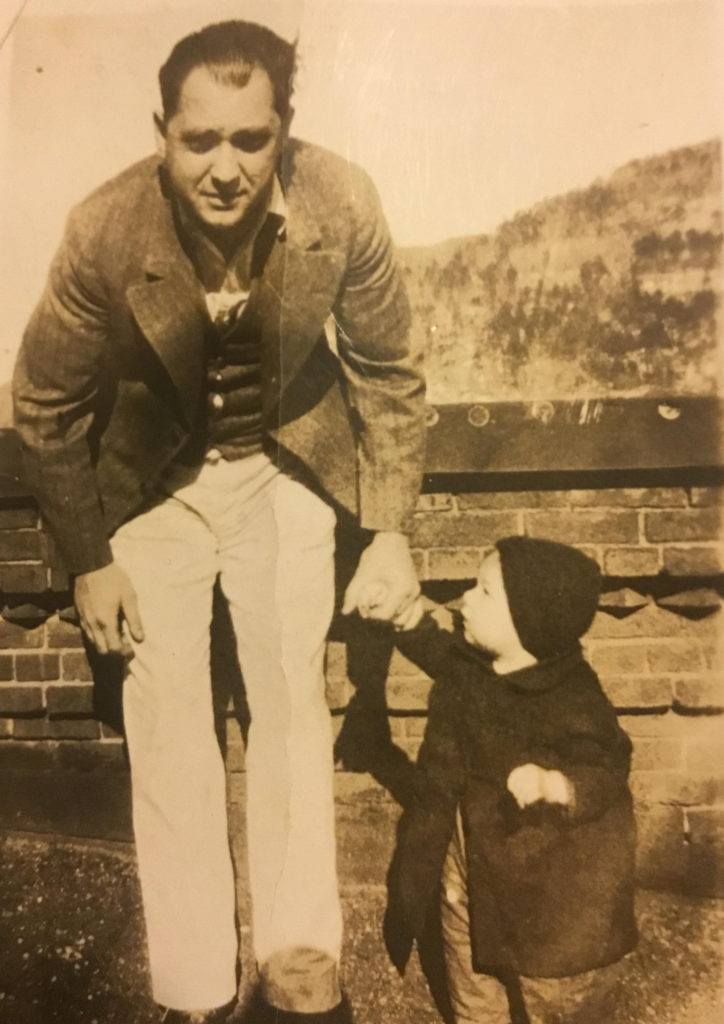 Commemoration
Percy Louis Rancourt died on November 17, 1960 and was laid to rest in the Togus National Cemetery in Chelsea, Maine. A sculpture of a World War I soldier silhouette has been placed at his grave. His name is also included on the plaque at the Vassalboro War Memorial honoring those who served in the First World War from Vassalboro, Maine. Rancourt's service and his sacrifice are not forgotten by his family. According to one of his nine grandchildren, Julie Rancourt, Rancourt was known as "a good banker, a good dresser, and a good man."
Bibliography
Barta, Edward J. "The Fifth Infantry Division, World War I." The Society of the Fifth Division. 2018. Accessed November 15 2018. www.societyofthefifthdivision.com/WWI/WW-I.htm.
Heefner, Wilson A. "Organization and Deployment of Divisional Machine Gun Units." 2018. Worldwar1.com. Accessed November 16, 2018. www.worldwar1.com/dbc/divmguns.htm.
Jones, Sergeant. Kitchen of Co. A, 14th M. G. Bn., 5th Div., in what remains of an old French barn….Meuse, France. Photograph. November 22, 1918. National Archives and Records Administration (111-SC-40047-ac). Image.
Machine gun crews in line for instruction. Photograph. 1918. National Archives and Records Administration (165-WW-149C-040). Image.
Maine. Adjutant General. Roster of Maine in the Military Services of the United States and Allies in the World War, 1917–1919. Augusta: The Legislature, 1929.
Maine. Somerset County. 1930 U.S. Census. Digital Images. http://ancestry.com.
Maine. Somerset County. 1940 U.S. Census. Digital Images. http://ancestry.com.
Percy Rancourt, Maine Birth Records, Augusta, Maine, 1715–1922. Maine State Archives. Digital Images. http://ancestry.com.
"Percy Rancourt." National Cemetery Administration Grave Locator. Accessed May 22, 2018. https://gravelocator.cem.va.gov/index.html?cemetery=N822.
Percy Rancourt, World War I Burial Case File; Correspondence, Reports, Telegrams, Applications and Other Papers relating to Burials of Service Personnel, Records of the Quartermaster General's Office, 1915–1935, Record Group 92; National Archives and Records Administration – St. Louis.
Rancourt Family Photographs. 1914–1960. Courtesy of Julie Rancourt.
Rancourt, Julie. Email message to author. December 22, 2018.
Stevenson, Kenyon. The Official History Of The Fifth Division. Washington, D.C.: The Society of the Fifth Division, 1919. archive.org/stream/officialhistoryo00soci/officialhistoryo00soci_djvu.txt.
Trabold, Private E. R. American machine gunners actually firing on Germans across No Man's Land N.E. Villers Tourneville, France. Photograph. May 20, 1918. National Archives and Records Administration (111-SC-13494-ac). Image.