Second Lieutenant Richard Paul Padgett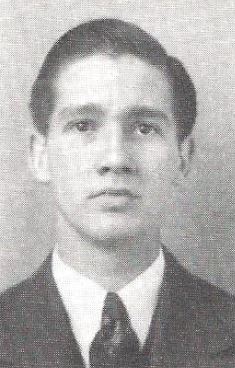 Unit:

2nd Infantry Battalion, 97th Infantry Division, 303rd Infantry Regiment, Company G

Service Number:

O-553036

Date of Birth:

February 16, 1923

Entered the Military:

July 11, 1944

Date of Death:

April 30, 1945

Hometown:

Walterboro, South Carolina

Place of Death:

Tirschenreuth, Germany

Award(s):

Purple Heart

Cemetery:

Plot E, Row 37, Grave 37.

Lorraine American Cemetery, Saint-Avold, France
Contributed by Mr. Dunn Woods
Alston Middle School
2014-2015
Early Life
Richard "Paul" Padgett was born in 1923, in Walterboro, South Carolina. His family was well-known in Colleton County as his grandfather was the president and founder of the first bank of Walterboro. Padgett had two older brothers, Christopher and Brantley. His sister, Vivienne, was two years his junior.
Padgett was very well-liked in high school. A part of his reputation was due to his family name. However, some of this popularity can be attributed to his good looks as well as his athletic and artistic talents. On a page in the Walterboro High School yearbook dedicated to seniors titled "What if. . .", Paul's classmates completed it with "Paul Padgett was not the leader of something?"
Paul enrolled at The Citadel, Military College of South Carolina, where his stardom did not diminish. When Governor Richard Manning Jefferies visited, the corps selected Padgett to act as his personal aide. Padgett was involved in a variety of activities—yearbook staff and the all-important Hops ceremonies (senior ring presentation, homecoming dance, and celebration of the corps).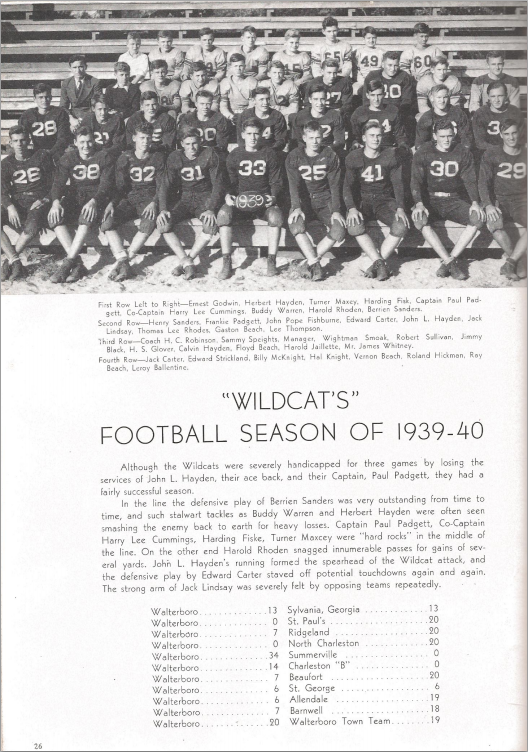 Military Experience
Padgett was in his senior year at The Citadel when his class was called up for service in the U.S. Army. He was sent to Fort Benning to the Officer Candidate School. A day after his commissioning ceremony, he married Lavinia "Anne" Ficken on July 12, 1944.
After his brief honeymoon, Padgett was sent to Fort Ord in California for several months. For the second half of World War II, Fort Ord was the west coast replacement and training depot for established units. After Padgett's time here, he was sent to England where he would wait for an assignment to a combat unit.
As a member of the 97th Infantry Division, Padgett was charged with securing the Czechoslovakian border as the Third U.S. Army advanced. Once there, his division assisted the 90th Infantry Division with caring for the recently freed inmates of Flossenburg concentration camp. After the Third Army's successful attack in Czechoslovakia, Padgett was sent to Germany for occupation duties. According to his son, Paul, Padgett was killed when he was shot by a German sniper in Tirschenreuth, Germany.
In an interview with the son, Paul Padgett, Jr. stated his grandparents, rather than Padgett's wife, Anne, received a telegram on May 15 about the news of Padgett's death on April 30. This was done because Anne was having difficulties with her pregnancy and the health of both mother and child was at stake. Padgett's son, Richard Paul Padgett, Jr., was born on May 15, 1945.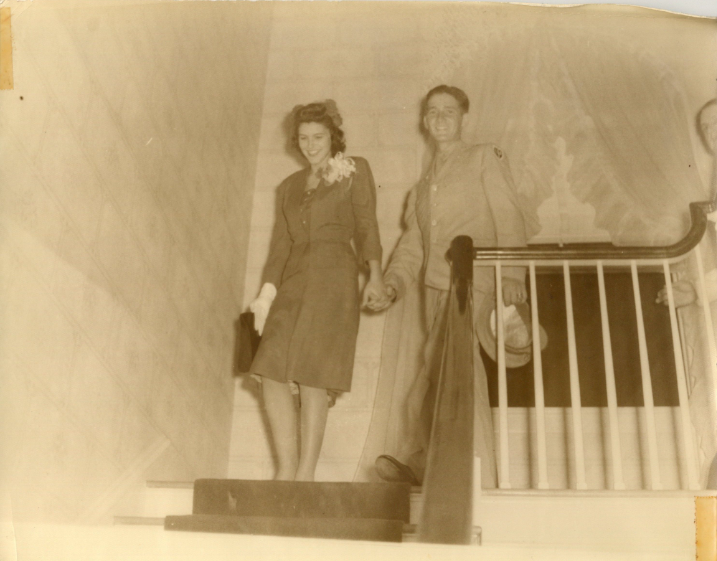 Eulogy
A condolence letter from his commander, Captain Thomas W. Mellen, indicated that Padgett was extremely popular and a superior officer whose "courage and inspiration" served as a model to others.
Initially, Padgett's body was in a cemetery in eastern Germany until it could be transferred to Lorraine American Cemetery. Padgett was given a Protestant service with full military honors.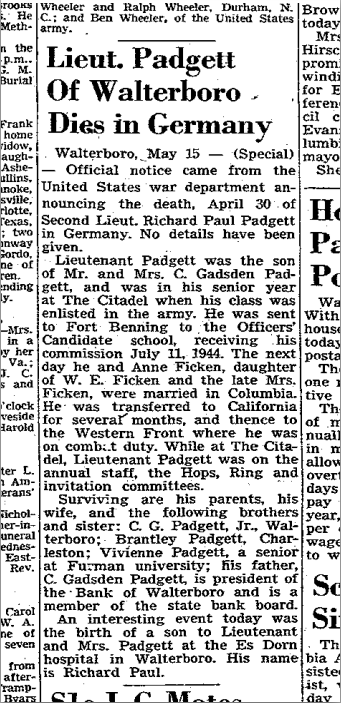 Reflection
Bibliography
"The Citadel Memorial Europe." The Citadel Memorial Foundation Europe. Last modified 2015. Accessed January 12, 2015. thecitadelmemorialeurope.wordpress.com/in-memoriam/list-by-cemetery/lorraine/.
"Obituary of Richard Paul Padgett." The State, May 16, 1945, 3.
Family photos of Richard Paul Padgett. Courtesy of Richard Paul Padgett, Jr.
"Richard P. Padgett." American Battle Monuments Commission. Accessed January 4, 2015. www.abmc.gov/search-abmc-burials-and-memorializations/detail/WWII_47229#.VceVnflViko.
Richard Paul Padgett, Jr. Personal Interviews. April 10, 2015, August 15, 2015.
Roger Long, Chairman and Founder of Citadel Memorial Europe Foundation. Personal interview about his research on Padgett's life after commission. April 19, 2015.
South Carolina. Colleton County. 1940 U.S. Census. Digital images. ancestry.com.
"The U.S. Army in Czechoslovakia 1945: An Operational Overview." Accessed April 19, 2015. www.militaryhistoryonline.com/wwii/articles/usarmyczechopoverview.aspx.
Walterboro High School Yearbook, 1940. colletonyearbooks.colletonlibrary.org/WalterboroHigh/WalterboroHighIndex.html.
This profile was researched and created with the Understanding Sacrifice program, sponsored by the American Battle Monuments Commission.