First Lieutenant Warren Hill Frye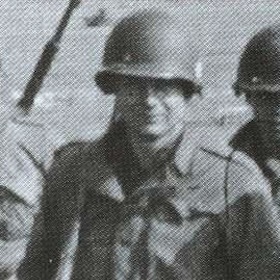 Unit:

1st Battalion, 506th Parachute Infantry Regiment, 101st Airborne Division

Service Number:

O-1300307

Date of Birth:

November 2, 1922

Entered the Military:

November 14, 1940

Date of Death:

September 25, 1944

Hometown:

Husted, Colorado

Place of Death:

west of Hell's Highway, The Netherlands

Award(s):

Purple Heart with Oak Leaf Cluster

Cemetery:

Plot A, Row 4, Grave 30.

Netherlands American Cemetery, Margraten, Netherlands
Contributed by Mr. Patrick Slowey
Steamboat Springs High School
2014-2015
Early Life
Warren Frye was born in Husted, Colorado, to Thomas and Katie Frye. Like many Coloradans, Frye's parents had migrated to Colorado from Virginia in search of economic opportunity. Prior to Warren's birth the family had briefly settled in the small, rural town of Aguilar, located on Colorado's eastern plains, where Thomas worked as a teamster, driving horse-drawn wagons.
Frye spent his early childhood in Husted, just outside of Colorado Springs, until age six, when his mother and her children left the Pikes Peak Region. The reason for the move is unclear, all that is known is that by 1930 Katie had remarried and settled in Idaho Springs, Colorado, a small gold mining town located 42 miles west of Denver.
There are very few details of Frye's upbringing in Idaho Springs. He lived at 2029 Virginia Street, located in the heart of downtown. Frye's stepfather, Frank Robneck, was a German immigrant who worked in local saw mills. Frye shared the small house with his older brother, Tom, older sister, Gertrude, and younger stepbrother, Orbin.
As the Great Depression wore on, the family moved to a smaller house at 816 High Street. This 700 square foot house was a tight fit for the family, but necessary due to the lack of economic activity in the area. After completing his freshman year, Frye dropped out of high school to help his family make ends meet. In January 1940, Frye joined the Civilian Conservation Corps (CCC) and worked in a camp just outside of Idaho Springs. Frye spent the next year learning carpentry and drafting, and sending all of his monthly paycheck of $22.00 to his mother. In November 1940, twelve days after his eighteenth birthday, Frye was discharged from the CCC and enlisted in the United States Army.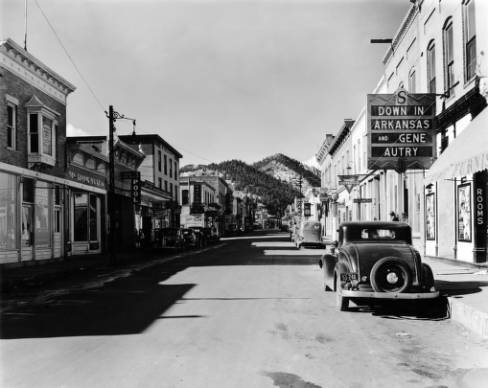 Military Experience
Upon his induction into the U.S. Army, Frye joined the 3rd Battalion, 9th Infantry Regiment (the famed Manchus) at Fort Sam Houston in San Antonio, Texas. Within a year of his enlistment, Frye and the rest of the Manchus participated in the Louisiana Maneuvers. These maneuvers were the largest peacetime war games ever conducted on U.S. soil. The goal was to test new equipment and doctrine in preparation for America's entry into World War II. The exercise helped identify soldiers for promotion to positions of greater responsibility as the Army prepared for a massive expansion. The Chief of Staff of the Army, General George C. Marshall, described the maneuvers as "a combat college for troop leading."
One of the young soldiers identified for advancement was Private Frye. Frye had shown that despite his lack of formal education, he had a talent for leading soldiers. Over the next year, Frye worked on completing his high school education through the Army, and on November 18, 1942, two years after joining the army, he was commissioned as a Second Lieutenant of Infantry.
Commissioning and Marriage
According to Army policy, Frye could not stay with the unit he had served in as an enlisted soldier. The next stop on his journey was the Infantry Replacement Center at Camp Wolters, Texas. While he was at Camp Wolters, he married Amparo Gonzalez on January 23, 1943. She was a 21-year old Latina, from Monterrey, Mexico whom Frye had met while he was stationed in San Antonio. Because he had volunteered to join an airborne unit, Frye was sent to the airborne school at Fort Benning, Georgia, where he earned his parachutist wings in April. From there he was sent to Fort Bragg, North Carolina, to join the recently formed 101st Airborne Division.
"The 101st Airborne Division . . . has no history, but it has a rendezvous with destiny." Major General William C. Lee, August 19, 1942
With these words the 101st Airborne Division was born. When Lieutenant Frye joined the division in May 1943, the division was well on its way to fulfilling its destiny. Frye was assigned as a platoon leader, C Company, 1st Battalion, 506th Parachute Infantry Regiment (PIR). His previous enlisted experience, coupled with his physical and mental toughness, helped him quickly transition into the 506th. At Fort Bragg, the division honed their tactical and technical skills in preparation for deployment to Europe and participation in the long awaited opening of the second front.
To England
On September 5, 1943, Frye and 5,000 other paratroopers from the 506th PIR boarded the RMS Samaria for a ten-day voyage across the Atlantic to Liverpool, England. Upon their arrival, the 506th traveled to their new home located in and around the small town of Aldbourne. Shortly after their arrival, the 101st Airborne Division began a rigorous training regimen in preparation for the invasion of France and liberation of Europe.
The Night of Nights
With tensions building for days, on the afternoon of June 5, 1944, C Company received word that the invasion was "a go." The soldiers put their personal effects in order, loaded their gear, strapped on their equipment and boarded hundreds of C-47 transport planes to begin the opening stages of D-Day. The 506th was assigned to land behind Utah Beach and seize the causeways that connected the beach to the mainland. Failure to capture these causeways could result in a catastrophe for the amphibious landing forces. German defenses were already alerted when Frye's aircraft began to drop their paratroopers. Frye was wounded after leaving his aircraft and was medically evacuated back to England, where he spent the next two months recuperating.
Operation Market Garden
Shortly upon returning to the 506th, on September 14, 1944, Frye and the rest of the 101st Airborne Division were alerted that they would participate in the largest airborne operation of the war. Operation Market Garden, called for landing three airborne divisions along a 60-mile long swath of Holland. Their objective was to boldly seize a series of bridges (Market) over which a large British mechanized force (Garden) would cross over the Rhine River and into the industrial heartland of Germany.
Frye and his companions quickly prepared themselves for this herculean effort. Unlike Normandy, where participating units had months to prepare and rehearse the operation, Frye and the rest of the 101st Airborne Division, had only three days until the start of Market Garden. Although they had little time to get ready, soldiers of the 101st were excited for the opportunity to participate in an operation that might "end the war in '44." On Sunday, September 17, after eating a hearty breakfast of steak and eggs, Frye and the rest of the 506th took off from Membury Airfield in England for their rendezvous with destiny.
The Jump
Unlike the Normandy jump, which occurred under the cover of darkness, the parachute drop for Market Garden was conducted in broad daylight to allow for a quick assembly and movement of airborne forces against their objectives before the enemy could react. Frye's battalion landed on Drop Zone "C" near Zon, Holland and proceeded south to seize a bridge over the Wilhelmina Canal. Once these bridges were captured another battalion of the 506th would proceed four miles south to Eindhoven, capture four bridges there, and then await the arrival of British ground forces.
As Frye's battalion approached their drop zone, they encountered little anti-aircraft fire and landed shortly after 1 p.m. As Frye's battalion approached the bridge, they ran into stout resistance. The Germans blew up the bridge when the Americans came within 50 yards of it. Not to be deterred, the paratroopers of the 506th hastily constructed a footbridge and proceeded to move towards Eindhoven. The next day, the 506th successfully captured the bridges in Eindhoven where they linked up with British ground forces that afternoon. As British engineers built a temporary bridge at Zon, Frye and his comrades in the 506th knew they had successfully accomplished their initial mission.
Hell's Highway
As Operation Market Garden unfolded over the next several days, the Allied advance began to stall as German resistance stiffened against both the Allied airborne and ground forces. The 101st was called upon to secure and keep the main road, known as Hell's Highway, open to allied traffic moving northeast towards the other two airborne divisions and their bridges. Frye's unit moved up and down a 15-mile stretch of road reacting to numerous German attempts to cut this vital lifeline. Any interruption in traffic could result in destruction or capture of almost 10,000 British paratroopers who were desperately holding on to their bridgehead over the Rhine at Arnhem.
On September 22, a strong German force severed Hell's Highway between the villages of Veghel and Uden. The 101st was tasked to reopen the road, with assistance from a British tank unit. Over the next four days, the battle to control the highway seesawed back and forth as a desperate fight ensued over several small villages located along the road. The situation finally reached a point of desperation for the Allies on September 24, when German forces successfully cut the highway and destroyed a convoy of 30 British trucks.
Frye's Destiny
Early on the morning of September 25, Frye and the 506th received orders to move south from Uden to clear the road and link up with British forces moving north from Sint-Oedenrode. Frye's battalion moved along the west side of Hell's Highway. After advancing approximately 2,000 meters, Frye's battalion came under heavy artillery fire and their advance was halted. Several hours later, Frye's unit resumed their advance, concerned not only with the possibility of enemy contact, but aware that British tanks coming from the opposite direction might result in a friendly fire incident.
That afternoon Frye approached a Sherman tank on Hell's Highway. Frye thought that the link up had been achieved, the highway reopened, and that they had successfully accomplished another mission. Suddenly, a grenade was thrown out of the tank at Frye. With no time to react, Frye received the full effect of the explosion, mortally wounding him. What Frye and his fellow paratroopers did not know was that the Germans had captured several British Sherman tanks a few days prior and were using them against their former owners. The battle for Hell's Highway ended the next day, but for Frye and thousands of other allied soldiers engaged in Market Garden it was too late. The bold operation to "end the war in '44" had failed. The war in Europe would continue for another eight months of cruel, hard fighting.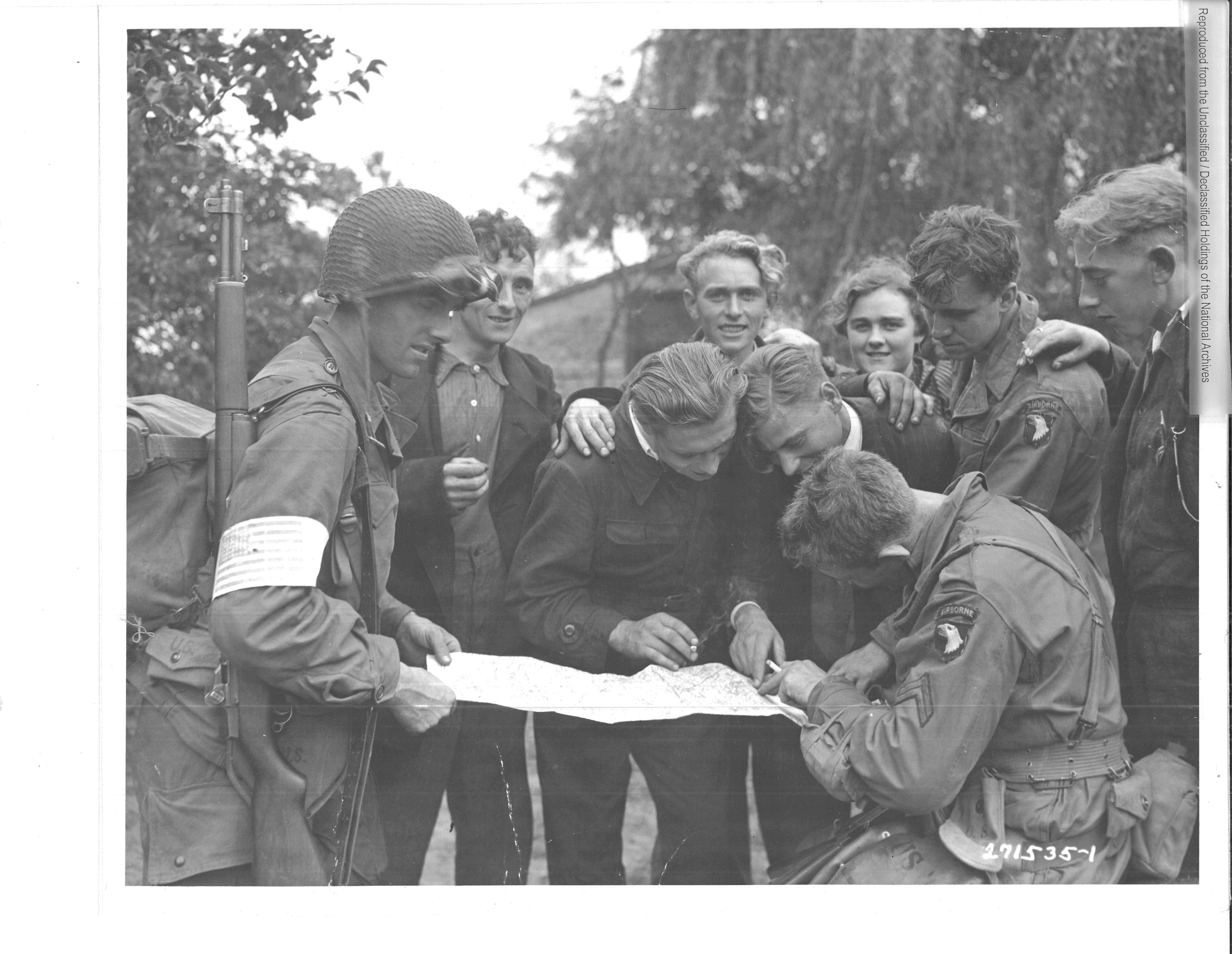 Eulogy
The day after he died, Frye's body was wrapped in a parachute and buried in a temporary grave in a temporary U.S. military cemetery in Zon, Netherlands. Upon receiving notification of his death in early October, Amparo Frye left her home in Texas to grieve with her mother-in-law, Katie. Amparo Frye elected to leave Warren's body in the Netherlands, where he could rest with his fellow paratroopers. His body remained in the Zon Cemetery until June 17, 1948, when his remains were moved and permanently interned at the Netherlands American Cemetery in Margraten, Netherlands.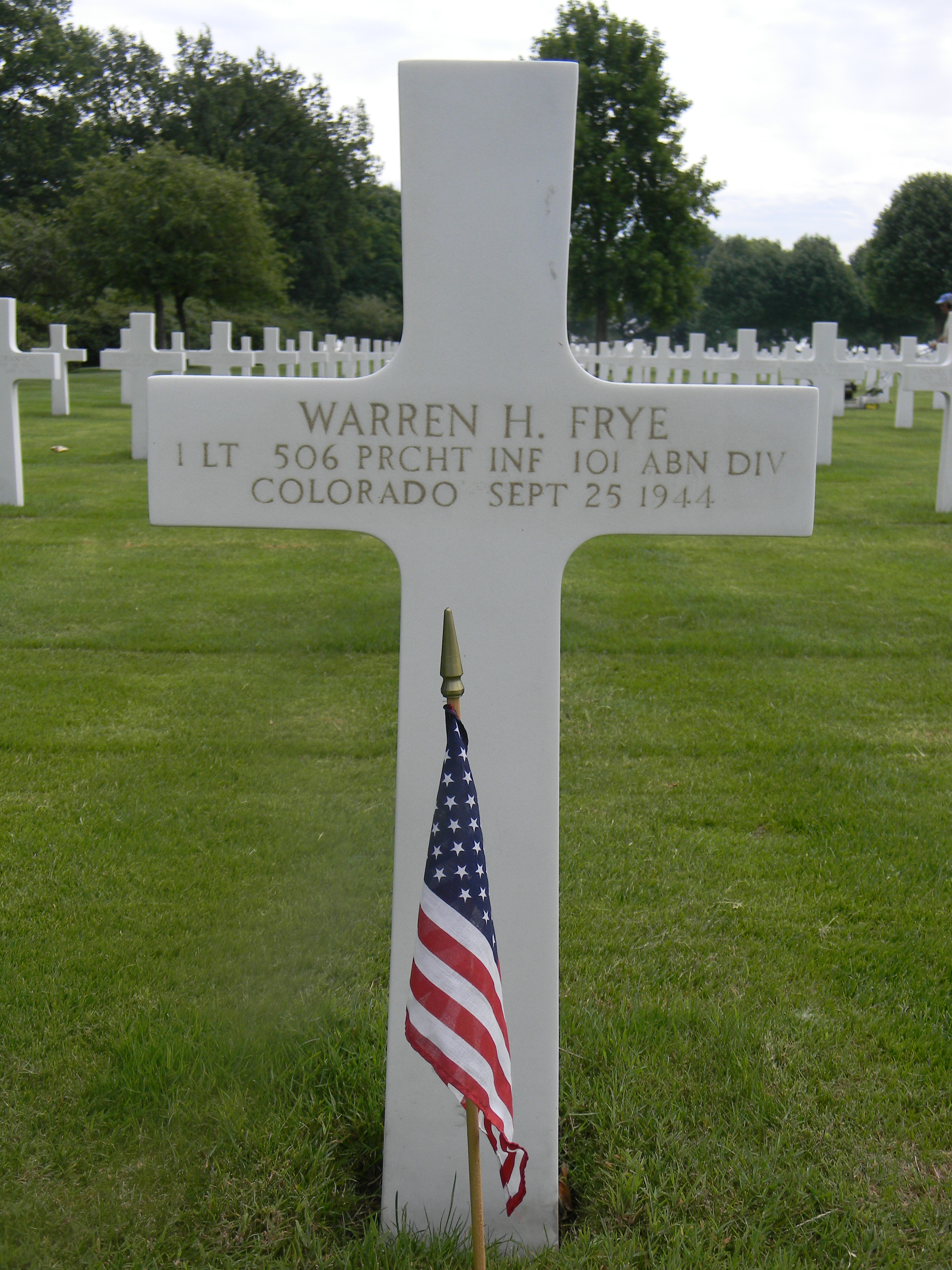 Reflection
Bibliography
101st Airborne Division; Records of the Army, World War II Operational Reports, 1941-1948. Record Group 407 (Boxes 11750-59); National Archives at College Park, College Park MD.
Antal, John. Hell's Highway: The True Story of the 101st Airborne Division During Operation Market Garden September 17-25, 1944. Minneapolis: Zenith Press, 2008.
Bando, Mark. The 101st Airborne: The Screaming Eagles in World War II. St. Paul: Zenith Press, 2007.
Burgett, Donald. The Road to Arnhem: A Screaming Eagle in Holland. Novato: Presidio Press, 1999.
Certificate of Selection (Civilian Conservation Corps), Location 30197-30241, Identification number 150647, Clear Creek County. Colorado State Archives, Denver, CO.
The Clear Creek Mining Journal. "Local Youth Wounded in Parachute Invasion." July 7, 1944. Clear Creek County Library.
The Clear Creek Mining Journal. "News of Our Boys and Interesting News from Those in Service." September 3, 1943. Clear Creek County Library.
The Clear Creek Mining Journal. "Paratrooper Officer Recently Awarded Purple Heart is Killed in Action." October 20, 1944. Clear Creek County Library.
Kershaw, Robert. It Never Snows in September: The German View of Market Garden and the Battle of Arnhem, September 1944. Hersham, UK: Ian Allan Publishing, 2007.
Koskimaki, George. D-Day with the Screaming Eagles. New York: Presidio Press, 2006.
Koskimaki, George. Hell's Highway: A Chronicle of the 101st Airborne Division in the Holland Campaign. New York: Ballantine Books, 2007.
Magary, Karel, Ed. Operation Market-Garden, Then and Now Volumes I and II. Essex, UK: After the Battle Publishers, 2008.
McManus, John. September Hope: The American Side of a Bridge Too Far. New York: New American Library Caliber, 2012.
Ryan, Cornelius. A Bridge Too Far. New York: Touchstone, 1995.
Sanders, Tim. Hell's Highway: U.S. 101st Airborne and Guards Armored Division. South Yorkshire, UK: Leo Cooper, 2001.
"Warren Frye." American Battle Monuments Commission. Accessed January 12, 2015. www.abmc.gov/search-abmc-burials-and-memorializations/detail/WWII_27050#.VcjlH_lViko .
Warren Frye, Individual Deceased Personnel File, Department of the Army.
Warren Frye, Official Military Personnel File, Department of the Army, Records of the Army Staff, RG 319, National Archives and Records Administration – St. Louis
Zaloga, Steven. Operation Market-Garden 1944(1); The American Airborne Missions. London: Osprey Publishing, 2014.
This profile was researched and created with the Understanding Sacrifice program, sponsored by the American Battle Monuments Commission.