Private William Almous Cooper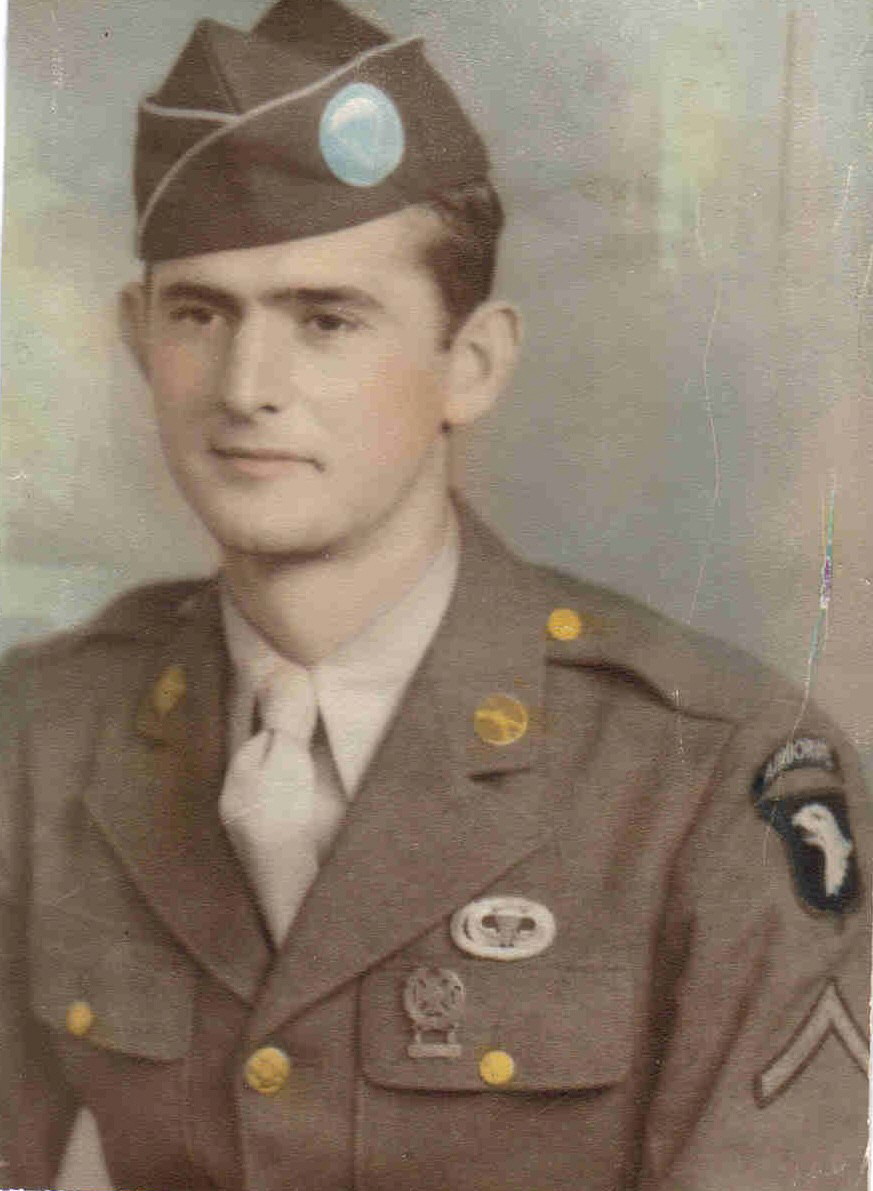 Unit:

101st Airborne Division, 502nd Parachute Infantry Regiment

Service Number:

15090124

Date of Birth:

November 30, 1921

Date of Death:

June 11, 1944

Hometown:

Covington, Kentucky

Place of Death:

Carentan, France

Award(s):

Purple Heart, Bronze Star

Cemetery:

Plot C, Row 3, Grave 43.

Normandy American Cemetery, Colleville-sur-Mer, France
Contributed by Nick Katskikas
Mentored by Mr. Doug Logan
Larry A. Ryle High School
2017-2018
Early Life
William Cooper was born the eldest of four children in the small, free-wheeling town of Paragould, Arkansas. William's parents were Lucian and Fay Oleta (Robertson) Cooper. William's siblings included one brother, James Monroe, and two sisters, Melba Doris and Jeraldine (who died two years after birth).
Although the city of Paragould prospered in the 1920s, thanks to the lucrative bootlegging business, the Cooper family did not take part in this trade. Instead, William's nephew, Gary Cooper, revealed during a personal interview they were a poor farm family struggling to make a living in the upper Arkansas Delta.
When the stock market crashed in 1929, the free-spirited era of the 1920s came to an abrupt end. The Great Depression set in, and Lucian and Fay had to move their family to Covington, Kentucky, in hopes of finding consistent work. According to Gary Cooper, Lucian was always known as someone who was good with his hands. The 1940 census indicated Lucian secured employment as a drill press operator for American Tool Works owned by the Schott family from Cincinnati, Ohio.
Cooper briefly attended Holmes High School in Covington but dropped out so he could join his father at American Tool Works as a machinist. According to the census, he also worked part time as a grocery store clerk and earned $465.00 for 26 weeks of work. As Cooper worked to ease his family's economic struggles, events around the world were moving precipitously toward global war.
In response to Nazi aggression in Europe from 1939 to 1940, Congress passed the 1940 Selective Service Act, commencing the first peacetime draft in American history. Although Cooper was not called upon to serve in that initial wave of draftees, American involvement in the war escalated with the 1941 Lend-Lease Act.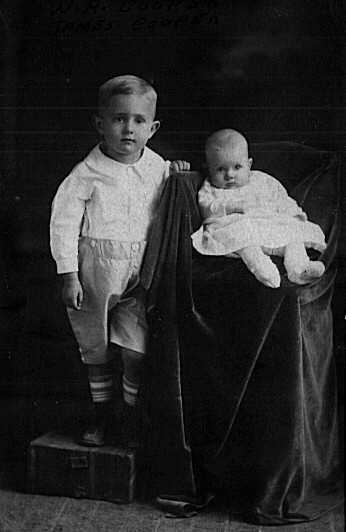 Homefront
Covington, Kentucky is located along the Ohio River at the northern tip of Kentucky just across from Cincinnati, Ohio. Before World War II, Covington suffered from the Great Depression, and experienced the worst flood recorded in January 1937. The Ohio River crested at almost 80 feet. The Kentucky Post reported over 20,000 people in Covington evacuated their homes, and the Kentucky National Guard was called in to assist.
When Pearl Harbor was attacked, many people and businesses in Covington were employed with the Works Progress Administration and the Federal Housing Authority. Men volunteered or were drafted for the armed forces. Some women joined the WACs (Women's Army Corps) or, the WAVES (Women Accepted for Volunteer Emergency Service).
The War Production Board oversaw Covington's factories transition from making the implements of peace to the implements of war. In addition to the normal work week, factories also operated Saturdays and national holidays. In 1942, the Office of Price Administration rationed butter, coffee, gasoline, meat, sugar, and tires. Recycling became the norm, especially of rubber, steel, and newspapers.
By November 1942, the residents of Kenton County had collected over 5.2 million pounds of scrap metal. Students who could not enlist helped with the recycling efforts. The Eighth District School in Covington collected over 44,000 pounds of scrap metal, an average of about 151 pounds per student.
Military Experience
On February 1, 1942, William Cooper, like thousands of Americans, decided to take up arms against the Axis forces. He volunteered for the newly-formed 101st Airborne Division headed by Major General William C. Lee.
Private Cooper went to Fort Bragg in North Carolina to begin three weeks of grueling training to earn both his jump wings and a $150 pay raise. The training included jumping from 34-feet and 200-feet towers to simulate jumping from an actual airplane. Private Cooper successfully earned his jump wings and was transferred with the 101st Airborne Division, 502nd Paratrooper Infantry Regiment, Charlie Company, to Great Britain to begin training for Operation Overlord.
After their arrival in England, the 101st Airborne Division began training for an operation of great magnitude, one that employed 490 C-47 planes and over 6,000 paratroopers in the 101st Airborne Division alone. Private Cooper's platoon became some of the first troopers to land in Europe.
In his memoir, Layton Black (a sergeant in Cooper's squad), stated that the flight to Normandy was uneventful. At some point, anti-aircraft guns fired upon the planes in the night sky. Once that occurred, a red light in the plane came on, signaling the men to prepare to jump. Eventually, the green light came on, and the men jumped. Private Cooper likely saw anti-aircraft fire all around him as he made his descent into France, far from the original landing zone.
The paratroopers landed in piecemeal fashion as men either got caught up in trees or landed far from their units' planned staging location. Many paratroopers spent D-Day either hiding from German patrols or looking for their fellow paratroopers. It took close to 24 hours for Private Cooper and the rest of the 101st Airborne Division to regroup and begin the fight for their main objective: the town of Carentan.
Carentan was an important objective for the Allies, because it was the hub that linked Utah and Omaha Beaches. For the Germans, losing control of Carentan meant losing the main road that kept their 7th Army supplied. The town was heavily defended by the elite German 6th Parachute Regiment and remnants of the 91st Air Landing Division. These veterans of the Eastern Front had direct orders from Field Marshal Erwin Rommel to hold to the last man. This made the fighting around Carentan especially vicious, resulting in heavy casualties due to overwhelming German artillery fire.
Of the men in Private Cooper's squad, about half made it over the bridge to get within striking distance of the town. Sergeant Black's memoirs note tracer bullets from MG-42 machine guns fired at them from the hedgerows. Private Cooper's squad maneuvered in a zig-zag fashion to find cover from the heavy machine gun fire. Eventually, they found cover and returned fire upon the German soldiers. Sadly, once the fire subsided five soldiers lay dead, including Private Cooper. Sergeant Black wrote that "William Cooper died without making a sound." For his gallantry at Carentan, Private Cooper was awarded the Bronze Star.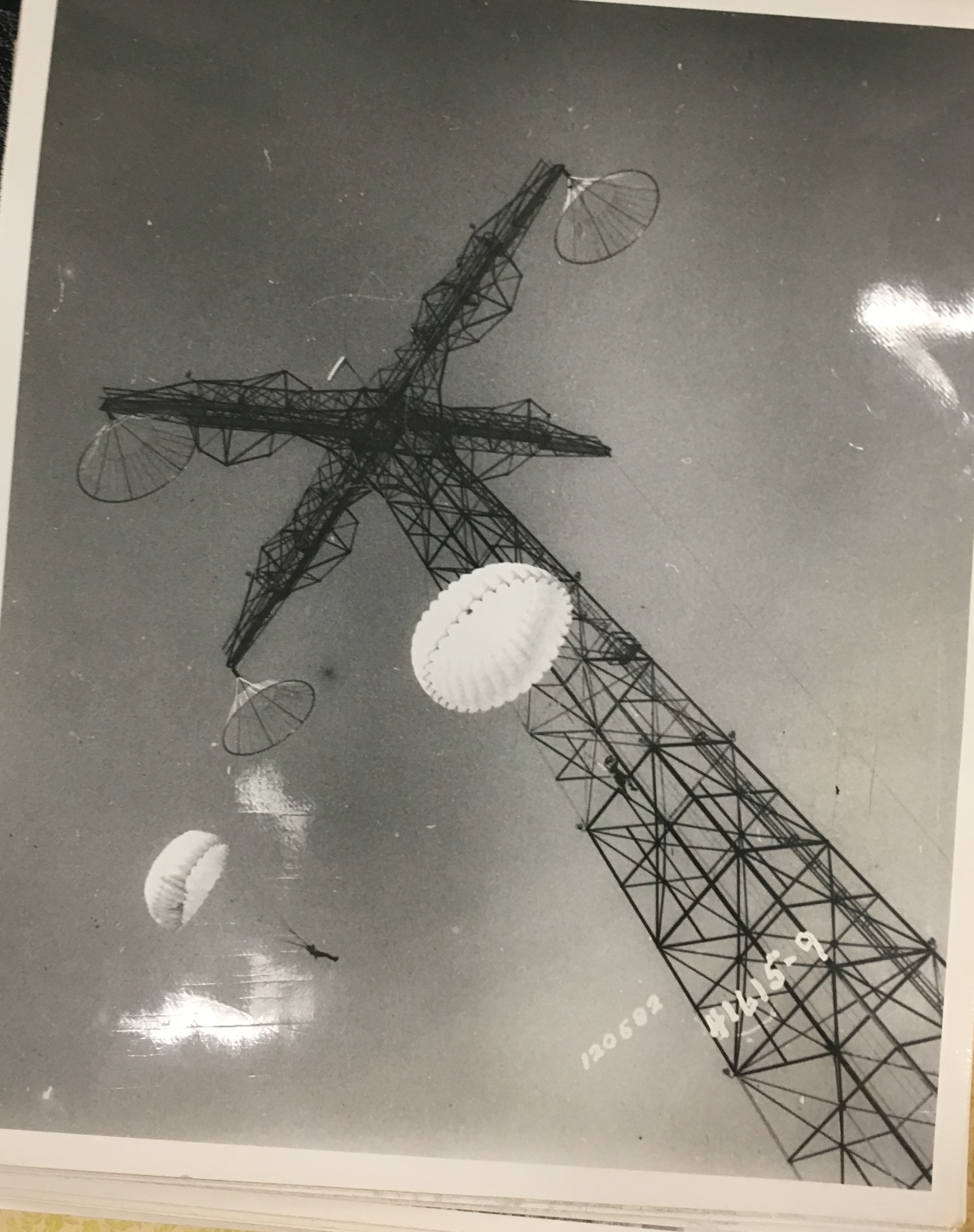 Eulogy
December 7, 1941, "a date which will live in infamy," changed William Cooper's life forever. After Pearl Harbor, thousands of Americans decided to answer the call to fight the Axis powers and stop their quest for world domination. William Cooper rose to this call on February 10, 1942, when he enlisted in the U.S. Army.
During his training at Fort Bragg, Private Cooper wrote a letter to his brother James. In it, he asked his little brother why he planned to quit school. "For Pete's sake," Private Cooper wrote, "don't do that…If you quit school I'm going to kick your [butt]." From this, we get some insight into Private Cooper's personality. At the end of his letter, Private Cooper asked James, "How many girlfriends do you have now?" Private Cooper wrote confidently, "I'll take them away from you."
Private Cooper died in the Normandy invasion, but his memory lives on in all of us today. He was not just a soldier, but also the son of Lucian and Fay and brother to James and Melba, whose story of duty and sacrifice for his country should be taught to new generations so we never forget those who made the ultimate sacrifice for our freedom and prosperity.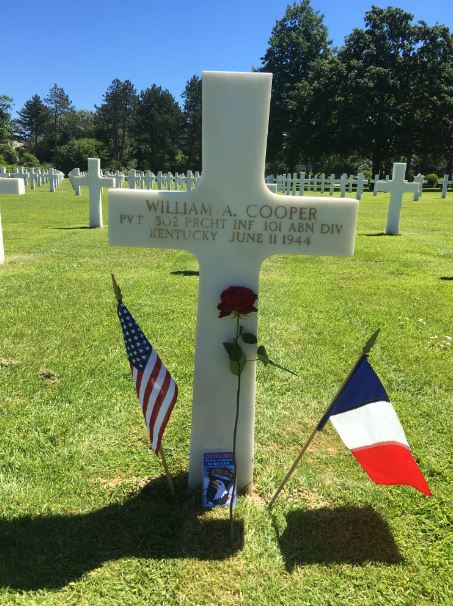 Reflection
The Normandy: Sacrifice for Freedom® Albert H. Small Student & Teacher Institute was an opportunity of a lifetime. As a student of history, few things are as humbling as standing in the very place where one of the most pivotal battles in world history took place. What became clear to me is D-Day was a combination of rigorous planning from top to bottom, bravery displayed from the troops on the ground, and a good bit of luck. The bravery of the men at Normandy made the campaign a success, but it was also fortunate for the Allies that Rommel did not command the German troops in Normandy until late 1943.
This is just one of many hypotheticals that I pondered on my trip to Normandy, but in no way does this diminish the monumental accomplishment that soldiers just like Private Cooper achieved. This all came together when I finally set foot on Omaha Beach and Pointe du Hoc. Seeing the bluffs that the rangers had to climb to reach their objective, while being fired upon by the enemy, made me realize the level of courage and determination it took to accomplish such a feat I'm not sure I possess. The storming of Pointe du Hoc is regarded as quintessential ranger lore that new rangers are reminded of when they go to Fort Benning for Ranger School. Getting to see that one piece of history alone would have made the trip worth it for me. Luckily, there was still Omaha Beach.
My realization of the history that occurred at Omaha Beach was a very emotional moment as a walked along the shoreline. This was the beach that had the highest casualty rate on D-Day, and for a long time it was uncertain whether the beach would be taken. You can read about how hard it was, and watching documentaries can give you a reference point for the geography of the beach…but that doesn't prepare you for seeing the beach with its high bluffs and muggy sand. When I got to Omaha, I thought about all of this as I walked along the channel with the tide rolling up to my feet. It was without question one of the greatest days of my life.
When I finally left on the plane for Dulles, I knew that as a person I had grown. I laughed and cried in almost equal measure on this trip, but it was worth it. For on this trip I made real bonds I hope last a lifetime and preserve the legacy of Private William Cooper.
Bibliography
Primary Sources
Arkansas. Greene County. 1920 U.S. Census. Digital Images. ancestry.com.
Cooper Family Photographs. Courtesy of Gary Cooper.
Cooper, Gary. Oral interview with Doug Logan and Nicholas Katsikas. February 27, 2018.
Cooper, Gary. Oral interview with Doug Logan and Nicholas Katsikas. July 9, 2018.
Kentucky. Kenton County. 1940 U.S. Census. Digital Images. ancestry.com.
Parachute Tower Training – Free Tower. Photograph. June 1941. National Archives and Records Administration. (120582). Image.
Parachute Troops at Ft. Benning, Georgia. Photograph. July 24, 1941. National Archives and Records Administration. (121485). Image.
"Parachutist Rating Earned By Covington Soldier." The Cincinnati Enquirer. Cincinnati, Ohio. June 26, 1942.
Records for William A. Cooper; World War II Army Enlistment Records, 1938-1946 [Electronic File], Record Group 64; National Archives at College Park, College Park, MD [retrieved from the Access to Archival at aad.archives.gov/aad/record-detail.jsp?dt=893&mtch=1&cat=WR26&tf=F&sc=24994,24995,24996,24998,24997,24993,24981,24983&bc=,sl,fd&txt_24994=15090124&op_24994=0&nfo_24994=V,8,1900&rpp=10&pg=1&rid=1067344 February 1, 2018].
William A. Cooper, Individual Deceased Personnel File, Department of the Army.
With clouds of smoke from shelled building billowing skyward, American troops move Into Carentan, first French city to fall to the invaders. Photograph. June 1944. National Archives and Records of Administration. (190403). Image.
Secondary Sources
Black, Layton. The Last First Sergeant. Caldwell: Griffith Publishing, 1998.
Hamblen, Mack. "Paragould (Greene County) – Encyclopedia of Arkansas." Owen Vincent Madden (1891-1865) – Encyclopedia of Arkansas, www.encyclopediaofarkansas.net/encyclopedia/entry-detail.aspx?entryID=894.
McManus, John C. "Battle to Control Carentan During World War II." HistoryNet, 5 July 2016. www.historynet.com/battle-to-control-carentan-during-world-war-ii.hlm.
Tenkotte, Paul, James Claypool, and David Schroeder. Gateway City: Covington, Kentucky, 1815-2015. Clerisy Press, 2015.
"William A. Cooper." American Battle Monuments Commission. Accessed February 10, 2018. www.abmc.gov/node/41502#.W1j4e_ZFzD5.