Staff Sergeant William Edward Davis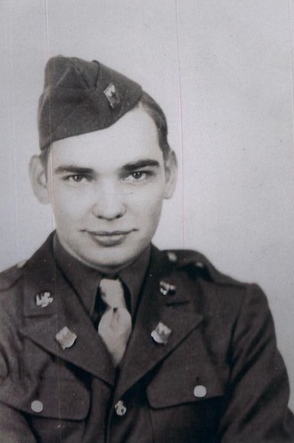 Unit:

388th Bomber Group, Heavy, 563rd Bomber Squadron

Service Number:

13123718

Date of Birth:

September 10, 1923

Date of Death:

September 5, 1943

Hometown:

Conshohocken, Pennsylvania

Place of Death:

over Cognac, France

Award(s):

Air Medal, Purple Heart

Cemetery:

Plot B, Row 4, Grave 31.

Normandy American Cemetery, Colleville-sur-Mer, France
Contributed by Nick Iacovelli
Mentored by Ms. Amanda Reid-Cossentino
Garnet Valley High School
2013-2014
Early Life
William E. Davis, Jr. was the first son of Mildred M. Davis and William E. Davis, Sr. Originally born in New York, the family moved to Conshohocken, Pennsylvania when William was young. William's parents had eight more children by 1940, all growing up in a single-story home with bed sheets for walls. William's father was a renowned beekeeper. There were multiple articles written about him in the local paper praising his bees' ability to pollinate crops.
To support his family, William dropped out of high school after one year to work at the Brewster Aeronautical Corporation in Horsham, Pennsylvania, assembling airplane parts. Once he was 18, William enlisted in the U.S. Army Air Corps.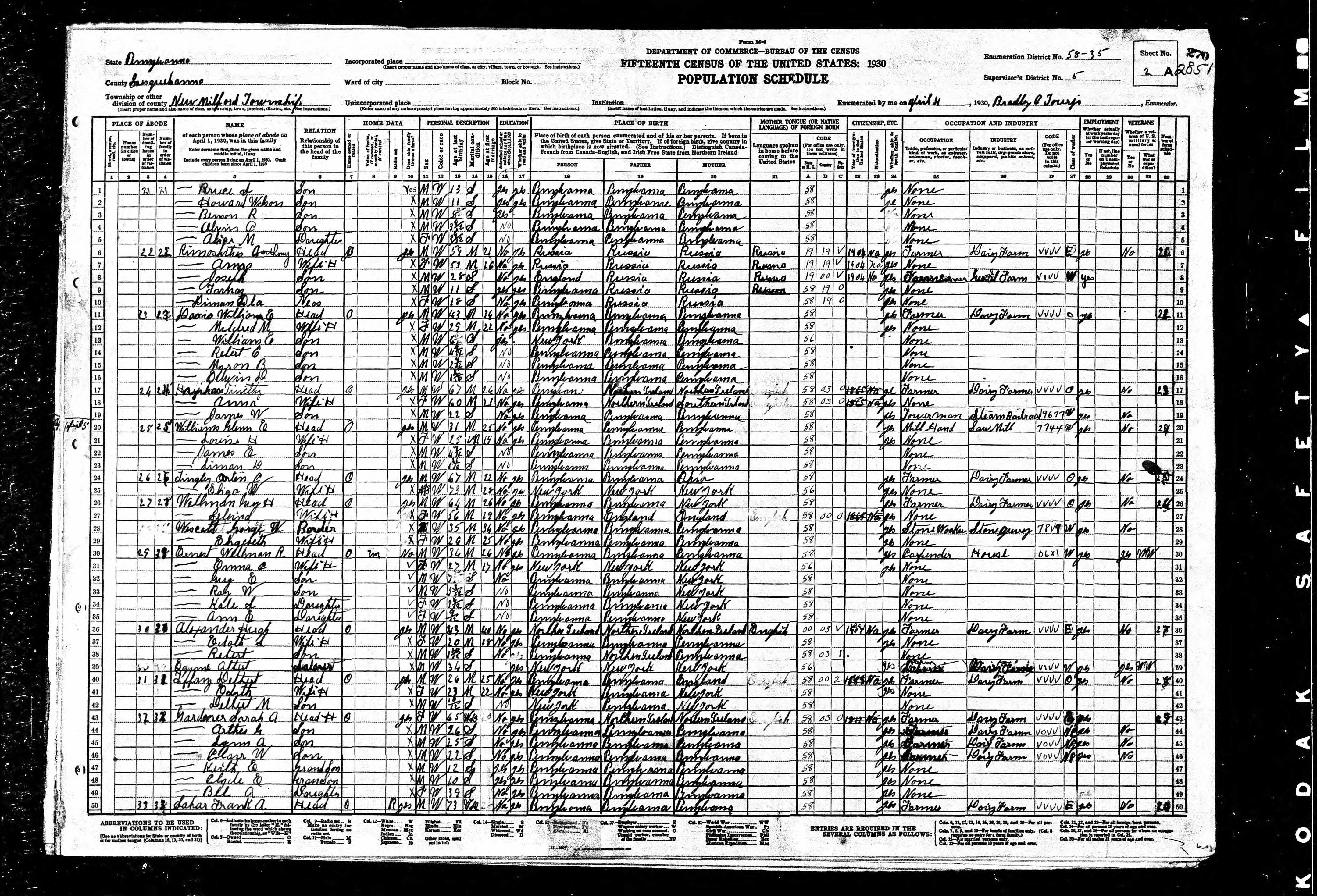 Homefront
The war had pretty much the same effect on Conshohocken that it did on every small American town in the 1940s. Many people (young and old) worked in factories in the area, helping assemble airplane parts and various industrial goods. Conshohocken residents built "Victory Gardens."
Military Experience
Rank and Training
Staff Sergeant William E. Davis, Jr. was assigned to the 563rd Bomber Squadron in the 388th Bomber Group – Heavy.
Davis spent a year in the United States training to operate with his fellow crewmen in the B-17 flying fortresses. By the time he reached Europe, he was promoted five times, from private to staff sergeant.
Before the actual invasion at the beaches in Normandy, there were multiple missions carried out by the U.S. Army Air Forces to weaken German infrastructure and gather intelligence. From July 17, 1943, to May 20, 1945, the 388th Bomber Group flew over 300 missions over France and Germany, primarily focusing on industrial targets. Most of these missions took place alongside other bomb groups from the 8th Air Force, and these missions consisted of mostly strategic bombing runs. Factories and German fortifications were the primary targets. Still, on several missions, photographers would be sent with crews to take photographs of the impact of the bombing and also to get partial reconnaissance on the landscape.
Battlin' Bessy
Under the command of Captain Robert J. Bernard, the aircraft named Battlin' Bessy was the first crew that Davis joined. He flew four missions on Battlin' Bessy, three over France and one over Germany. He was stationed as a waist gunner on these missions.
Joho's Jokers
Under the command of Second Lieutenant Harry E. Joho Davis, they flew four missions with the crew of Joho's Jokers. Davis served as the right-side waist gunner for four missions over Germany.
Hulcher's Vulchers
With eight missions under his belt, Davis was now moved to fly with the crew of Second Lieutenant Wendell E. Hulcher, named Hulcher's Vulchers. Davis only flew one mission with this crew over Germany.
Ole Bassar
Staff Sergeant Davis' last mission was with Second Lieutenant Paul A. Todd on an aircraft named Ole Bassar. Unlike all of his previous missions, Davis was tasked with being the crew's photographer for this mission. It is unknown why Staff Sergeant Davis was the photographer for this mission. He may have volunteered for the position or was just assigned to be the photographer by an officer. A German FW-190 pursuit fighter shot down staff Sergeant William E. Davis, Jr. over Cognac, France, on December 5, 1943; all but three crew members perished in the crash.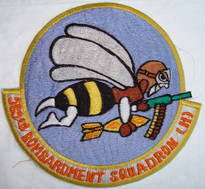 Eulogy
December 5, 1943, is a date that does not hold as much significance for others as much as dates like June 6, 1944, or December 7, 1941, but it brings an all-new level of emotions for me. This is the day that Staff Sergeant William E. Davis, Jr. was shot down over Cognac, France, on a return trip to headquarters after a successful bombing mission on a German industrial complex.
Born originally in New York, Staff Sergeant Davis moved to a small town in Pennsylvania called Conshohocken as a boy. One of nine children to William and Mildred Davis, William grew up in a small, one-story building with bed sheets for walls. He spent the latter end of his teenage years working in an airplane factory, helping assemble different parts. With only one year of high school experience, Davis joined the U.S. Army Air Corps at age 18. After a year of gunner training in the U.S., he was finally shipped off to England, where all of his future missions would be staged.
It was apparent to me the minute I saw his enlistment age that Staff Sergeant Davis was a very dedicated patriot and wanted to put his life on the line to protect both his family and his country. Flying over ten successful missions, Davis was awarded four medals in his military career, one of which being an Air Medal with one oak cluster on the ribbon.
On Staff Sergeant Davis's last flight, he took up the photographer's position on a B-17 named Ole Bassar. Usually a waist gunner, William was a photographer on this mission. Through the pictures that I saw at the archives and various lessons, I have learned that intelligence was essential to the orchestration of the D-Day landings. Without soldiers gathering intelligence like Staff Sergeant Davis, planning the Normandy landings would have been virtually impossible.
Through my research of Staff Sergeant William E. Davis, Jr., I feel I have a special connection to him, almost as if I have met him before. However, my research provided me with a better relationship with Staff Sergeant Davis – it also made me realize that every single death in this war had a very human aspect. He made me realize that those millions of numbers are much more than just a statistic – they were living, breathing human beings. This realization opened my eyes to what it means to sacrifice something for what you believe. Staff Sergeant Davis has made me realize that every single person who served in the military was not only putting their bodies on the line. They were putting everything they have on the line to preserve peace, liberty, and freedom.
Rest in Peace, William, and know that your sacrifice is not forgotten, nor is it taken for granted.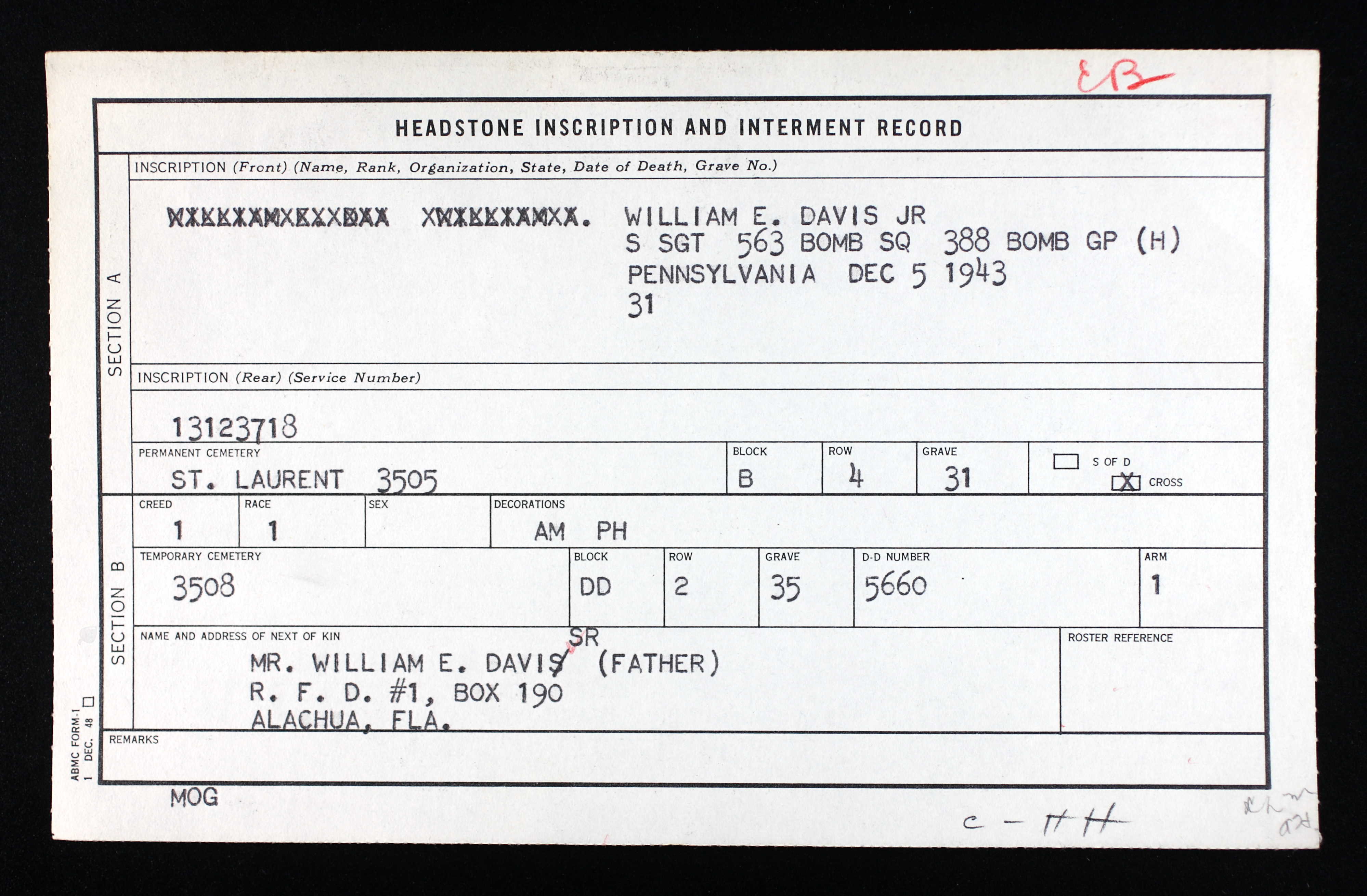 Reflection
Through this experience provided to me by the National History Day Normandy Institute, I have gained more than just the opportunity to visit historical sights and visit France. I have gained a new appreciation for what it means to sacrifice something. I have learned what these servicemen were giving up and what they were fighting to preserve. Through my research of Staff Sergeant William E. Davis, Jr., I have also been able to put a face behind this war's casualties. I have realized the human aspects of this war, change the numbers that are often just regarded as casualties, and turn them into people, people with personalities, families, countries, and ideas they wish to safeguard and protect.
Bibliography
Primary Sources
B-17 Flying Fortress, Joho's Jokers. Photograph. c.1944. American Air Museum in Britain (42-30625). www.americanairmuseum.com/aircraft/4640.
Briol, John J. "Diary Of A B-17 Ball Turret Gunner." Accessed August 17, 2014. users.cloudnet.com/jfb/.
"Name Head for Gardens." The Conshohocken Recorder, March 23, 1943: 1.
Pennsylvania. Montgomery County. 1940 U.S. Federal Census. Digital images. ancestry.com.
Pennsylvania. Susquehanna County. 1930 U.S. Federal Census. Digital images. ancestry.com.
William E. Davis, Jr. Headstone and Interment Records for U.S. Military Cemeteries on Foreign Soil, 1942-1949. Digital Images. ancestry.com.
William Edward Davis, Jr. World War II Draft Cards, Young Men, 1940-1947. Digital Images. ancestry.com.
Secondary Sources
"B-17 Flying Fortress." Boeing. Accessed August 17, 2014. www.boeing.com/history/products/b-17-flying-fortress.page.
"Fortress for Freedom." 388th Bomb Group Association. Accessed February 24, 2021. www.388thbga.org/.
"Duties and Responsibilities of the B-17 Crewmen." Hell's Angels: 303rd Bomb Group – Heavy. Accessed August 17, 2014. www.303rdbg.com/crew-duties.html.
Huntzinger, Edward J. The 388th at War. San Angelo: Newsfoto Yearbooks, 1979.
Lyman, Troy. "Tail Gunner." B-17 Flying Fortress–Queen of the Skies. Accessed August 17, 2014. www.b17queenofthesky.com/tailgun.htm.
"SSgt William E. Davis, Jr." Find a Grave. Updated August 8, 2010. Accessed February 23, 2021. www.findagrave.com/memorial/56643784/william-e-davis.